HELLO , just came bakk hm nort lonq ago ?!
went to sch today , had temperature taking .
mine was 37.0 , so im fine (:

anws , ie have no idea y ie feel soooo tired today . my eyes just cant be open.
my brain felt so heavy , ie feel as tho im dying soon .
so , after chapel , ie went bakk to class to have a LONNNGG SLP .
well , just abt 1 hr .
after tt , ie was quite fine alr .
UNTILLLL , POA lesson . ie rly dunnoe y whenever ie enter poa lesson , my brain cells seem to be paralyzed.
But , ie tried to force myself nort to fall asleep today .
had been slping in her class for quite some time alr , so decided to just kiip myself awake.
Hahahas , well ie managed to.
anws, here's a pic taken , took quite a few shot but ie feel this is more clear.
HERE is our class joker .
they nv failed to make the class laugh ESPECIALLY during chinese class =DD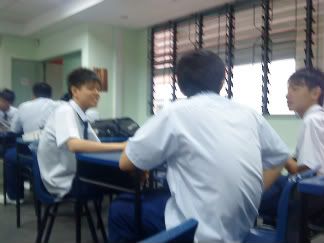 Hahahas , so anws .
sch was alriite , went hm immd after sch .
ie wanted to rush hm to slp BUT geo cor & asked me pei her go buy some ingredients for her practical trail.
so , ie agreed .
went hm to do mdm loo's hm .
ie dunnoe y , but she's the only teacher tt makes me have the mood to do her hw,
LOL !
ie rarely do hw.
so, told geo to come over to my hus first .
oh , mdm loo cor .

mdm loo : casandra what u doing?!
cas : huh ?
mdm loo : the collectivization is nort ur topic wad .
cas : i dunnoe , den how ?

blahblahblah , cant rly remember what was de exact conversation .
BUT , its rly funny laas .
So , geo came & she went to play audi while ie went to bath .
Oh , geo tried the yami yogurt & she too says its NICE laas .
SO , go buy & try la!
u wunt regret .

anws , cam-whored aqains .



this doll is given by my sweety georgina for my b'day present.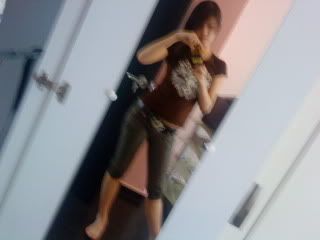 Hahahas , ie noe ie wear very nan kan today .. BUT we're just gg to amk & ie dun feel like wearing short !!!!!




snap shot of georgina (: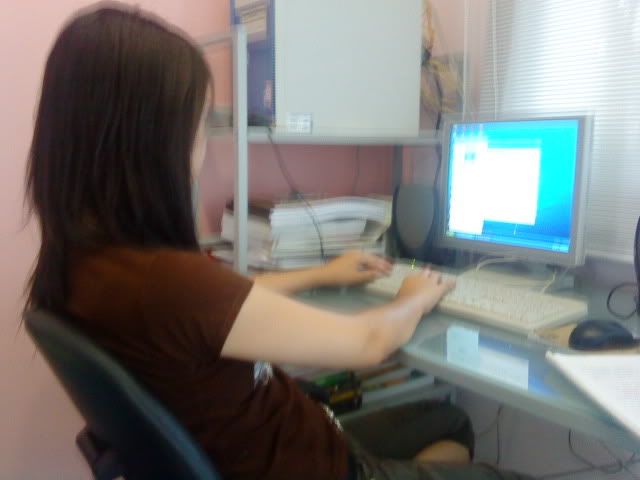 ie was trying to go in msn (:

so , anws . while we were walking out to de bus stop , ie notice one old ah gong riding a old bike , nort in a sports wear ..
sound very normal ma rite?
BUT , somehow . his helmet attracted my attention.
He was wearing thoes COOL COOL helmet .
Hahahas, so snap shot it TOO !




notice his helmet (:

alrites, so we went to amk , ate laksa .
its so fcuking ex . $3.50 1 bowl ?!
somemore nort like its VERY VERY VERY nice.
just normal BUT the price is like .
DAYLIGHT ROBBERY !!!!!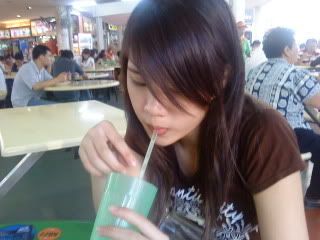 after tt , we went into hub , ie search for my dad his b'day present .
on this 12 july (:
found it , will take it piic of it soon .
& we went into fair price to look for geo's ingredients.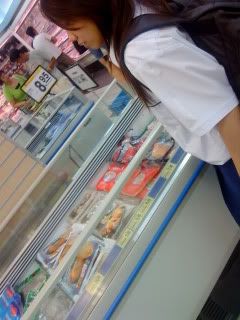 we were lookinq for the dory fish , actually , ie have NO idea what a dory fish is.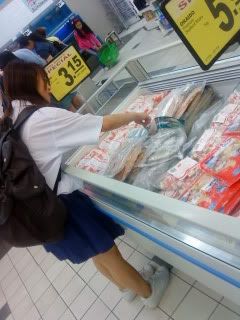 geo choosing a gd fish . LOL (:
see how hardworking she is , that's y she gets gd result for her F&N (:

so , after that , hm swt hm .

LOVES CAS ♥