OKK , see told u ie will blog TODAY .
LOL, okk , let me see .

10 july 2008
went school , den ltr met up w kamiing .
he picked me up after skool (:
its been a loonnng time since he went to piick me up frm sch .
so , anyways .
went to tan tock seng hospital , a personal reason .
we stayed there frm 7:30pm - 12+am .
OMG & ie was alone most of the time , cos he went into de doctor room , so ..
ie couldnt go in & have to wait at de waiting area.

however , im gald ie can be thr for him .
see how tired he is .. poor boy.
my shoulder is always here for u to lean on.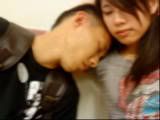 so , that's y ie din have time to blog .

11 july 2008
sch as usual (: snap shot!



gary placed a lollipop at his ear , he think he's damn cute.
LOL (:




LOOK at by tee , lol.
SEXXXXYYYYY bodoh!

kkays , so durinq cf period we was ask to do some star thing .
we can decorate our own design.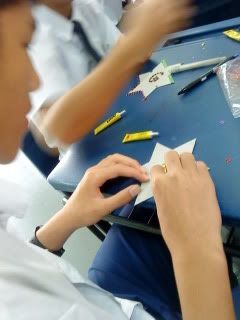 so serious ..
LOL, oh next is my design , well it's nort complete .



its suppose to be the red heart at de center & all ard it is gold (:
NICE NICE NICE , what a waste ie didnt have time.

so , next is iii--vvaaaann , he's damn patient in doiink it la.




he's more to de neat type , mine is more to de anyhow type.
LOL.

as , ie knew kamiing was on mc .
decided to miit up w him ,
so , anws . rushed to yishun immd after skool .
ended up sleepinq at kamiing's hus till abt 5?
went to eat mac & ltr he went to my hus .
cam-whored on the way , but im fcuking ugly la !!
cos , w/o makeup ma....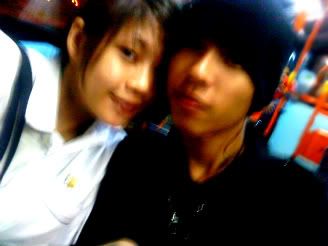 Hahahas , he's cute (:

kkays , ie gt quite alot of me & him de piic ..
but im nort posting them up yet , maybe if ie & him ever patch ..
ie will post them up kkays?
LOL.
guess u noe wad ie meant laa.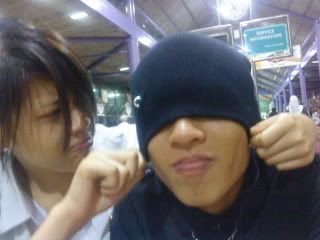 Hahahahs , this is CUTE uh !!! but my fringe is messy tho .

SO , he went to my hus ,
gave dad my present at 12am sharp & a birthday kiss.
kamiing wanted to sing a birthday song .
HOW niice of him (:
so , anws . we watched tv w dad & mum .
ltr , dad & mum went to sleep , while kamiing & ie continued to watch .
& ltr kamiing was so tired that he fall alseep .
so ie asked him to go up to my room to sleep .
ended up , he spent a nite over der .
Hahahas ,


my cutiie pie.
anws, air con broke down . suay -.-''
so , sorriew ib u din manage to enjoy a slp uh !!!
Hahahahs (:
wanted to cor him to take de morning bus hm , but ie ended up falling asleep w him .
when ie woke up its alr 11am.
so , kamiing slacked at my hus till 7pm .
Hahahahas , first time . he stayed overniite (:

HOWEVER , kena scold by mum cos she said we progressed too fast .
SORRY. wunt lers next time (:
den went out w family to celebrate dad's birthday , went to balastier to eat .
snap shot de food but im lazzyyyy to upload , so ..
tmr ok ?!
HAHAHAS , alriites.

UPDATES in me & his blog.

LOVES CAS ♥