Sorry peeps for failing to update ytd .
anws , ONE BIIGG NEWS .
u guys might be shocked.!
kamiinq & me have patched things up =D
so , anws . bf came to my hus ytd , therefore ie didnt blog la.
oh , ytd was BINGGAN b'day .

HAPPY BIRTHDAY AH BING XIA TAI .


so , our whole class sang birthday song to him .
& mdm loo told raymond to give him an unforgettable b'day.
so , guess wad he planned ?
he call us to use marker to write on his body ..
Hahahas , so everyone strted taking out markers & strting writing happy birthday to him .
took some shots of this wonderful created art .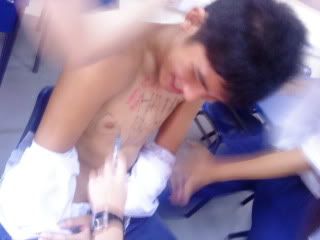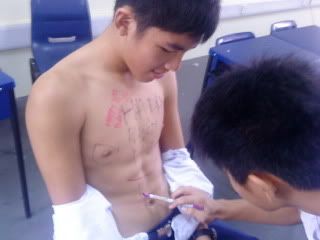 SEE , that wad we did to him.






CLOSER look.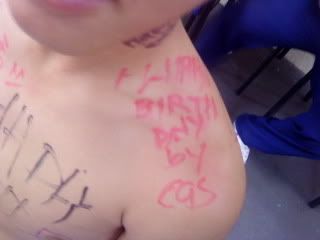 MY creation !! HAHAHAHAHAS (:
THE BIRTHDAY BOY.
alriites , so , went out w bf .
cam-whored.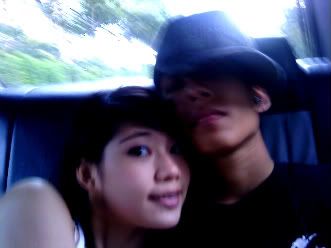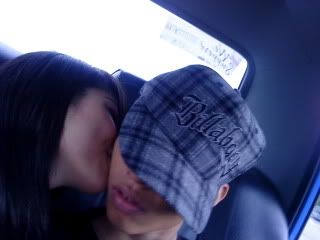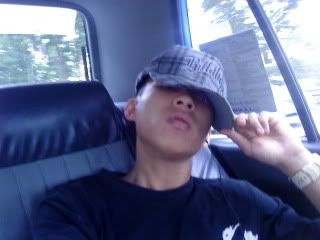 my boy ♥
me ♥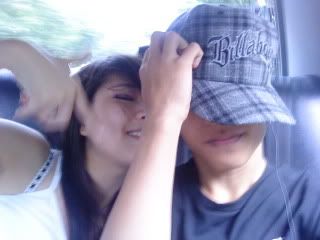 we act one hip pop.
Hahahas . okok . that's all.
anws , now kinda moody .
tho we patched , but things airnt rite tho .
cause , his mum dun like me.
Haiis , y cant we just have a

peaceful relationship

.
after a wall , agains we have to brk thru another wall.
shags ~
ie dunnoe wad to do la !
so many test to go thru , well , guess ie will just treat this as another test .
whether we can pass this test , at least we tried & give it a shot ba.
ie dunwans think negative lers .

POSITIVE POSITIVE !!!
Hahahas (:
so , anws . QIANQIAN helped me with this blog skin.
thks girl =D
today , chi N lvl .
rly sucks , sucks even worst den my eng.
its like

AIR CON

, ie went to say

LENG QI

( cold air )
den

mrt

ie went to say

HUO CHE

.
wtf , how stupid can ie be.
den

BUS driver

, ie went to say

ba shi shu shu

.
WTF !!!!
now , im begining to suspect if im a chi / nort la.
gOsh -.-'' im such a failure.
so , the examiner kept laughing ..
is like im a girl whu come rite infront of them & start telling jokes.
damn , embarrassed la .
so , b4 it was my turn , ie agreed w my friends tt if its hard ie will point middle finger .
den , de moment ie read de passage , ie pointed .
LOL !
ALRITES , im tired alr.
stay tune (:
LOVES CAS ♥
ps : ie do hope we can pass this test tgt ..