bakk hm (:
Hahahas , POA prelim was difficult la.
even the top students in our POA class says its difficult -.-'
ie tried my best .
so , anws.

PLAYED volleyball today , lose till damn jialiat .
tot wan get champ de.
Hahahas , guess other's sportmanship was so much more better than ours.
cause , ie have to admit.
TEAMWORK is rly impt.
sweetheart class team effort is rly strong.
but , still lose.
they shuldnt have lost la , they are the most cooperative one in the competition.
WELL , played till damn sweaty .
Hahahas , falled -.-'
my blueblack is getting more serious.
Hahahas x)
however , im fcuking interested in sport all of the sudden la.
is like, im becoming more sporty .
ie even thought to myself , if ie can jog ard my hus everyday , ie will seriously slim down alot la.
Hahahas , & it can rly take away my stress .
crazy ?
yes , im strting to feel i am crazy too.

just one comment frm u in my friendster & blog.
once agains , im bakk to my old self.
shags ~
kept telling myself , nort to contact u ..
cause ie rly just wanna let go .
Haiis , im so afraid ie will nort be able to control myself agains.
shag ~
shuld ie say ure just too powerful / my love for u is simply too strong .

oh , take a look at my blueblack !!!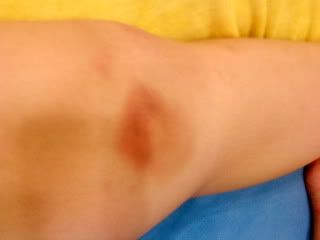 Hahahas !

alriites , stay tune (:

LOVES CAS ♥




ps : ure just too hard to resist .