HELLOS all .
im bakk .
just finished watching ' fated to love you '
nort bad the show , tho ie find the actors acting nort that gd .
but their story line seems to attract me (:
so , im going to folo this show (:

anws , YES . wild wild wet was FUN FUN FUN (:

The last time ie went to pasir ris was with kamiing tgt.
so actually stepping into pasir ris rly gives me alot alot of memoriies.
still remembered , at the drain thr saw a charmelon lizard ..
Haiis , OK . gonna stop thinking .
Hahahahas !!!!

all planned to miit at 10am , however ie was damn early la.
like 15mins early cans?
cause , the previous outing .. sentosa trip .
ie was late uh , so this time .
ie decided to leave hus slightly early.
whu noes , bus driver oso damnn cooperative , come so early.
LOL.
so , ended up waiting for them.
swee , also .. damn cute.
last niite she told me she nort gg ..
& this morning at 9:54am she sms me ..
ie suddenly feel like gg.
HAHAHAAS ! damn cute.
so at 9:59 ie called her.

cas : u can reach here by 10am ?
swee : huh ?!
cas : fly here now.

LOL , anws .. we waited for her lor.
waited till abt 11?
den took bus 88 to pasir ris ..
when we reached thr , saw WWW close .
wah , got disappointed ..
went to see the sign board , no wonder open at 1 .
LOL , so buy tickets & ate.

ltr we went in lor , changed .
was quite ps when we changed into our bikini .
cause , got alot of bois uh .
but , decided to just change uh .
swee didnt dare to come out frm the toilet ..
ended up dorita & ie went in to push her out..
LOL ,
den ltr OUR GAMEEE begin.

FIRST , we went into the current pool.
warm up at thr , cause its like fcuking long sinces ie stepped into swimming pool uh.
ltr , after 'season' liiaoo ..
swee & ie became damn hyper uh ..
splash water at those angmohs & kids.
LOL.
so , raymond & ie went to play de dunnoe wad game .
DAMNNNNNN scary la .. my leg jitao ruan diaoo laa.
LOL , end up must raymond pull me up.
den we went to the sunami ..
Hahahaas , thr's a big ball .
so we throw the ball ard wih 2 angmoh guy.
LOL.
HAD soo much fun .
wasted , cant take pic uh .

soo , anws ..
went off at abt 5pm.
lol.
bathed.
went to eat at a mini cafe ,
some went to buy KFC .

After eating , dorita , james , eng kiat went off first .
The rest of us went to E-hub to play arcade.
ie dunnoe how the guys got 10c free uh .
played at there ..
snap shot some of them too .
lOl , played until abt 7.30.
den raymond & steven said they got to go toh payoh for bball training.
swee , niided to go to find her bf.
so , ie decided to go hm with swee.
HOWEVER , went we were walking to bus stop ..
raymond & steven decided to skip training , so ie decided to stay lor.
swee went off , den we went to white sand to miit up with the rest .

qh fell down uh .
LOL , his face was plastered .
SH!T , should have take a pic. ( ie soo bad =p )
LOL.
ohhh ohh , did ie mention .
ie fell down too , at WWW .
ie was playing with in the baby pool la ..
climbed up their mini slide & trip ..
slide down & scratched myself >.<
Hahahas , so anws.
the guys wanted to play bball .
first , they tot of going to yishun ..
den ltr .. after a LOOOONNG planning.
they decided to go to yck half court.
LOL.
so , went thr & played bball.
ie too played alil uh .
went hm at abt 10:30.
bathed.
damn tired laaaa.
whole day of excerisee =.=
okk , ie think ie have say more den enuff ..
PIIICCCCTUUURREEE TIIME (:




went walking to WWW.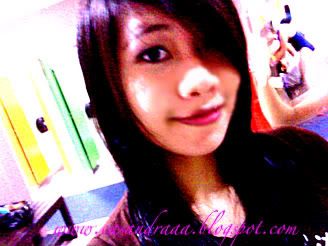 taken after bathing (:




swee drying her hair.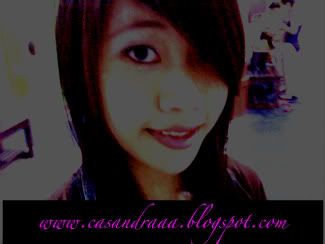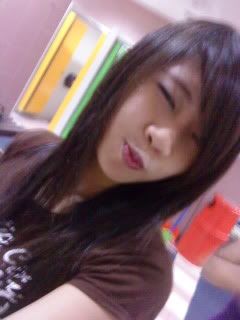 acting cute -.-!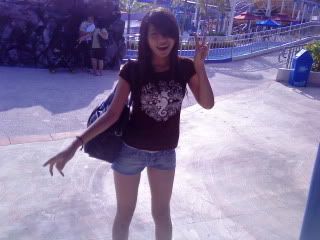 ie have NOOO idea y im opening my mouth .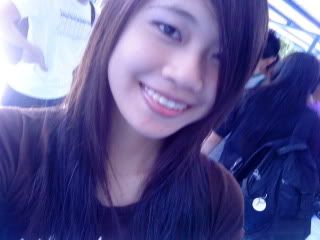 tho ie look fat , somehow .. ie like this pic -.-'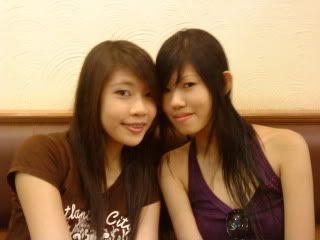 ie look damn weird uh ..




SEE , ie look FATT !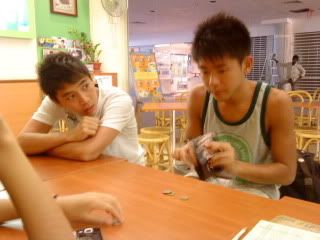 snap shot .. whats raymond doiiing? (o.o)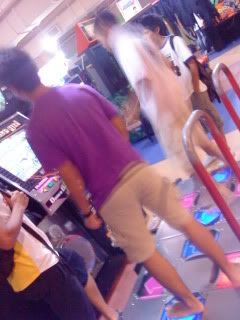 at E-HUB .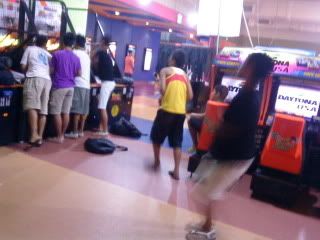 they're playing basketball .. LOOK at whr they shoot frm !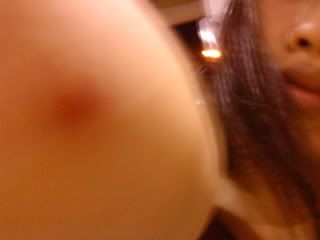 nutting to do at half court .. so take a pic of my wound.
it looks like nutting but .. in rl , the skin came off la !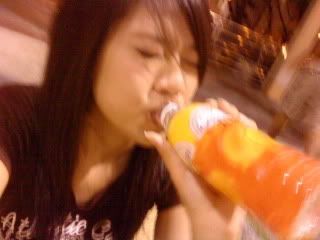 just some wuliao pic taken at half court.
ie act one constipation .
LOL.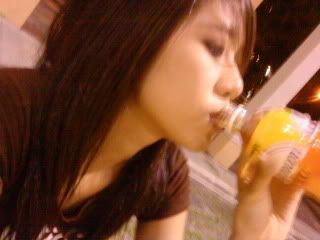 rly wu liao hor? Hahahaas xD

okk , the most impt piic of the dayyy .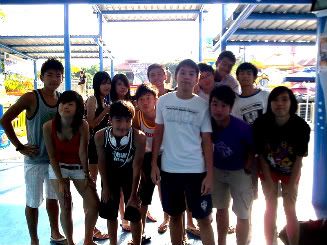 14O8O8 WILD WILD WET OUTING PIICCC (:

oh , btw . we're planning for our cliques chalet (:
CANT WAIT , damn excited .
after N lvl , 2 days.
gonna ask mum to let me stay overnite.
got quite confident that mum's gonna allow (:
CHALET CHALET ... (:
stay tune (:
LOVES CAS ♥
ps : unforgettable memoriies .