reached hm at ard 11:45 , watched alil tv.
LOL , its 1:10 alr .. so decided to blog .
Hahahas,
cause ie gt plenty of fotos to show la.
roy is as zi lian as me , can fiite la !
LOL , met him at cine today .
4 years nv miit , he still de same.
LOL.
he went to buy movie ticket la ,
so its like he's alr 19 YEARS OLD , but the auntie went to ask him for ic .
LOL , we watched ' LOVE GURU ' nc-16 .
wtf ? he gt a young look la , look younger den me . humpf !

THE show is damn funny , there a part whr they brought 2 elephant , den ie was wondering y bring 2 elephant ?
ltr , guess wad .. all of the sudden , the male elephant got up & strting having sex with the female elephant .
OMG , everyone strt laughing la.
Hahahas , nOrt bad la the show.

walked ard heeren .
LOL .. oh & ltr went to taka outside to slack lor.
cam-whored of course =D




LOOK , our 24 carat de diamond . LOL.




roy said he like this mirror , so , we took reflection of oursleves.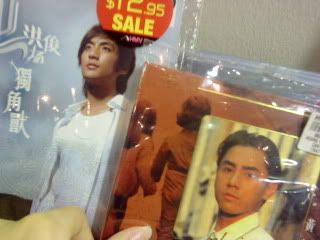 HONG JUNYANG & HUANG KAI QIN.
LOL , dun they look alike?
its like we were looking thru the CDs & all of the sudden roy point that out .
so took a pic of it.
fyi : HUANG KAI QIN is a old singer.
LOL!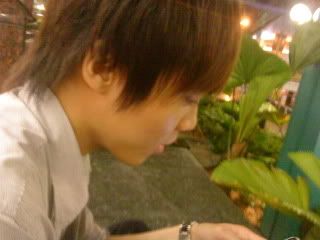 his sideview , Hahaas.




me & him.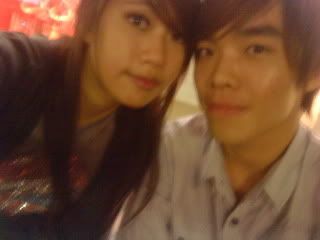 next , we used this photo mode call burst .
so , it will auto take 4 snap shot , however , one pic was rly ugly .
so ie del it , left w 3 .
BUT , its damn cute la.




Hahahas , damn cute right .
wonder why ie was looking at him ?
cause ie was laughing laaa.
its like , ie din noe he will do so many expression .
Hahahas , tot he will shy shy look at cam.

SOO , called mum to see if we're going to ahma's hus today.
she said nort going .
so , decided to stay more longer.
went to clarke Quay to walk ard.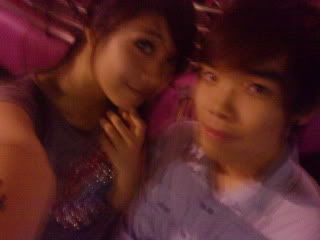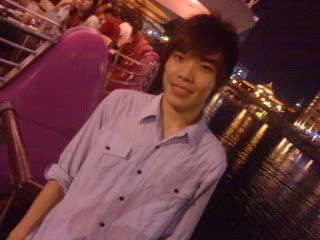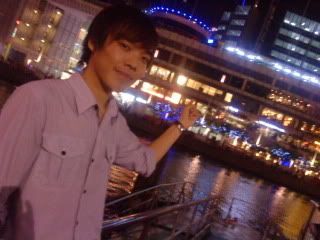 Hahahas , tadaaa . alot of piic rite?

clarke quay is rly a wonderful place to relax & ton.
damn cooling la !
LOL , went hm at abt 10.30

hmm , thats all for today .

stay tune (:

LOVES CAS ♥