Hoho , didnt blog ytd .
cause reached at 12am + , bathed immdly & rushed to sleep.
Today MATH & SCI N LVL .
shags ~
chem was easy ..
But ie didnt noe how to do !!
its like alot of qus , swee taught me b4.
But at that moment , ie couldnt remeber it at all .
all ie remember was ' PSCMAZITLHCSG'
That qus , came out too , guess ie can score for that qus.

Bio was alright , nort bad ie can say .
ie noe how to do most of them =D
heh !
maybe , ie can pass my bio.
Pray hard that my chem wunt pull me down uh >.<

Math was so difficult to me , like soooooooooo.
Fail alr , thats all ie can say .
ie left a few qus blank .

aiiya , finally challenging exams are over .
left with One more paper of math & history ..
den ie can relax alr !!!!
YAY ~
so , after math paper ..
was raining heavily , so went art room with chia & elain .
look at their drawings.
mi fong gt live firing today .
sian , cant sms me much -.-'

So , anws ...
YTD went bugis with family.
ate steamboat , after that , shopped ard bugis street ,
Oh remember was recent post abt the dress im eyeing on .
the one that costed $59.90 .
Hahahaas , ie bought it (:
bought 2 dress .
one black one yellow.
black one is mummy said it look niice on me.
But ie keep saying ie look weird.
So , she insist that ie buy that dress .
so , bought both dress ..
cost abt $80+ .
went to superman shop , bought 1 top & bro bought 2 top.
Hahaha.

After that , we went to some gardens ,
as mum wanted to shop for some plants for our garden .
Our hus-warming will be opening soon .
after our garden is done , if im nort wrong =D
after that , went georgina hus.
slacked over there till abt 12+
den hm swt hm (:

alrights , here are the ytd's piic =D
ENJOOOOYYY .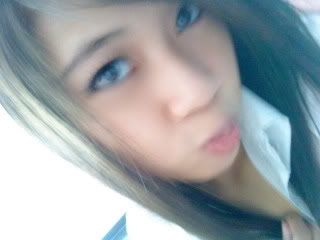 Look weird here.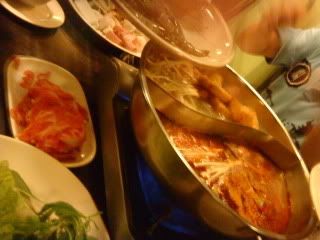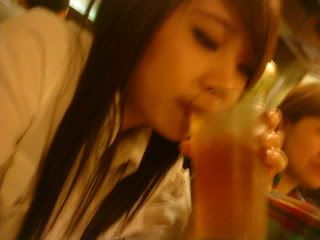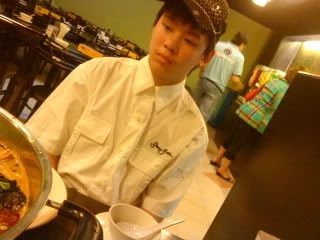 Now , my dress .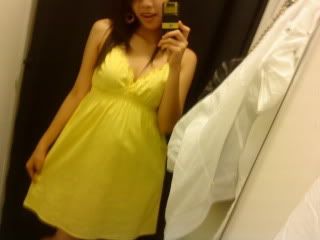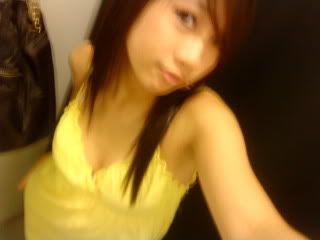 BLURRR.

At the garden.



Look at the plant.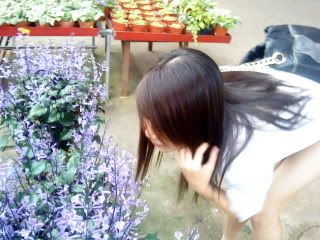 I did not dye my hair .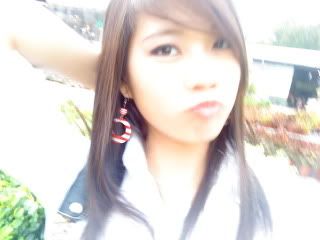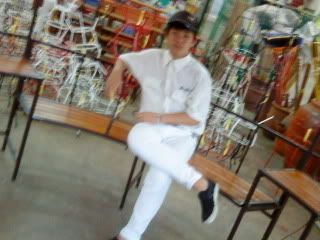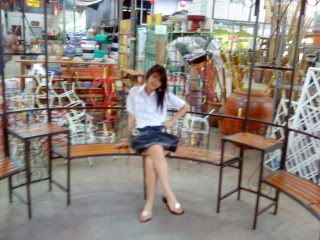 ie look like a bamboo here.

Cam-whored at georgina's hus.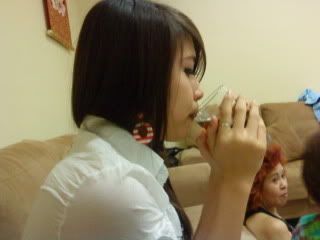 ie cut my hair SHORTT !!! hahahahaa .


studying , MY hair grew long again =D
Oh , notice the ring?
kamiing wore our ring back onto his fingers , so ie decided to wear it back too .

Ok , LASTTT pic .
OVERALL of my dress.


ladylike uh ?

stay tune (:

LOVES CAS ♥

ps : GOOD LUCK TO EVERYONE DOING N lvl !!!!