Finally ,
ie forced myself out of bed.
slept at 7am in the morning.
All thks to ytd , ie was so tired ..
ie slept at 8pm-12am.
den , ie was fully awake.
so , chatted on msn with my friend until 6:20.
Hahaha , after that .. ie tried to force myself to sleep .
But ie could , turned on the tv and watched a show.
abt 7am , then ..
ie strted to feel tired.
and ... BOMB, zZzZZzZZzZzZ.
ie fall asleep.

Oh , woke up a couple of times today .
But my head seems tired still , so ie slept again , woke up and slept again .
until , 5.
den ie decided to wake up.
should be going to Ahma hus ltr !
Hahahs , ie wanna change my nails colour ;D
anws ,
My mother bought a fountain ,
niiiceee .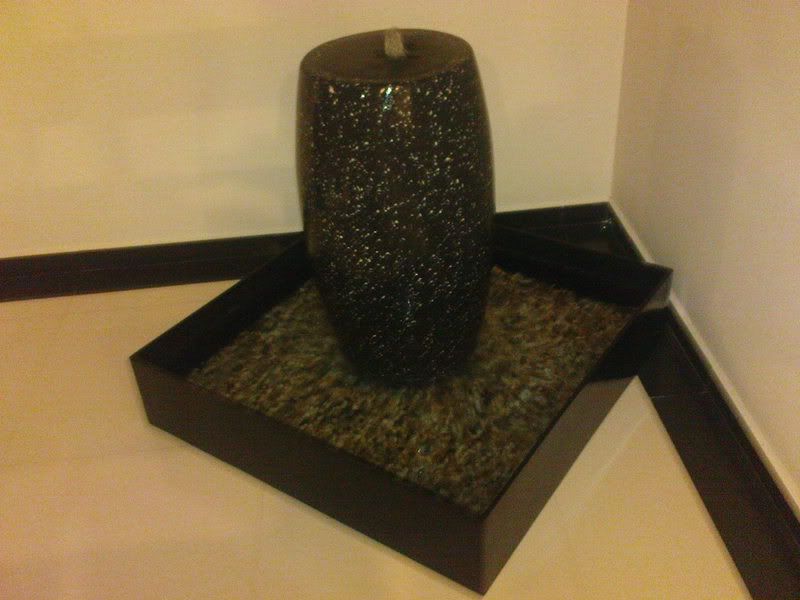 There .
isnt it beautiful ?

Alrights , nothing to blog liaoo ,
Oh my tagboard .
I have totally no idea what ie click .
its different from the other tag board.
ie wasnt allow to choose th ip adress ie wan .
thus , ie sort of ban all.
LOL,
but ..
its ok . luckily , ie got a spare one.
Hahaha =D
stay tune (:

LOVES CAS ♥