( deleted )

Oh , anws . peeps.
went work as usual .
only this time go boon lay .
dont think will be working thr anymore
DISTANT is nort worth it.
By the time ie close stock finish , ie have to take mrt hm
ie would have missed the last bus .
den must take midnite fare.
Nort worth it at all =c

anyways , working at jurong point airnt as fun as bugis.
guess ppl at thr is nort as friendly as bugis baa!
so , here are today piic !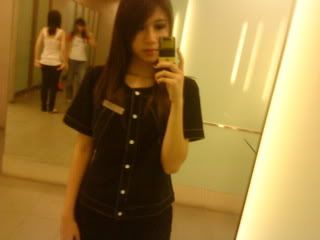 My uniform !
Hahaha
alrights , stay tune (:

LOVES CAS ♥