Helloo , back from work .
Ytd didnt blog , due to SOMETHING.
will be talking abt it ltr.

Now , talk abt my work first .
Hahahahas xD
so , ytd ie was so sad , ie didnt check the nets properly.
thus , ie didnt noe the card wasnt approve.
thus , ie let the customer go.
end up , we checked the a/c and realise short of $58.
So ie had to pay $58 .
wahh , 2 days pay gone.

Today , ie almost got fire.
Nort cause ie work nort good or what .
is cause ie wanted to take leave on dec 17-26.
but , the company dont allow.
thus , they decided to find a replacement.
quite sad at first.
The supervisor was damn cute

vivan : dont mistaken , its nort we dont like u . I very like u acutally .
Is just the leave u wan take is on christmas .
we cant afford to be short of staff!
cas : Hahaha , its ok .

den , ie went out and continue working.
ltr she came out.

vivan : do u mind working at jurong?
cause ie told amy ( jurong supervisor ) that ur a very fast learner.
Thus , she say she will take u in and u can get ur leave too .

so , ie agreed.
tmr onwards , ie will be at jurong =D
lOl.
bye my colleagues.
U guys have been very friendly.

Anyways , ABOUT that something.
How ie get to realise abt this thing is frm chia ,
and how chia find out is frm the unknown whu ask me see this link.
well , thks unknown.
So , ie read the blog ytd and gt rly pissed off.


( PART DELETED )

here are some piic.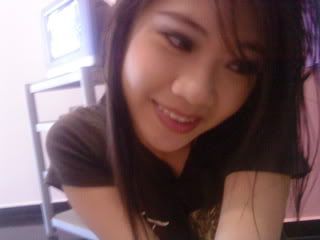 stay tune (:

LOVE CAS ♥