I'm back home.
hahaha ,
ie need to pay up another $10 .
shags ~
im starting to hate being a cashier alr -.-'

Anws , wanted to quit my job today ..
but the supervisor kept on holding me back .
Like , super good laa .
she say she will talk to the head management .. see
if they can let me leave earlier .
all these..
Haiiyooos -.-'
make me dont noe ie shuld quit anort.
ie even manage to take a wed leave when ie actually gone missing
w/o any excuse on sunday .
ie ALSO get a leave on this coming sun .
How good are they !
gOsh -.='

Anws , today .
darling shasha and nana came to boon lay to find me.
Nana even bought coke for me.
Hahahas xD
so touchhhh * tears rolling down my cheek *

actually is ie ask her buy one ..
But , she so good rly go buy
NANA , ie love love love u !
Hahaha ,
Oh . geo told me that we're changing new principle this year .
wonder whu our new principle will be .
Hmmmm =p

Alrights , have couples of pic .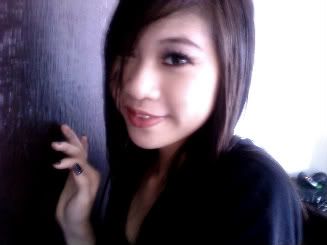 Doneee ,
stay tune(:

LOVES CAS ♥