after chatting with melvin last night.
he say he forget how to go to mediacrop , so acc him lor.
woke up like 7:10am laaa,
why so early ?
cause ie kiasu .
Hahaha , typical singaporean maaaa .
must wake up early , make up and everything.

Went yishun , met up with melvin and diana.
Hahaha , so ate at 925 .
after that went mediacrop .
melvin had to go in himself while we waited outside.
wait until damn bored laaa .
so , diana and me cabbed to thomson plaza .
ate and ltr cabbed back to mediacrop .
abt 2 , diana's bf came , so ie went off first .
went to geo hus as we're going town.
Hahahas .

kaming tagged along with us.
tgt with his friend benny and gary.
geo bought for me a dress , nicee.
she bought red ie bought blue.
Hahaha ,
of course im paying her back her $$$ la.
after that met nana ..
wanted to eat mac but no space .
so , we didnt eat .

ie wasnt in good mood either laa.
agains , nort blogging here.
But , fcuk it ok?!
knnbpcb!

ie noe u no wrong but gt think my feelings maa.
for my own good.
nort happy talk abt what safety .

' zi ji dou bu kai xin , hai guan she me an quan .
si dou wu suo wei la! '

Alrights , im rly fcuking pissed off and hot.
so , im nort blogging much .
Hope melvin passed thruu arh!

HERE are todays piic.


Ahgonggg , jiayou!


kuku georgina dog , keep biting the birthday present ie bought for geo!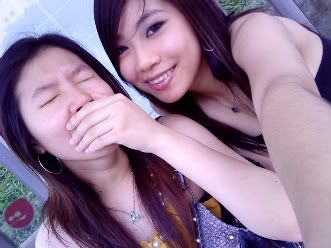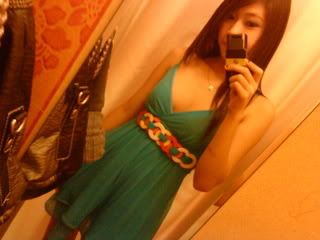 This dress look nicer in rl.


GEO put fake eye lashes for the first time and it look NICEEES on her.

AND , the BEST PIC OF THE DAY!!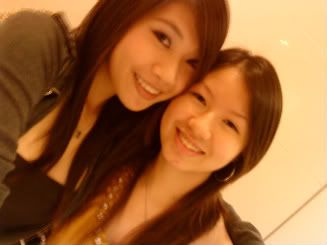 stay tune (:

LOVES CAS ♥