Back home ,
just went out with family to nearby coffeeshop .
ate a very delicious meal ,
of course .. with my precious kangkong ..
hahaahas , everything is nice.

Woke up ard 10am today ,
nitemares are like killing me.
today , ie dreamt abt something ..
that has to do with kaming agains.
and ie cried , suddenly my eyes open frm my sleep .
but tear non stop flowing out frm my eyes.
Haiis D=
keep replay the scene agains and agains.

In real life hurt me ,
now even when im sleeping also dont wants to let me off !!!
arrrggghH!!
Forget it , not gonna talk abt these.

So yes!
daddy's new baby arrival today .
what ie meant by baby is THIS


Hahahas.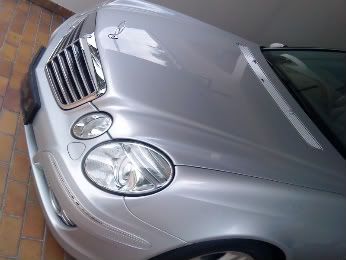 And its super comfortable inside.
Hahahas,
as u noe ...
a man's car is their wife.
lol!

So , yups ..
stay tune (:

LOVES CAS ♥