HOHOHO .
hooommmme =D

today woke up at 7:45am ,
hurry went to bath and make up .
abt 8:45am , went out .
took bus to yishun .
Somehow , its been ard 5 months since ie go to his hus , it felt so ' stranger '
to me.
ie even tot ie lost my way .
Hahaha ,
so . b4 ie went up to his hus , went to chong pang ,
bought 2 person eat de carrot cake.
cause ie knew this boy shure will eat one.
tho he say no niid buy , ie believe he will eat de.
lOl!
after that went up to his hus.

And ...
he gave me this present !
a really wonderful beautiful present <3
a opal necklace .
bOy u still say hope ie like it -.-'
I LOVEE IT TO THE CORE CANS ?!
hahahahas =D

kaming : it look perfect on u .
cas : of course la , who wearing -.-'
kaming give that EEEEEE face*
lOlx!
so , slacked at his hus till abt 1+ ?
den he changed as he's going out with his friends and ie niid to go to work.
Hahaha , while parting at the mrt .
ie felt so sad all of the sudden =/
its like , ie wanna go orchard with him laaa .
ie wanna help him shop for his sister's wedding .
But , ie gt stupid work!
arrrggghh.
make me so unhappy.

anws , work todaay is boring and ie told them ie wanna quit.
lOl .
somehow , ie dont feel like working thr anymoree =/
Hahaha , but they say wanna transfer me to bugis .
ie dunnoe -.-'
ie dont rly mind working in bugis .
peeps thr are rly rly friendly.
maybe ie will take 1 week off?
cause kaming is only bking in on next sun!
ie dunwans spent that 1 week working >.<

so , here are the piccc .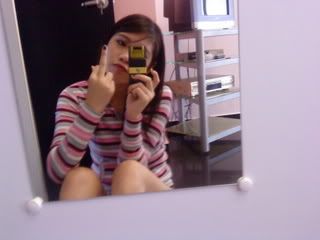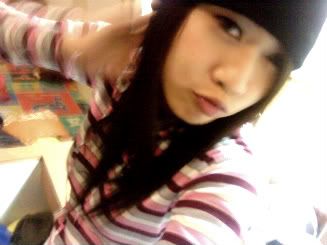 cam-whoring with his snow cap.
ie look so much more cooler den him =p

NOW , THE WONDERFUL GIFT FROM HIM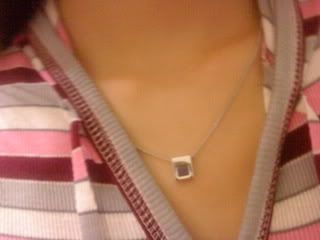 fits perfectly on my neck .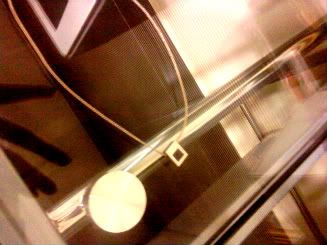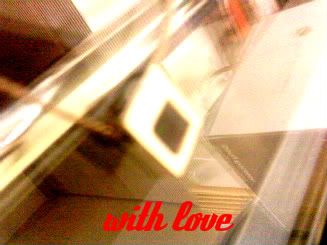 Hot opal + hot kaming = lovely casandra =p



Thks boy.
I love it so much =x
muacks !
stay tune(;

LOVES CAS ♥

ps: kaming said the contact lens ie bought for him isnt that bad .
starting quite uncomfortable.
but , hopefully .. its comfortable to him now.