HOMEE xD

Anws , today was suppose to be my last day of work .
However , at the end of the day .
My supervisor asked me

supervisor : u rly dont wants work meh?
cas : huh ... dont noe leii .
supervisor : u go hm think laa den tmr den give me final ans ok ?

so , ie lied to her that ie gt remedial all these stuff.
supervisor : nvm. u tell me when u cant work , ie let u off .
and ie let u take morning shift .
den u ard 7 can go home ok?
cas : ok , give u my ans tmr.

Most probably , ie will be telling her ie will work again next mon.
cause , kaming will only be booking in on next sun!
ie wanna spent this week with HIM and all my friends.
I miss them super much !
chia , swee .. GO OUT SOON!

Hahahahas xD
anws , our shop target 7 pink slip .
ie gt them ard 20+ slips.
Woah , feeling damn shuang !

anws , will be watching 'coffin' with kaming soon .
anyone can tell me , does this show worth a watch ?
is it niiceee?
Hahahas.

tmr is my house warming .
Hohoho !

Alrights , here are today piic.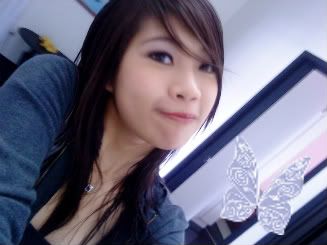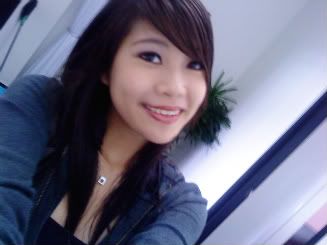 ie rly love the necklace kaming bought for meee <3

stay tune (:

LOVES CAS ♥