I'm eating fried riceee now (:

Hahas.
hmmms :/
ytd , met geo at bishan as we headed off to city all , went to marina square to
loOk for this precious nana.
Hahahas , den met up with nana's mum as we head of to zouk .
sad thing was , we couldnt get in !!
rahh!
so , off we went ..
we went to st james and yes !
we got in , drank takela pop first as a warm up and went to the dance floor ..
however , this music was alil toooo ie dunnoe .
Just couldnt get the feelings in .
Hahahas,
and maybe due to ...
we haven warm up yet ..
still , a lil stiff .
so , we went back and order some more.
Hahaas while we wait for shasha to come.
Well , by the time shasha came , the room was pack laa .
we couldnt even dance AT ALL.
lOl , so we headed out to firefly.
yes , finally ...
not so many ppl , so , we went thr ..
and we dance like nobody's business.
we didnt glind on any guys but ourselves and the tables.
and the glass window.
Hahahas , we totally lost control man!!
Hahahahas ,
super fun!
Here's our piic (: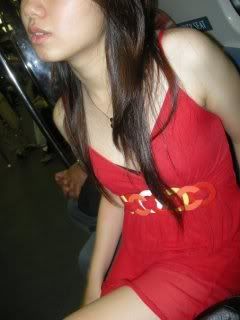 In mrt on the way to city hall.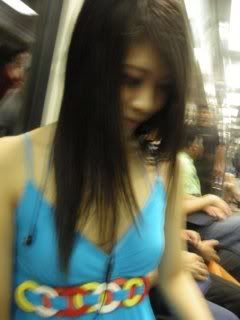 Hahaas , random snapings..
Thr's still MOREEE in my hp , but im lazy to upload them .
Tmr yeah ?
so , anws .
In st james!


3 cousins , tgt forever (:


with shasha's mum (: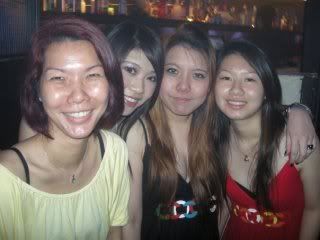 With nana's mum .
Wondering why no shasha yet ?
cause , she haven reach yet . thats why.



My precious girl nana!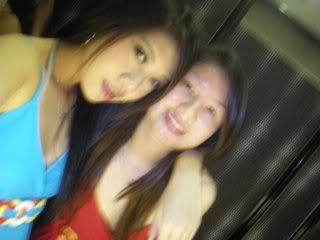 My sweetest darlings!


Ok , at this point ..
im alr not myself!


Nana's mum look so sleepy here.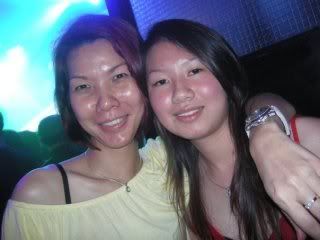 Geo and kim kim!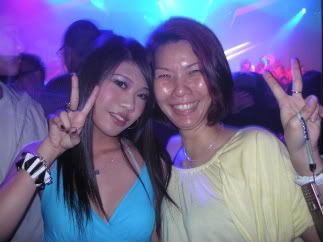 Hahahas .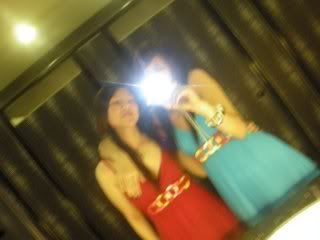 Yes babe!
ie love u!


Hahahas , not myself.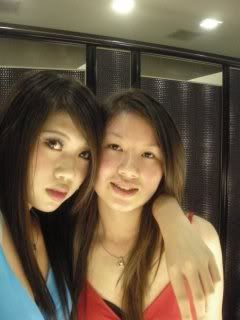 And of course , how cold it miss out our kissing fotos.


Now finally with shasha !


Hahahas , in the car heading home.
yes , alr tipsy!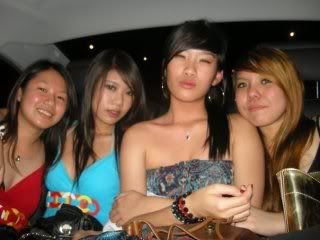 4some.
lOl!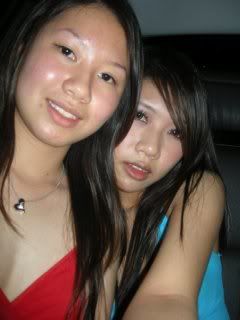 hehe!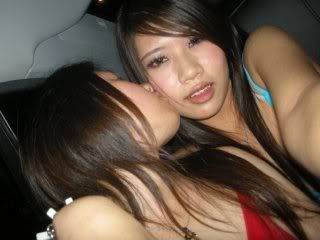 She kiss me once again!
Hahahs.
Alrights ,
there's still like plenty of pic la ..
with shasha's mum and also some in my hp.
will upload them once ie recieve those pic frm shasha's mum yea ?
Haahas.
cause they contain our dancing pic!!!
rahh!

yes , vomited alil ..
after the day , my whole head felt so heavy..
and ie even called km.
wtf!
Hahahas.
alrights.
LADIES , when is our 2nd trip ?
This time , lets dance on tables.
woohoO!
stay tune (:

LOVES CAS ♥