just woke up frm a nap nort long.
Hahaha .
didnt rly blog nowadays , sorry peeps.
neglected u guys?
Hahaha .
most imptly , neglected my blog =c

Cause recents happenings is rly damn pissing me off and disappointing.
But , im nort saying here .
This person who noe will noe.
YOU idiot !
piss me off again and again -.-'
keep reject hor , chop u la!

anyways , so ytd ...
went out with kaming , went to amk .
Oh and this boy was late for 1 hr and ie waited for 1 hr.
lOl!
face was almost black .
But , his face was more black went he came -.-'
stupid , win me in black face ..
so no choice , ie change to pink face.
lol.

so , went to j8 .
ate at thr , korean chicken sucks!
almost vomitted -.-'
kaming's dish also sucks.
so less dish!
den went to bought yami yogurt!
Only yogurt that ie dare to eat -.-'
the smallest cup was $2.30 .
so , ie happily added toppings .
peanuts and peach .
Oh! thinking its FREE.
am ie stupid or stupid?!
ltr they charge , add and equals $4.10.
ie looked and no choice paid.

I'm nv going to add toppings anymoreee !
so , ie told kaming this yogurt is like super nice laaa.
den he try and say its just those normal yogurt =/
ie dunnoe , maybe cause ie only dare to eat THIS yogurt .
so , its heavenly to me!

Hahahas , so after that .
his face were pink agains , we went to this shop sell baby thing de la.
Hahaha , cause its like no whr to go .. so went in to see.
den he was like super paiiseh!
scare ppl think im preg -.-'
CRAZY!
only preg ppl can go in mehh ?
lOl.

so , no whr to go , went to my hus as he claim he's tired.
slacked at my hus .
This time he pei me eat dinner.
watched jacky chang show tgt.
Hahahas , and abt 9 , after dinner he went to sleep .
Yes , once he sleep ..
ie couldnt go near him laa.
is like , ie was looking at him den feel he look super cute when he's sleeping.
so , wanted to give him a kiss on his forhead
bent forward and my hair accidentaly poke his face .
he gave that irriated look and turn away .-.-
Oh , drool on my pillow and blanket!!
Hahah.

cas : EEEEEE!!!
kaming : look and smiled and sleep -.-'*
so , went ie wanted to lie beside him ..
ie switched the blanket .
so that his drool is at his side.
hehee =B

so , watched tv while he's sleeping.
and ie saw something ie wasnt suppose to see.
super pissed off , but what to do ...
control and keep quiet.
one sentence to discribe..
'a smile beyond my tears. '

so ,until abt 5:30am.
woke him up ask him take first bus home.
and he decides to take cab la.
he took this super cab.
reached his hus in 8 mins.
the same timing as ie walk hm -.-'
lOl!

so , TODAY
woke up at ard 3pm , recieve lots of msg!!
fone kept ringing -.-'
called SASA , and they told me my pay is rdy!
woots ~
immdly changed and went down to redhill.
collect my pay ..
woah , gt more den ie expected -.-
Haha , nort telling u how much =B
after that went down to yishun look for kaming.
ask him acc me eat laksa~
after that HOME SWEET HOME.
ie dunwans to go hm , but he forced me to go home.
-.-'
FINEEE , ie go home.
idiot.

so , here are the PICTURESSSS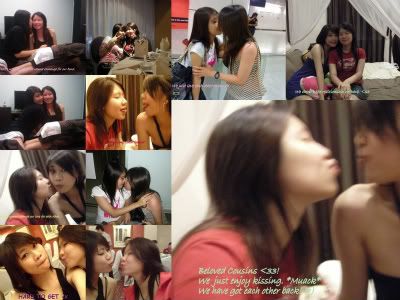 My beloved cousin , georgina spent time doing thiss =D
touch wor!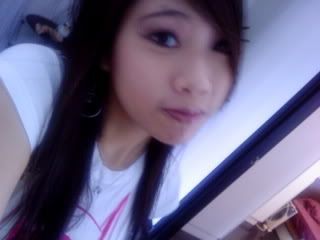 Ok , ie look super tired in this pic.
lOl.
ie was super tired.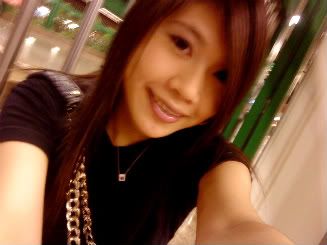 pic taken TODAY (:

ltr , should be going to pei melvin as he's joining CSS !
JIAYOU ahgoong !
hope u can be our NEXT superstar uH!
hehe!
den shuld be meeting up with geo , go shopping with her.
must top up my make ups , all abt to finish soon >.<
alrights , end here .
gooodnites peeps =D
stay tune (:

LOVES CAS ♥