Firstly ,
ie will post up the pic in club sabai sabai .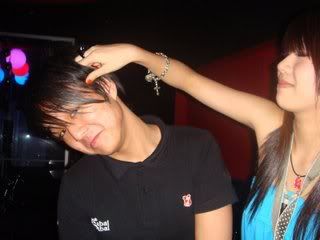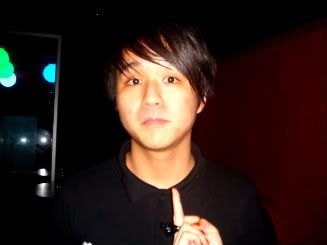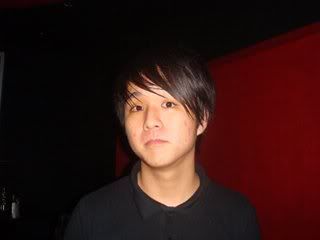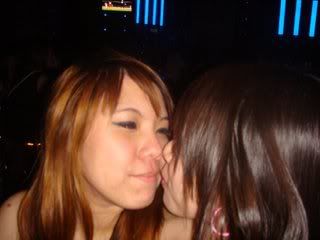 kissy with my darling.


playing ard.


a backview of his uniform , ie find it super nice.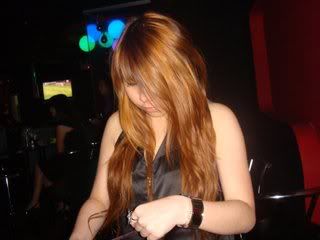 nana hair super nice right?!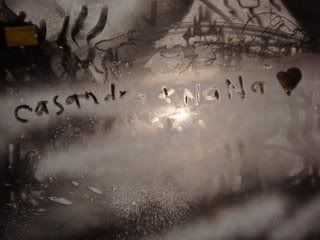 hahaha !

Ok done :)
ie noe , FINALLY right?!
lol .

so , ytd .
woke up ard 12?
so , changed and prepared.
met up with weiseng at amk , went to cathay .
watched ' bedtime stories.'
NICEEEEE.
hahaha , super funny OKAY?

ratings : 8.5 / 10
can watch!

before the movie , he brought me to some japanese shop ?
lol , ie forget the name of the shop for lunch .
and , ie order a bowl of tomyam noodle.
wah , super big bowl .
plus a side order is chickenwing.
was super duper full lahs!!!
his is torno something something , ie forget .
also very nice.
after eating , thr's nothing to do lahs .
so , we slacked inside .
taking fotos
hahahahas.

After watching movie , we went to clarke quay .
wanted to enter butterfactory but its was quite far away lahs ..
lol ,
walked ard boat quay and clarke quay , cause he's finding a restaurant?
but end up close down liao .
ie realise , im nort addicted to drinking but addicted to dancing in clubs.
rahh .
idk why!!
hahahas ,
just keep thinking abt going to clubs and dance.
so , anws ..
we decided to head off to city hall .
cabbed thr.
luckily the restuarant was open .
the restuarant call ' al dente ' an italian restuarant.
look super high class and ex cans =.-
order pizza as ie dunnoe how to eat spagattie.
hehehes.

Just nice mum msg came , asking me when im going down her shop cause
she super boring ..
lol ,
so .. we decided to head down after eating.

order sex on the beach , and weiseng ordered brandy .
when the waitress came ..
she was holding 2 glass of brandy .
pure martell .
the manager told weiseng that today drinks was on the house.
hahahhas.
but , the taste of brandy sucks cans?!
like EEEEEEEEWWWWW !
the smell is super strong too .
ie still prefer my sex on the beach .
taste more nicer.
hahahas.
But firefly one is niceeer alot.
lol .

btw we finish , my face red liao .
must be cause of the brandy lahs.
too strong for me.
lol.
so , mrt-ed to lavander.
met my parents as they brought us to eat .
we didnt eat tho , cause super fulll .
lol .
den , weiseng folo us home ..
watched tv tgt with family for awhile.
den he say wan go playground play swing.
lol .

so , ie forced him to leave his wallet in my house ..
if nort later he dun let my dad send him home.
den my dad ask him to wear his slipper cannurt wear his shoe.
LOL!
after at playground ,
dad sent him home lohs.
felt super tired , bath and slept,
hahahhaas!

Today , im enjoying my day at home.
its like long since ie spend a day at home.
and somehow , ie miss home .
omg.
hahahahas :)

Alrights , here are the pic!!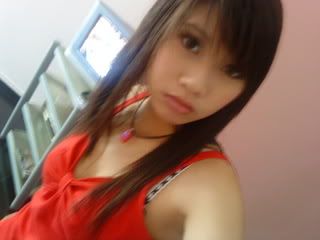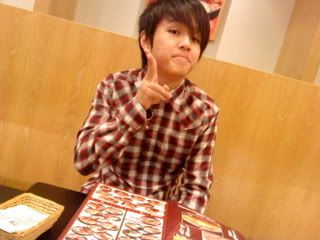 we cam-whore alot cause this idiot nv wear black today .
special and rare.


at the japanese shop .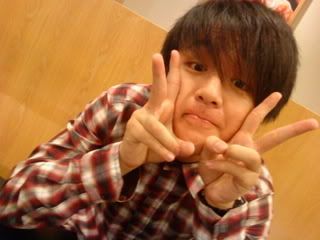 what to say ... ACT CUTE.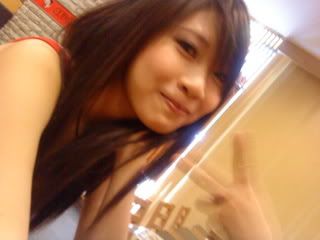 he ruin my pic with his extra finger!!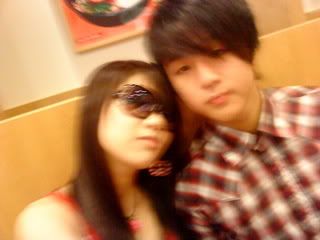 decided to act cool.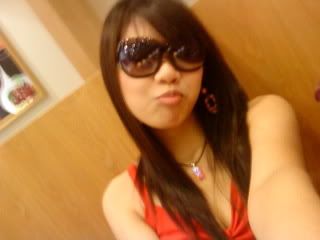 fooling ard.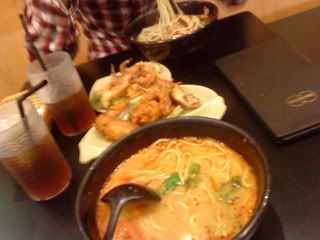 so big bowl lahs!


his tonor?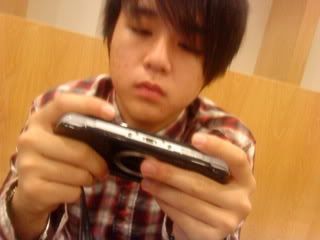 slacking after eating.
he played psp and me .... cam-whored :)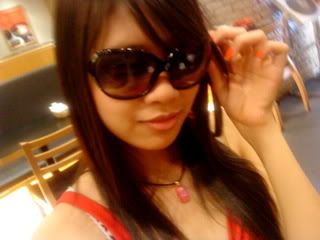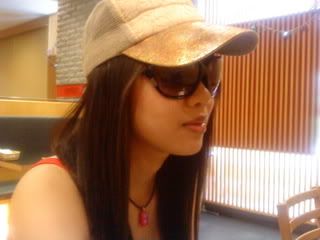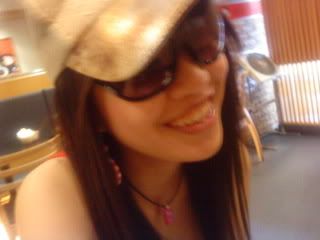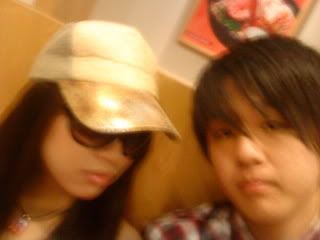 acting dao.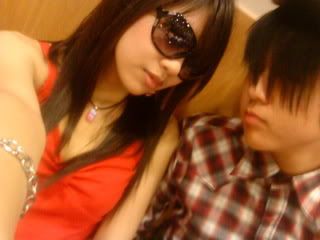 his fringe too long lahs.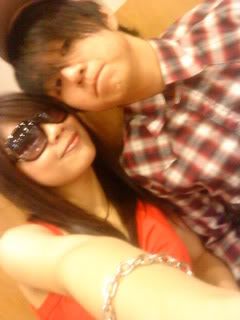 he wearing my cap.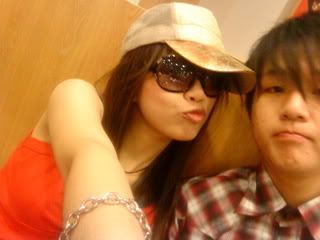 somehow , ie look nicer !


me smiling :)) he acting dao .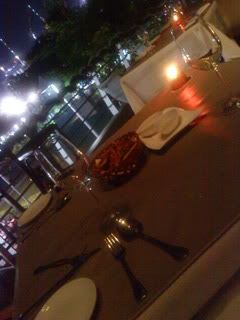 dined in 'al dente' , looks super class right?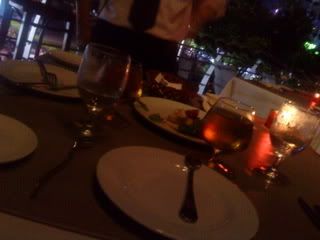 and the last pic of the day :)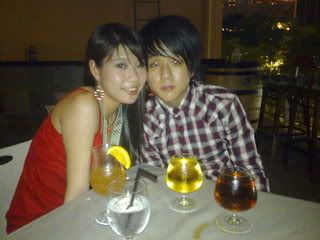 Enjoyed.
Thanks dodo :D

stay tune (:
LOVES CAS ♥