Hello!!!!
its 6:50am now.
lol ,

Just reached home at 4:50am =.-
and my foot are killing me now , aching all over ..
ie rly rly niid some foot massage NOW NOW NOW!!!!

hahahahaas , im rly dying alr.
till now , its still hurting.
rahhhh .

so went out with nana and weiseng today ,
Hahaha , mr nice guy took cab and suan bian fetched me frm hus to amk :)
Thankkkyouu !!

Hahaa , so we bought bubble tea at amk hub while waiting for Nana's arrival .
saw dorita and her bf ie think .
lol .
Ltr nana told us she will meet us at lavander as we're going to my mum's shop to eat .
so , weiseng and ie mrt-ed to lavander.

fOllowed him to police station as he wanna surrender for drugs.
Ok , JOKE !
he's clean from all these stuff okays!
he wanted to change his address but the policeman was quite busy .
so , we went to my mum's shop to eat first .
After that , went back to do his ic thing.
and headed off to bugis , wanted to watch 'twilight'?
But , its nort release yet ?
ie wonder HOW some ppl watched 'twilight' alr?
very weird lehzxz!!!!!!
rahh ,
so , geo check from the internet that lido is showing ' WILD CHILD ' at 7:15pm.
So , we decided to catch that movie.

Followed nana to 77th street and shop for zhiren's christmas present.
lol , ie gonna get myself a cap sooon :)
hehehehe ... wait till ie gt money and HAHAHAHAHAHAHAHAS ;D
im like fcuking broke now cause im like MOVIE siao ?
everytime go out watch movie ...
omg , but rahh ...
too many movie attractions!
gOsh ,
My christmas wish is .......

* MONEY DROPPING DOWN FROM THE SKY LIKE RAINING *
Wheeeee ~
slaps myself * Ok , ie think ie was dreaming .
Hahahahas ,

so geo headed down to town first after work and we headed to lido after nana finish
her shopping .
actually still short of her mum's christmas present , but today was super rushing
cause we met up quite late.
at 3pm la.
lol .

Oh ,when we were in the mrt on the way to town ,
there's a woman whose hand was like bandage .
den she wanted to rush into the train when the door close
.
weiseng : she dun dare dash cause she scare ltr her another hand also kena. ( in chi )
OMG !
Nana and ie laughed like fcuk laa!

anws, we reached lido earlier den geo .
haha!
so , bought the tix first and the sitting was like quite infront la!
but no choice ...
lol .
Overall the show ... CAN WATCH ;D
well , its not as nice as 'MEAN GIRLS'
nort much hot chicks too , only the lead actress is TOTALLYY HOOOTTTT .
Male actor isnt that HOT or HANDSOME :(
sadly , as ie like handsome and hot lead actors .
hehe!

However my ratings will be : 3 / 5 ?
lol ,
like weiseng said ,their story line is quite expected actually .

So , after movie we rushed to far east to shop for 30 mins .
Nana bought a heels , ie tried on some heels ..
but ie feel freaking tall but singaporeans guy airnt tall .
so , ie feel weird wearing heels :(
If im living in USA now , seriously ,
ie will be wearing 3 inchs HEELS cans?!
hummpf !
sometimes ie quite envy shorter girls ,
of course nort to that EXTREAM shortness la =.-
is like , girls ard the height of 165?
just nice.
lol.

Well , nbms =.-
guys gotta accept my height laas ,
in fact there's like some girls taller den me?
lol.
so , anws .
after that , most of the shop closed ...
so , we decided to have our dinner.
and we went to eat STEAMBOAT ;D at bugis.

Ok , something happened thr laas ,
ie didnt saw what happened , but while ie was taking the food .
nana walk in asking me for tissue , her hair and blouse has the sauce spilled on.
ie asked her what happened .
she told me a lady and her bang each other.
But seeing her reaction , she dun seems to be like agitated or what .
so , ie didnt think much la.
ltr , we sat at the table ..
den ie forget who said that was the woman who nana banged on .
and that woman actually looked at us as if we owe her something ,
at there giving that fcuking face ..
ONE WORD , cheena man!
so , ie was like why my cousin nv say anything she at thr kpkb to her friends?
so , ie asked nana whose wrong?
nana said actually no one wrong , cause both nv see each other den banged until .
den ie was like , den both apologise?
she say no she apolgise , the stupid cheena didnt.
LIKE wtf ?
den ie look at her , she was like super hot that kind la , giving one fcuking attitude
and telling her friends what happened .
wtf , ie started to boil la.

Its like , com la , did my cousin bang ON purpose , its like no one wrong .
and my cousin was SOOOO polite and well-mannered to apologise
she didnt and she still behave as tho my cousin did wrong .
wtf?
fcuking cheena ,
ie was like wahh!
den geo was like : we shouldnt down grade ourselves by talking to these cheena .
So true la , common la .
they dont even have that standard to stand a foot with us man .
fcuking cheena , stupid whore.
So , we decided to wait for them to approach us and we will dail 999 man!
let the police talk to these low class cheena.
who noes , they are illegal prositutes?
lol.

But , nana was hot too , can see that .
she was like slamming the plates on the table.
GOOD move girl , she slam u also slam .
That's the way .
hahhaa , and ie saw nana diao her.
NICE MOVE TOOOO ;D

anws , we eat till damn full la.
lol ,
so geo and ie decided to walk hm .
weiseng had no choice cause he cannurt pangseh us :p
and guess what , ie ended up walking for 4 hrs?!!
12:50-4:50am.
OMG !!!!
imagin man , seriously ...
NO 2nd time , rly no more , wah ..
my poor leg , suffered so much today .
weiseng , the mr nice guy was so nice to acc all the way to my door steps la.

geo reached her hus in 2 hrs time ,
den left me and weiseng ..
so we walked and walked ,
chatted alot too .. hahahas ,
its ok la , nort body tired but is leg tired.
lol , but , one time experience ..
NO 2ND TIMEEE >.<

lol!
thankkyouu my friend for acc me to my doorstep.
hehes.

Ok , ie think ive blogged enuff?
shall upload the piic now!



In the police station .


Bullied by nana and me! * evil smile.


bullied take 1.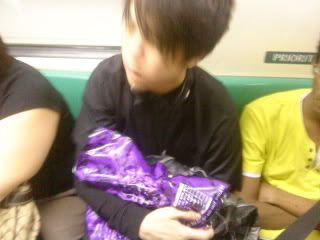 bullied take 2.


bullied take 3. ( sorry la my friend! =.- )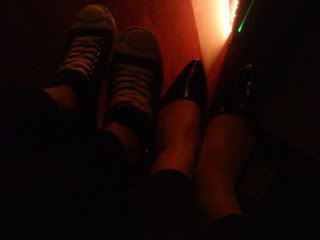 taken while waiting for the show to start , being LAME ie guess.


After movie :)


My beloved cousins !!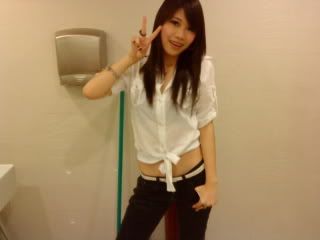 Twist peepos.



candid shots while waiting for the steamboat .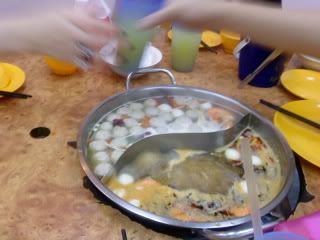 Yummmy :p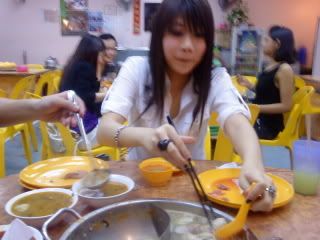 Look how greedy ie look .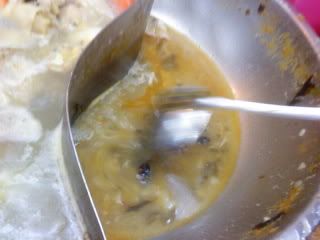 Our tomyam boiled until chaoda cause of the beehoon ?
lol .

Our pose to show how yummy it is .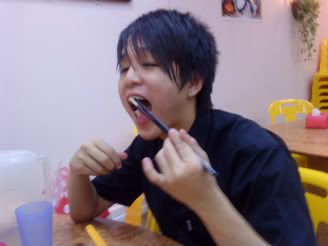 his pose.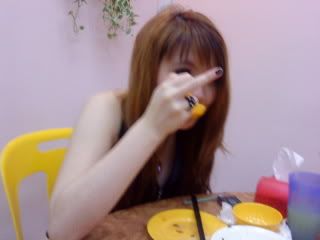 nana's pose ( errr .... she meant yummmmyy :p )


geo looking super cute here.


geo's pose.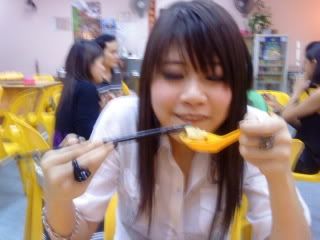 Myyyyy pose ;D
hehe.

Oh btw , ever wonder how to eat meatballs w/o
the niid to take out frm the steamboat one by one ,
den blowing it to let it cool down before
biting into the juicy meat ?
ie have this wonderful way.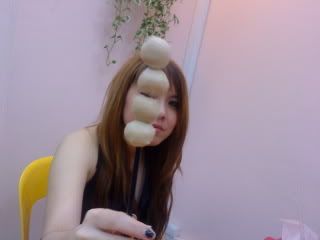 Yes , do this ...
easy , convient , fast :)


Nana say must take closer so u guys can see.
HOW thoughtful ..... Hahahahs ;D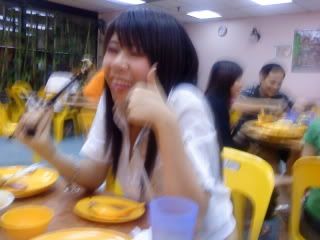 acting super random here.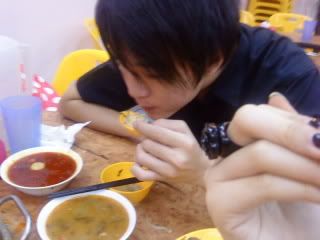 weiseng enjoying his wanton.
lol.


finally , ie cam-whored :)



we decided to get some drinks b4 starting our journey.


its rare to see georgina playing a fool , lol.
yes , she's actually playing with ice =.-


' I LOVE SINGAPORE ' hahahas.
crossed out weiseng face as he dun like his face in this pic .
too bad , ie like my face inside.
lol .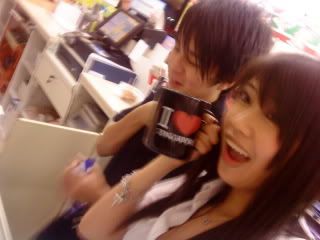 ie opened my mouth super wide here cans?!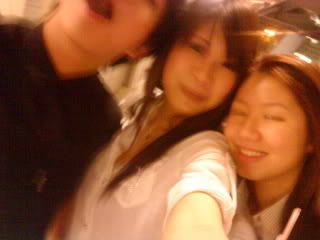 starting our journey , hahahahas.
weiseng was eating ice cream la.
cant take his face cause he tall ,
so changed position.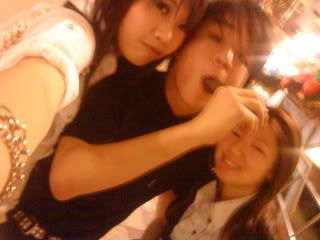 weiseng pose.... lol!
OKAY , our journey began!!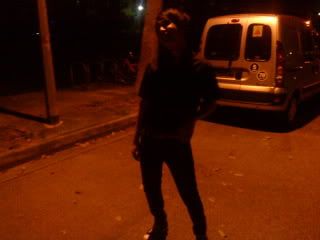 at this point of time its like alr 4.3oam+ ?!
he supposed to look tired la.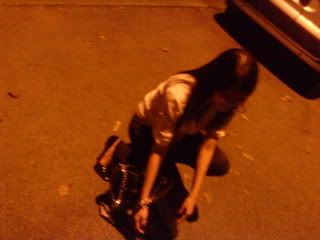 YESSSS , im tired!!!!!!!!
Hahahas , alrights.
thats all for today .
im fcuking going to sleeeeeep and rest my poor lil feet :(
GOOODNITTES and im nort going out for days!
cause , my lil feet deserve a goood long rest.
hahahahas.
stay tune (:

LOVES CAS ♥

ps : Thannkyouuu my friend ;D