hey peepo!
feeling rly down now ..
but ie wunt be writing here baa =.-

nbms , cheer up cas!

maybe things will be better this way ,
ie dunwans to shed another tear anymore.

so , anws ..
cause im rotting home today ,
ie went to make myself busy by bathing for mayko :)
hahahas ,
its been a long time since ie last bathed for her.

cause this stubborn girl doesnt allow the new maid to touch her.
so poor me , had to bath her today .
lol !

This is the pic of my love after her bath .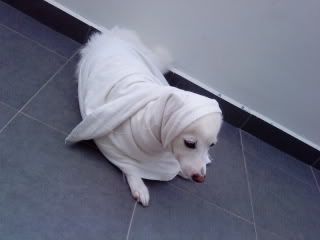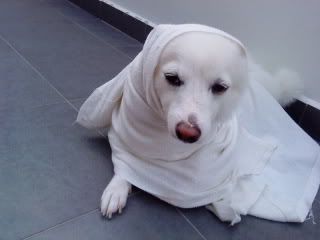 Is she tired or simply giving me that sian diao look ?
mayko's thought " wah .... lame , ie bath also must take meh? "
haha!

tmr going genting alr ,
guess im going to drink alot agains .
YES , cause ie realise that when im drunk ,
ie wunt feel a thing , numb .
yes , ie wanna go to lala land .
haha!!!

after genting , N lvl result .
PLEASE god , good result or u will rly take my life away.
haiis :(

And sooon , CHRISTMAS .
yes , im going to shop for some dress this year .
hahahahas!!

santa is coming to townn~
`can ie wish for a pill that can take away all my pains?!!
`can ie wish for $$$$ ??!
hahahas.

well , ie wish for...
`a better days ahead ;D
stay tune(:

LOVES CAS♥