Homed :)

didnt plan to go out today den dunnoe what time swee
called me ,
miss called me as ie was sleeping and didnt hear the fone ring.
Hahahas ,
so ..
until abt 12 ie think ?
ie ans-ed the fone ...
and she ask me if ie wan go out ...
so agreed .

Went back to sleep till abt 2?
cause ie was fcuking fcuking tired .
lol!
after that called swee agains ,
and decided to meet at 4 at amk at first .
after that , ie while slacking in my bed , ie was wondering whr to go ..
den ie remembered that northpoint new shopping center.
so ,
met swee at yishun instead .

anws , cam-whored at hm alil AGAIN.
standard one la.
hahahas ,
met swee at interchange ,
went to 925 eat laksa while swee ate chicken rice.
its been awhile since ie last went thr.
lol.
miss their laksa.

so after that ,
we went to some games stall ?
and swee told me melvin is going to find us.
so , we waited for this DA SHAO YE for like,
1 hr +
btw , he stays at yishun ok ?
but , we tot he at KL laas.
slacked at mos burger until he came :/
hahahas ,
wah ..
ahgong uh , u getting more and more piercings liaoo la!!

we folo swee to cut her hair , she wanted to cut bangs ...
end up she dun dare ,
so just trimmed her fringe.
LOL!
den folo-ed mel to eat agains!
went 925 again and eat .
this time round ie ate chicken rice.
still prefer my mum's chicken rice tho =.-
hahahas ,
OK , today eat alot , im becoming FATTT :(

After eating , there's no whr to go laa .
yishun is fcuking BORING .
so , went to chambers to play dota .
Ok , evil wicked swee .
TRASHED me and mel !!
ahhhs ,
feel like killing her laaa!
she say ' dun kill u '
next min she infront of me and killing me .
her hit is painful OKAYS?!
raaahhhh :(

After that , acc swee wait for bus.
den , mel and ie went back to 925 buy cigg .
suan bian , he went to find is friend yanling and jocelyn ie think ?
chatted and mel folo me to interchange to take bus home :)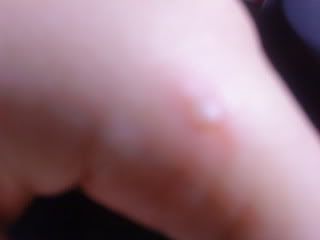 My finger bubble ..
anws , its recovering alr :)
Thanks to my strong white blood cells.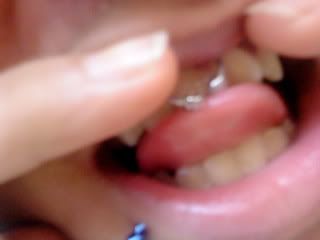 Ahgong piercings !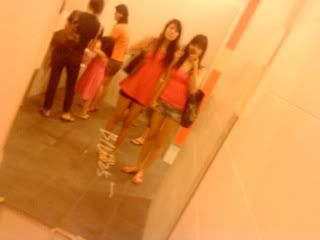 SWEE AND CAS :)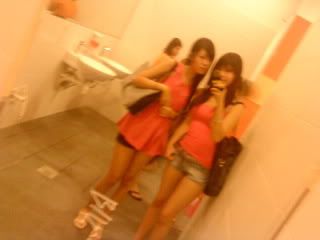 Swee and GAN !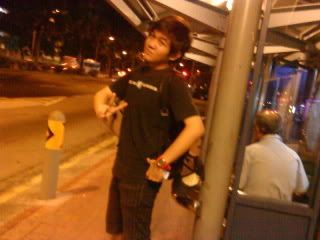 sibei act cute la~


swee and mel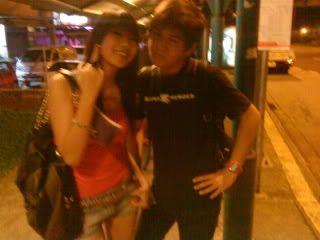 me and mel fooling ard near chambers.

actually still gt me and swee's pic , but both of us dun look nice at all .
so , ie decided not to post it up!



snappy of ahgong


ie do have an urge to pierce my eyebrow!
Hahahas :)

Ok , so im done .
tmr gonna send tarlem to airport .
she has complete her 4 years contract !
so , yups :)
gonna rest in early tmr .
goodnites readers!
stay tune :)

LOVES CAS ♥