just reach home nort long ago.
ate dinner when im alr so fcuking full .
but bo bian , forget ask maid dun cook dinner ...
so , must eat .
hahahas!

anws , went out with nana at 4pm in the end .
fall asleep while waiting for this idiot girl to wake up .
weiseng was suppose to meet us , but he very tired.
so , told him to take some rest first cause ltr he gt work ma .
ltr he faint uh .
lol .

went to bishan first to get her contact lens done.
everyone is saying that nana and ie look like sisters ,
do we?
hahahahahs.

so , went bugis as nana wanna get a heels ,
end up she gt the same red heels as me .
wanted for geo den
there's this lady approach us ,
asking if we wanna join their dunnoe what freelances modelling.
hmms :/
left down my no.
mum said if they ask for $$$ den dun , if nv den give it a try ;D
hahas!
well , walked ard bugis streets after that .
nana got a jeans and tube.
niiceee :D

after that , went to mac to slack as we was super tired plus
the heels im wearing is like super pain lahs....
got so many blisters on my foot now :(

ard 7pm+ , weiseng called .
told him to meet us at marina square .
went into nana's working place to slack agains.
den waited for weiseng to reach .

idiot , he take cab frm ubi AGAINS.
when he reach , we went to the food court to eat .
This idiot , say swear he will let me pay for my food ,
cause ie too lazy to go order my food so ask him help me.
den he SWEAR he will let me pay ...
end up , he idiot kuku , go pay agains >.<

But their laksa is NICEEEE :)
ate half way , den nana gt to go find her friends as they going out.

after eating shopped ard as this dodo wanted to get a hp pouch / string.
lol .
so , walked ard awhile and went to mac to rest uh .
cam-whored .
ehhee , until ard 10:30 like that den walk back to mrt .
wah , leg fcuking pain :(

so now , HOME SWEET HOME.
alrights ,
here's are today pic.

The pic in club sabai sabai is still in nana's cameraaaa .
rahhh!
nana , hurry send to me lahs~
idiot kuku .



cam-whored at home as ie was fcuking bored....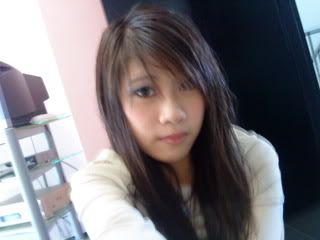 ie noe my hair is messy .
lol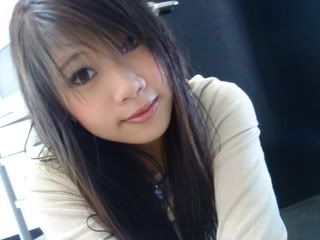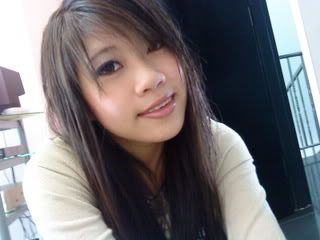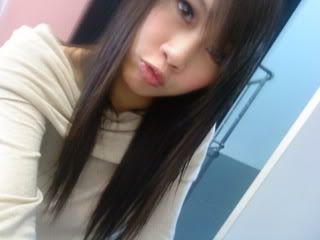 finally , tidy hair :)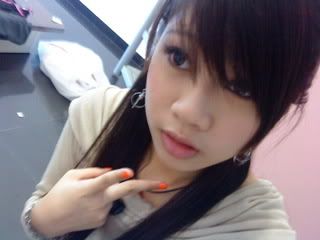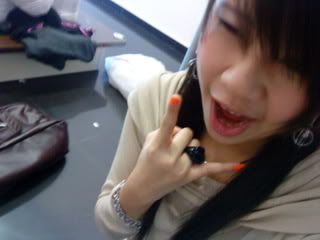 random post.
ie noe ie damn vain .... but im a girl what ;D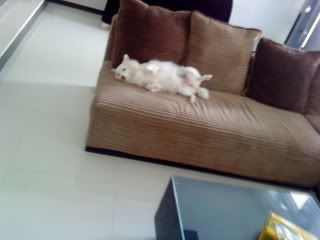 look at her , enjoying good life while the stray dogs outside are homeless .
she's like a princess in our house lahs.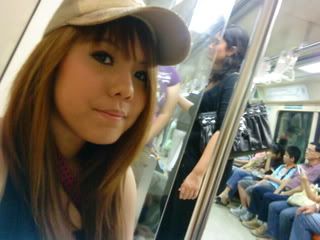 nana look fcuking chioo in this pic lahs.


georgina and meeee ♥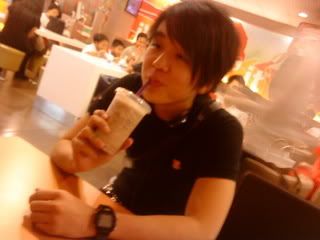 Dodo face :)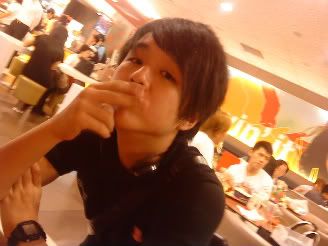 acting cool or acting cute ?
hmms :/

Lastly ,
the love ie have for georginaaaaa.


using weiseng's new hp take one :)

whr should we go for tmr's christmas eve ???!
ahhhs , why must sg be soooo small.
ie feel like going st james .
hehehehes :B
but shure damn pack tmr lahs .
shags ~
no whr to go ....

stay tune (:

LOVES CAS ♥

p/s : CHRISTMASSS IS COMINGGGG !