just shared with my best friend my heart .
and she said
' 2009 coming liao leh. have a new beginning start of th year? try to discard all th bad memories. '
and ie so agree .
lols .

realised , im still hanging onto my past .
but whatever , im not gonna blog anything here bahs .
it wunt do me any good.

so , woke up at 1pm .
looked at my clock and ie didnt noe that my clock spoilt ,
ie looked and it was alr 3pm .
ie had appointments with nana and weiseng at 3pm .
so when ie saw the time ,
ie was like , forget it . tell them ie overslept and go back to sleep bahs.
den when ie looked at my hp .
wooos , its 1pm =.-
hehe!
just on time.
so , called nana den slacked on my bed till 1:30 .
woke up and get changed.
den met them at amk at 3:30 like that uh .

so , went to far east as we were shopping for a birthday present.
shopped damn long uh ..
cause we have no idea what to buy den will match him uh .
end up , spotted one necklace .
felt nice , so bought it :)
Hope u like it man!!
ate at far east too but .. their wonton mee is ..
NOT NICE AT ALL .
lol ,
after that ..

nothing to do , so went to shaw hus and
watched the movie ' YES MAN ' ,
NICE NICE NICE , super funny lahs!
can laugh until fall down.
hahahhahas.

ratings : 9 / 10 .
oh , at shaw house , spotted a SUPER SUPER SUPER SUPER SUPER CUTE GUY.
its like , usually like ie said in my older post .
sg guys cant get my attention cause sg guys look aree ......
lol , but today .
A GUY caught my fcuking attention .
for a moment , ie stunned and stare.
he was so freaking cuteeee.
so so so freaking cute!!
and his name was jun jie .
ahhs! ie rly regret not asking him for his no.
he is so so so so so fcuking de cute!!!
ie gone crazy mans!
so ie go ard saying ..
JJ very cuteee .
lol

so , after movie went to dhoby ghaut to find shasha and her bf .
they were playing dunnoe what game in lan shop .
after awhile , mum called.
so went home.
dad brought us to eat dinner and now HOME SWEET HOME :)

Hahahas , tmr NEW YEAR COUNTDOWN!
woohoos ~
but wasted , shasha jio-ed us go st james .
Okay , its a biiigggggg temptation cause ie rly rly rly wanna goo st james :(
ie wannn goo!!!
ahhhs .
im going crazy over clubs.
but , tmr is ah gong birthday celebration , so cant go . sadded!
If nort ie shure go de lohs.
haiis.
nbms , ahgong's birthday more impt bahs .

sorry shasha , cant go st james tmr >.<

so , here are today's pic.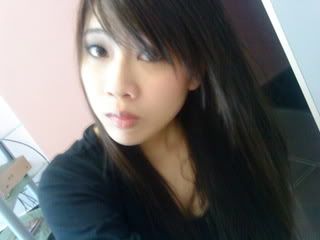 this pic doesnt look like me .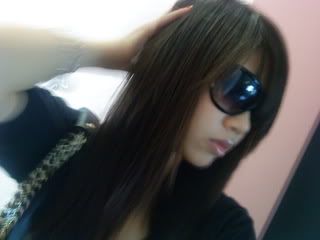 Hahahas , cam-whored is my hobby.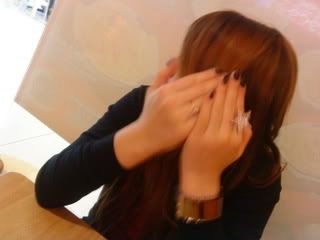 candid shot of my love.
Ok , an unglam pic of myself .


was fooling ard and ie tied two ponytail .
hehehehes !


nana idiot kuku , copy my style .
act one celebrity .
hahahs!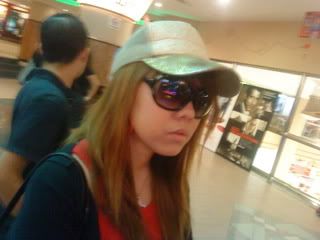 famous so must dao hor?


nana new glasses ,
oh btw .. the cutie jun jie was infront of us !!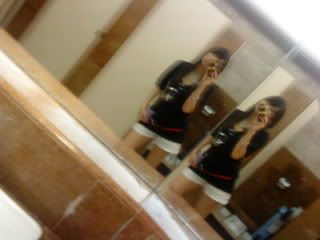 special effect ?
lol , oh.
something funny happened.
we went into the room cinema today.
hahaa , we were suppose to be in lido 4 and we went into lido 6/7?
lol , damn funny lahs.
nana and ie were on our way to the toilet , den ie see ..
eh why lido 4 at thr .
den , immd check our tix .
suppose to be lido 4 !
immd go back into the cinema , tell weiseng.
take our stuff and hurry to lido 4.
Hahahahs !

LAST pic of the day .
ME and my DARLING NANA !


Oh darling , ie love you.
hahahas!
okok , gotta go wash off my makeup den bath and SLEEEP.
goodnites peepos.
stay tune (:

LOVES CAS ♥

p/s : ie realise in the end , ie cant lie to myself that my heart is with you still :/