MERRYYYY CHRISTMASSSSS TO ALLLLLLL !!!!!!!
may u all have a blessed days ahead and yes ,
study hard as 2009 is coming babes / hunks.

just woke up nort long ago , super shuang uh .
reached home at 8:30am .

ytd , didnt went out with sisters during christmas eve :(
haiis , nbms .
next year we will have big party okays?!
so , went out with geo and shasha instead ,
called nana along but she idiot kuku , say tired .
wtf !!
how can tired on christmas eve .
wahlaos.

so , met up with geo at 9 at bishan and went to habourfront ;D
went to st james first to check out the current situation while waiting for shasha .
whoaaa , LONG QUEUE lahs .
ie was like ' what if queue liao , cant enter .... '
ard 11 shasha came .
so , when it was abt to be our turn ,
the infront of us one all kena check ic .
ie was like , shit .
they so strict!!
but , when its our turn , they took a look at us and say ' how many ? '
we replied and they let us in .
wooohooo~
so so shuang .

went in and put our stuff in the locker .
den , went out .
this time ... its like so pack lahs .
usually we get out drinks before dancing..
but this time ...
we squeeze thru to the tables and we actually climb on the tables .
omg~
what were we thinking , we wasnt even high yet .
hahahas , so danced on the table.

Ok , ie noe some ppl thinks that dance on the table are like bar hostress?
cause we are like giving some FREE ENTERTAINMENT to the guys below.
plus , all of use are wearing a mini black dress .
lol .
But , serious .
SEE NO TOUCH is my principle in clubs ;D
so , ie dun mind at all .
ie dare to dance on the table , ie noe those guys below are trying to get a peek inside .
which ie noe are pretty easy to .

But, on that day ..
seriously ie feel dance on the tables are much more safer den on the floor cause ,
its like super pack lahs .
if we shake our butts on the floor ...
imagine how many fcuking dirty hands will be ard us ,
how many guys will be using their dicks to rub against our butt !!
tell me ,
u rather dance on the table BUT all the guys are peeking at ur panties.
ORRR ,
u rather dance on the pack-ed FLOOR and let all the guys touch u like no mother fucking business?!
lol .

so , there this hot guy actually climb up on the table ,
usually if is those ugly guys ,
ie would just dance my own and ignore him.
but when ie turn ard ,
its A HOTTIE.
lol , quite handsome cans .
so , he introduced himself to us and we introduces ourself.
hahaha ,
gave real names.
ugly ti ko pek , we give fake names.
but hotties deserve our REAL name :)
hehe ,
and danced with him ..
dance awhile the bouncer shine a super bright light at him as guys are not suppose to
come up on the table .
they are super strict in this .
there's this guy who is high climb up on the table .
the bouncer also go get him down .
see ?!
the table is safer oka.

so , that cute hottie , ie forget whatever name he has ..
called us to go down and dance with him .
we gave that NONO face.
the next min he was dancing with 3 more girls .
omg , flirt !
lucky we didnt went down if nort we would have been his victims.
hahahas.

shasha met some guys too ,
cause they offered us drinks tho we reject but we chatted with them alil.
lol .
OVERALL , its super fun ytd :)

ie think ie was molested once but thats cause ie came down the table...
den when ie was walking away ,
ie felt someone touching my butt .
ie turn and saw no one.
wtf~
so that bastard gt away .

anws , went to dragonfly and dunnoe which club.
all nort nice one lahs .
ie prefer powerhouse :)
at the end of the day ,
went back to the locker at ard 4:45am and shasha found that her black purse lost .
we went searching for it ...
talked to the bouncer and everything .
shags~
what a bad day to end uh :(
in the end also cant find..
alot of guys who shasha met in the club helped shasha .
damn nice of them uh .

Oh , did we mentioned ?
we saw ie forget xiao yan or xiao wei lahs .
lol ,
cause she's a 'he' SO we actually glind on her lahs.
fun fun :)

after that walked back to vivo and slacked at the mac.
while walking back a grp of small ahbengs came to ask for our no.
so ,

shasha : im in a bad mood right now cause i just lost my wallet !
cas : ehh ... ie gt bf de ( fake on but is a good excuse to use )
geo : what to say ?
guy : ok so , u bad mood , u gt bf ie wont force , den what abt her ? ( refering to geo )
geo ignored him lahs.
me : she doesnt wan to give sorry .
guy : help me lahs.
me : whats makes u think ie will help u instead of my cousin .
guy : but she like never talk one lehs ...
me : obviously , she isnt intertested and if she isnt interested in u , will she give u her no. ??
guy : oka loh ... den nbms
me : sorry ah , bye.

super pestering .
so , slacked at vivo mac till ard 6:30 when weiseng finish work alr .
so , told him we are going to eat breakfast ..
met him at dobhy ghaut ..
and we went to serangooon prata house for breakfast .
finally ie smart .
lol , he wan take out his wallet pay ,
ie quickly hide his wallet den pay for the food .
smart right :)
lol .
so , after that , geo cabbed home.
shasha take another bus.
weiseng and me took 136 to amk .
slept in the bus , was super duper tired alr.
ie cant believe ie made it this long.
like after dancing frm 11:30 - 4:45am .
wahhh .
leg all cannurt take it lahs and im wearing a 3-4 inch shoe ok ?!
reached home ard 8:30am .
bathed and hurry went to sleep.
HAHAHA ,
but nicee day today ;D
here are today's pic :)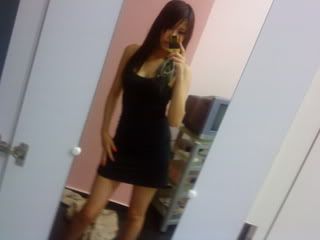 my mini black dress :)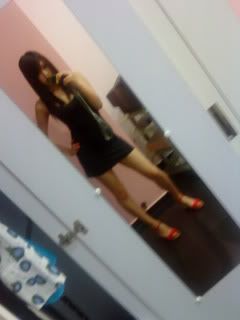 My dress with my heels :)
hehes.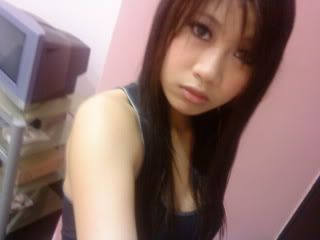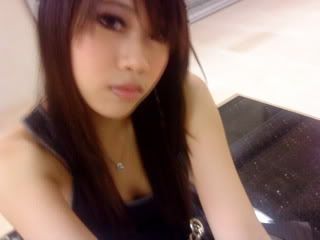 while waiting for geo at bishan mrt .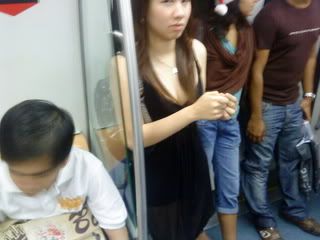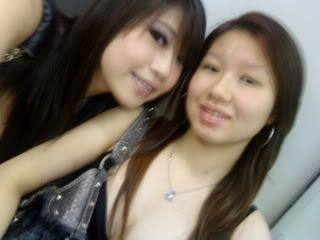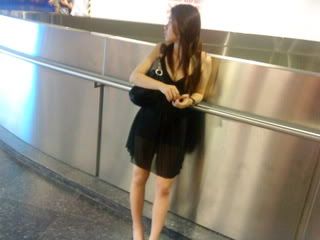 candid shot.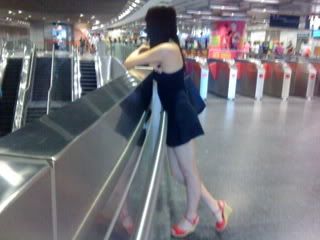 she candid shot me back.

Now , in the POWERHOUSEEE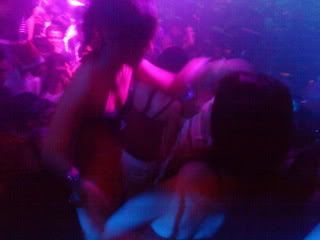 we dancing one the tables , woooohooo~


shasha and geooooo .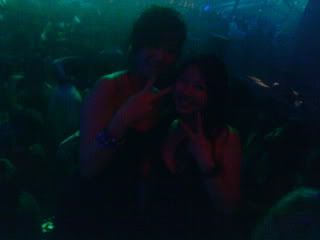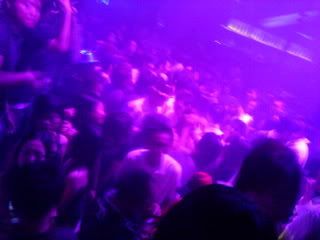 look at the crowd !
if we dance on the floor we gt molested by WHO also dunnoe lahs.


My crazy wild girls.


me and shasha :)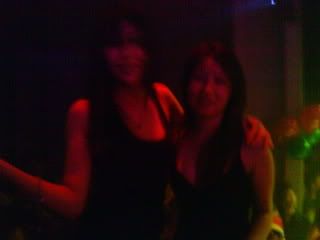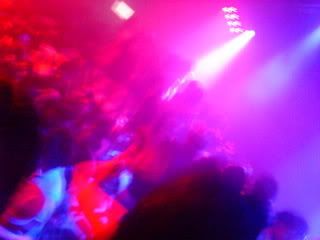 another grps of girls dancing at another table.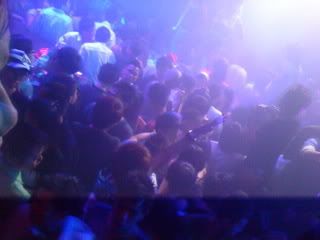 once again , the crowds.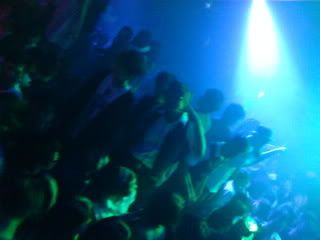 xiao yan / wei at the boys table :)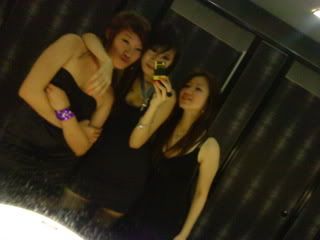 the three hotties ;D


geo , cas and SHASHA :)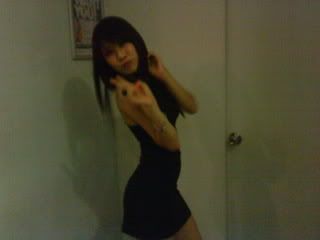 i have no idea why ie posed like that!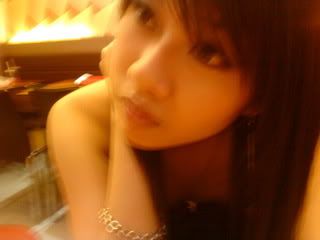 slacking at mac .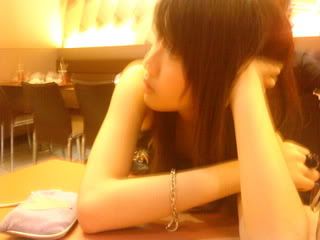 so , restless.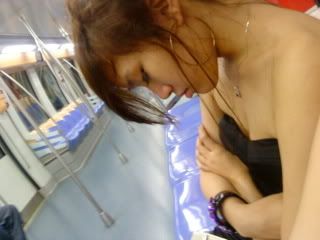 see how tired we were.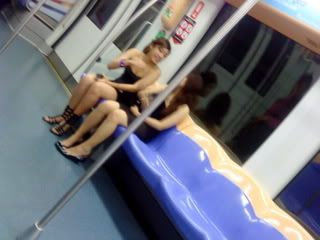 me and weiseng was sitting at another end .
so , this two girls were laughing like no ppl business ,
took a shot :)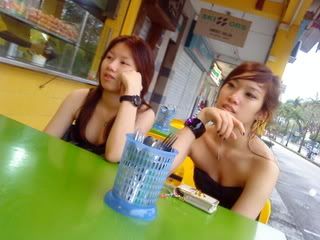 at prata houseee :)
ENDDD OF THE DAY .
okays , ie gonna go eat my rojak now.
tmr maybe meeting weiseng if he no funeral to attend to bahs .

stay tune (:

LOVES CAS ♥

p/s : MERRY CHRISTMAS TO ALL !