Hahahahs , homed at ard 12?

anws , didnt attend P.E today as all the teachers went to old folks home.
And , decided to meet my beloved ..
its like open sch alr , no time to meet them at all lahs.

Rushed home at 2:30 , bath and prepare and by 3:15 im rdy to leave.
Fast?
Hahahahs!
met up with nana at amk .
she's late =.0
aiiya , forever the lah.
eeks.

So , yeah .. folo-ed this girl to bishan to collect her contact lens den window shopping ard thr for awhile .
went into ice lemon tee shop and we were looking at the qi pao.
so , ie wanted to try a black piece ..
the lady said there's only L and XL =.=
So ie pick another piece ..
again L and XL.
Nana , when to pick a piece ..
again only L and XL.
so ie was like .. " this place like only for fat ppl go in lahs. "
LOL.
till abt 5:30 , headed off to town .
its been soo freaking long since ie step into town .
hahahas,

I miss town!
and ie cant wait to watch bride wars , Love matters and Wedding game.
Georgina , Party world sooooon babe .
wooohOos~
Hahahas!

So anws , met nana's friend yiqi and geo thr.
lol .
Her friend is super friendly :D

shopped ard , nana and yiqi were busy shopping .
so , me and geo decided to go get our eyebrows trimmed.
hahahas :)
head off to wisma .

Oh , saw kelvin on the way .
lol , ie was wearing my sunglass so ie didnt saw him at first .
den ie heard someone voice that sounded so familiar.
den saw him.
Hahahas ,

BLAH BLAH BLAH
BLAH BLAH BLAH (shopping...... )

Ok , finally dinner :)
head off to bugis for steamboat .
hahahahas , ate like super alot lahs .
yummmmmmyyyy =p

After that HOME SWEEET HOME ♥

so , here are today's pic.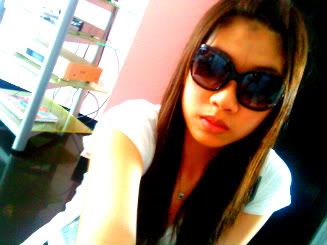 fringe clip up .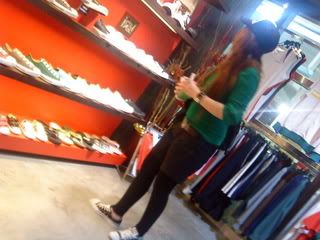 Nana's dressing is super jap today lahs.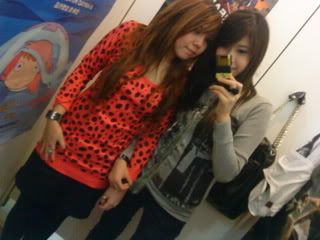 window shopping ;D
ie love shopping with this shopping queeen :)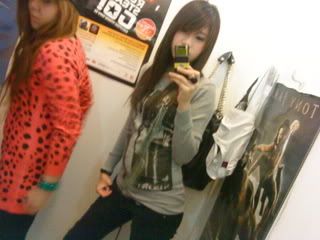 Hahahas , a top ie like.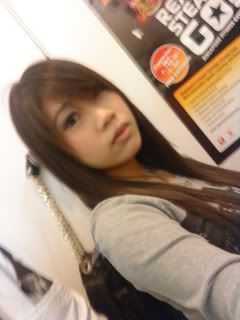 My face seems so unhappy here.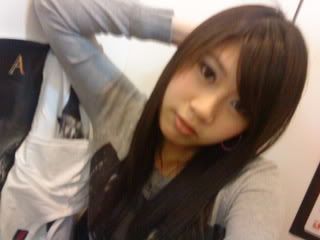 Randooom , while waiting for this shopping queen to finish changing.
After that, we went mini toons to ' shop '.
Lol.
ended up playing with the cute stuff over thr.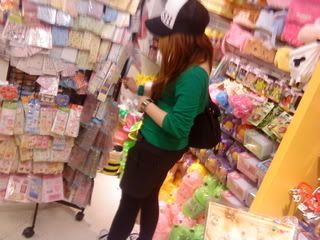 candid shot her.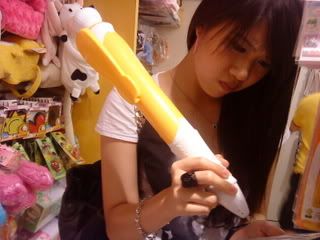 Writing :)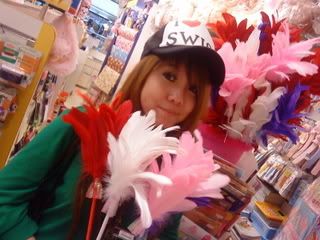 Nana look super cute here right?


My eyes was super pain ...
look !
Hope ie wunt get sore eye on CNY >.<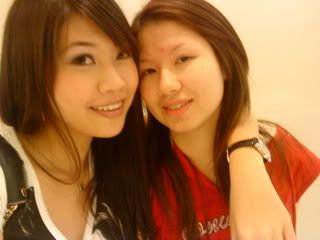 After trimming my eye brow , the make up artist skill is excellent man!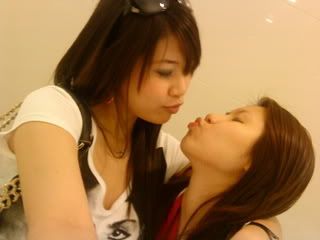 Not forgetting , our kissy trademark :)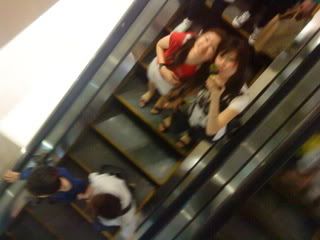 I love this girl man!

Dinner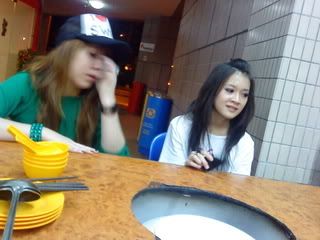 wanted to candid shot them , but nana move.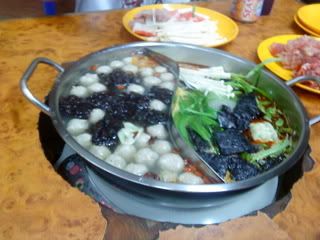 Looooking goooood :D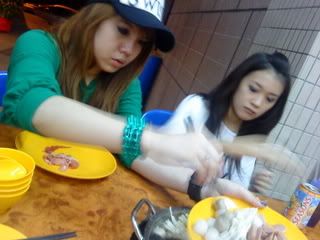 Look at this greedy girl , hahahs.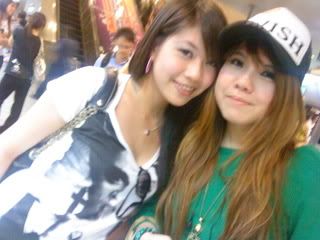 I love you nana !
Remember to buy a present for me at AUS :)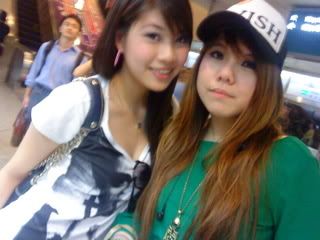 So , anws .
ie was just thinking abt CNY .
cause during CNY , im going to one of my auntie thr to bai nian ..
and she stays at kaming block !
its like SAME block only different lvls.
aaarrrggh .
ie cant believe ie will be stepping thr only thing is that this time ,
im going to 4th floor not 8th floor.
haiis ,

what if saw until him ..
what if the moment the lift open , he and his gf is inside ..?!
what if ...
haiis!
so many what if !!
ie cant believe it man .
darn it~

somehow , ie rly dont wish to step into that block ever agains , haiiiis ... :(
somehow , ie feel scare that the day of me stepping into that block is so near .
can ie not go bai nian ? can ie choose to stay home that day ?
I'm scare , idk why .
Cause , there is simply no reason for me to be ..
But ... im scare.

stay tune .

LOVES CAS ♥

p/s : My heart skipped a beat when ie saw u online.