Home awhile ago .
hahahahs ,
my stomach isnt feeling well today =.-
guess ie ate some wrong food.

anws , was disappointed in myself cause ie fell asleep in class today .
ARRRGHHH . ie couldnt control at all ...
ie just felt so so tired and all ie wanted to do was to rest my head on the table.
ie MUST stay awakee!!

Anws ,
tmr starting tution >.<
its been so long since ie last had tution .
when ie was in pri 4?
lol .
Now , after sooo many years , im actually going to start tutioning once again .
Oh boy .
idk why , im kinda nervous ?
Hahahahas ;D

and ie recieved my b'day present frm my ladies.
elain , shiling , swee and chiaaa :)
ie kept asking them what is it .. they keep dunwans tell me.
LOL.
so nice cans de bag and the shirt :)
ie wanted to blog just now BUT bro and his gf locked themselves inside the rooom.
lol .
so , ie was suppose to go study or what .
But somehow ,the moment my hand caught hold of my storybook ' twilight ' .
ie immdly became engross in it .

lost track of the time until my bro came out of the room .
lol .
im going to finish soon and gonna start on ' new moon ' pretty soon .
hahahahs!

anws , Ladies .
Thaaaaankkyyyoooooooooooou ♥
ie love it so much lahs.
hahahas!
kisses to u all !

Oh , took some pic.


My present ♥


hahaha , its big inside lahs :)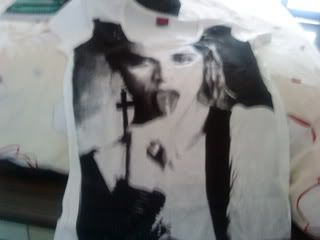 Thanks so much dearest !!!

haha , and geo .
ie remember to wear it lahs !
ie wunt forget de oka :)

hahahas , enjoying my chocolateee now.
weeets !
hahahs yummy :p
alrights , stay tune (:

LOVES CAS ♥

p/s : thaaannkyou ladies !