Home not long ago ...

met up with my darliing siow , sorry lahs .
latee >.<
hahahahas!
Oh , ie thought we were going to town , so dress nice nice ..
END UP , found out that we are only going to shop ard amk .
idiot!

Now , im forcing her to go watch movie with me.
she kuku , nv watch movie with me one .
But , one dayy ie will get to watch movie with herrr .
hahahas ,
tmr tot wanted to go out , cause chia say she wan go shopping .
but somehow , ie feel like studying also .
so dunnoe if wan ask chia out not .
raaahs ~

went to sheryl house and slacked at thr until ard 7:30 den went home.
her sister super funny , keep fart .
den sheryl scolded her.

So , anws .. while walking to sheryl house , ie decided to go buy bubbletea first .
so , we saw 2 cats.
one lying on the car .. another one was on the floor .
and SOMEHOW , sheryl became a storyteller ..
ie rly didnt noe my friend can tell story =.-

sheryl : the car lying on the car must be female ... den she shy ..
th black cat must a female cos there is an another cat below. then i think they had already fucked finish. so th black cat shy went up to th car and sit.

so ie was like ,

cas : what storyteller is this , listen to MY story . The black cat is sun-tanning .. den the male cat saw her .. den * whistle *
sheryl : cat how to whistle !
cas : cat whistle lahs .. * meooww ooww * cat languague .. soo , the male cat feel the black cat very pretty .
But the black cat dunwans care the male cat cause she's busy sun-tanning .
so , the male cat is waiting below the car ..
Then the later version will be the cat sun tan finish alr , saw the male cat still waiting ..
she was like so touch that the male cat waited for her and decided to have sex with him .
THE END.

hahahahs , my story nicer RIIIIGHT?!
and sheryl have alot of pattern man .
like we walked to the bubble tea stall and suddenly she start breathing very loudly for nothing.
=.-
pattern alot.
and NOW , she's being lame on msn agains.

Sheryl ♥ says:
loser
casandra ♥ Unbelieveableeeee says:
loser back to u ... u LOSER.
casandra ♥ Unbelieveableeeee says:
hahahas
Sheryl ♥ says:
loser front to you mans you sore lsoer
Sheryl ♥ says:
*loser
casandra ♥ Unbelieveableeeee says:
loser side to u mans.
Sheryl ♥ says:
loser side to side to you mans
casandra ♥ Unbelieveableeeee says:
loser upside down mans

LOL.
lame?
ie agreee ;D
cant wait to go out with this babe agains.

so , here are today pic :)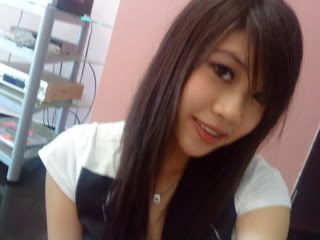 Oh , this top is the ladies bought me as on my b'day .
decided to wear it , NICE right?!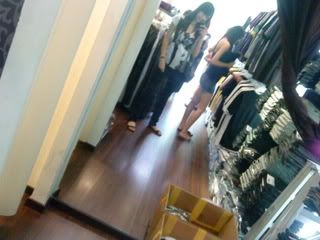 sheryl busy shopping lahs.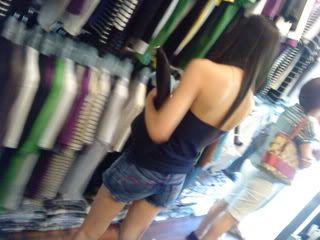 sheryl gt a nice back right?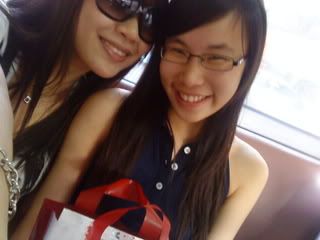 sheryl look damn sweet right ;D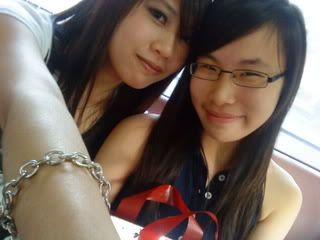 sisterly from sec 1 till now ♥
never ending lovee !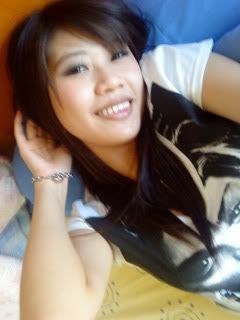 random taking .. Hahaha ,
and ie was stratching my head at that moment uh .


how did she remain so slim >.<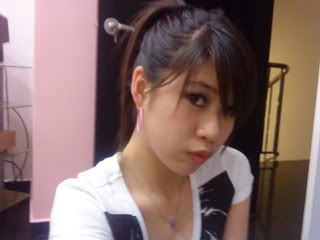 stay tune (:

LOVES CAS♥