Homeeed :)
hehehes , just finish watching 'xing guan da dao'
super nice lahs their voice.

So , anws ..
today gotta blog abt ytd and today ?
ytd didnt went to anywhr ...
just to wampor as bro wan to have a hair cut den off to auntie's hus for ahgong's birthday .
Hahahahas ,
super funny ytd !
but ie will let the pics do the talking yeahs?!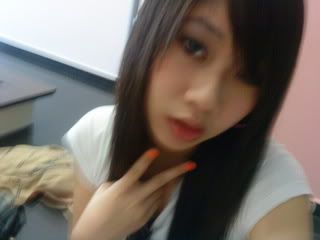 cam-whored !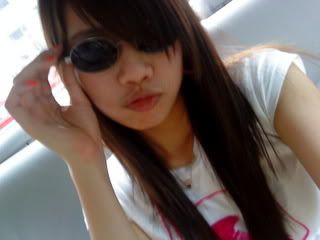 slacking in dad's car while bro's cutting his hair.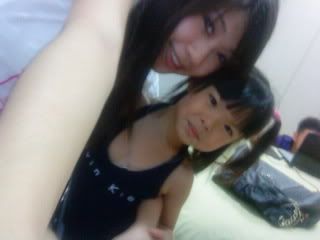 me and annabell!
hahahas :)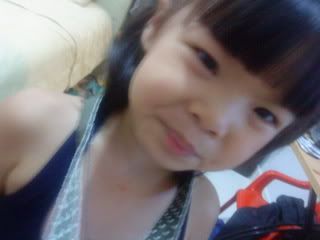 cute nort !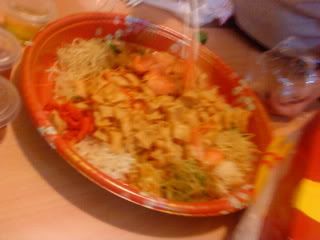 Of course a NEW YEAR can never miss out ' lao yu seng'
Hahahahas , ie dun like the taste however mum always force me to take a bite >.<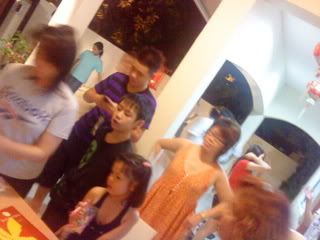 my family :)
btw , my mum doesnt wear those flowery dress oka.
she almost faint in the toilet , so she changed to my auntie dress as her dress was wet with cold sweat .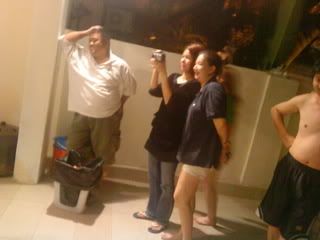 Nana's mum taking video of this special 2009 celebration :)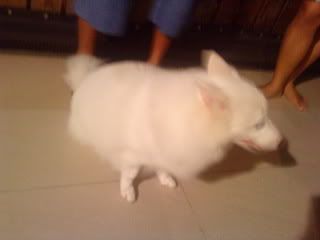 Happy 2009 maykooo !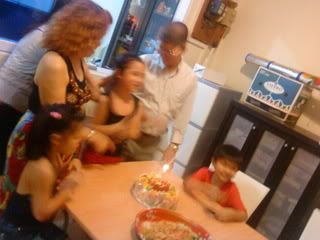 ahgong's birthday cake :)
Happy birthday grandpaa!
I LOVEE YOU <3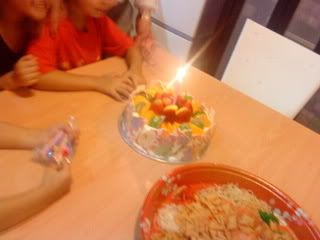 cutting cakeee :)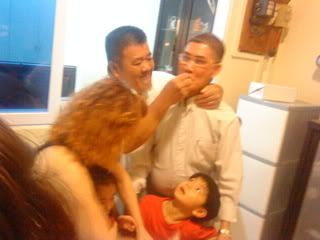 ah piao uncle feeding a grape into ahgong's mouth .


den FORCING them to kiss !!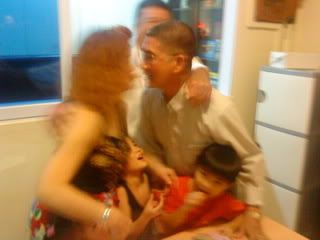 hahahahas , SO CUTEEE and FUNNYYY .
whole family was laughing lahs!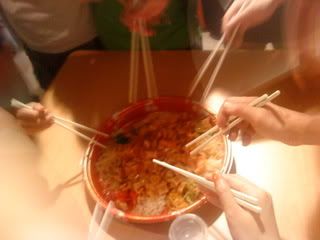 after cutting cake .. everyone get rdy their ' weapon' ( chopsticks ).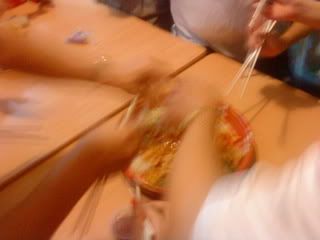 1,2,3 STARTTTTT !! ahahahahhas
the noodles was flying man .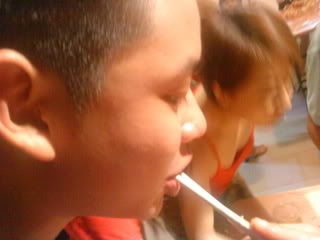 look , enjoying our 'lao yu seng'
hahahas.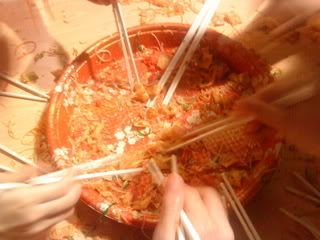 The left over :)
Had fun mans tho ie think if at st james will be more fun .
hahahas .
geo say CNY go st james?
SO coool right.
hehehes!

Oka , so for today .
gt woken up by mummy at 3:30 ?
went to change and get rdy .
hahahas , just nice bro came home frm work .
so , waited for him to get changed to .
den off we went to FAR EAST :)
dad wanna shop for CNY , so we walked ard .
and ie got myself a cap.
weets ~
dunnoe why , nowadays love wearing caps out.
hahaha .
spent the whole day at far east den home sweet home :)
here are today pics !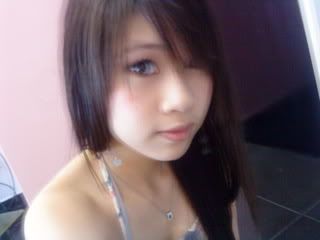 cam-whored agains :)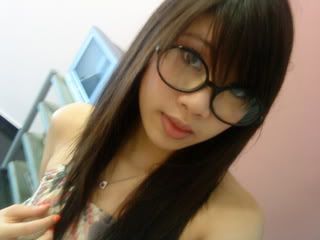 its been awhile since ie wore this nerdy specs hor?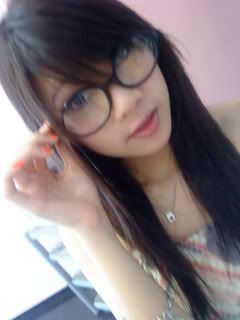 I'm innocent :)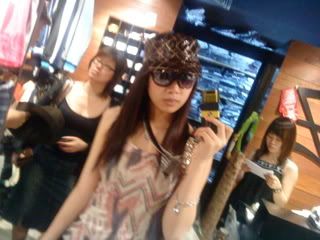 Trying on caps.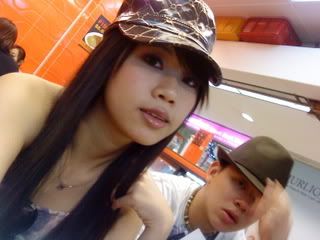 hahahs.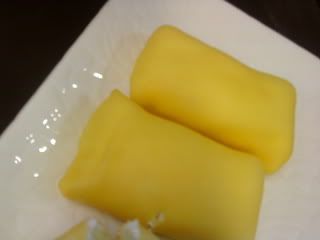 Yummmy durian pancakes !!!
Looking goood.


& Tasting goooooooooooooood ;D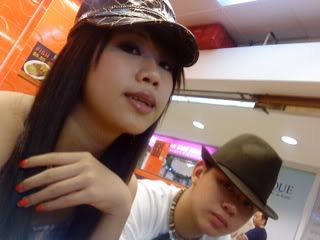 wanted to take bro but somehow , ie got involve.
Bro looks COOL here .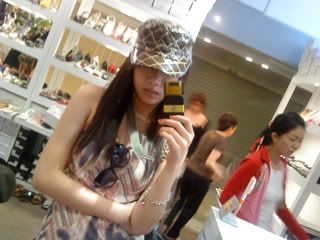 looking at the menu and bro candid shot me >.<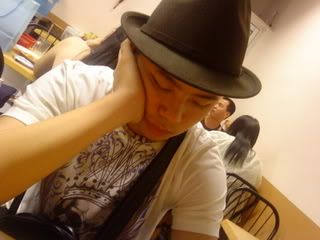 bro slept at 4am last nite , woke up at 5am . off to work .
and thus fall alseep LIKE THIS :)
ahahhahas!

Okays , thats all for today .
tmr is FIRST day OF SCH .
skipping morning assem with the ladies :)
cause ie dun think ie will be interested in hearing the principle talk.
lol .
so yeah .
gotta go pack my bag and everything .
first day of sch and hopefully .
everything turns out right :)

Sleep early peoples and those who no more schooling .
GOOD LOH.
lol .
oka , stay tune (:

LOVES CAS ♥

p/s : Friend are more lasting den relationships , agree?