You will never forget your first love.


That's what makes it so special.
You love so hard, so deeply, and so intensely
because you don't know any different.
It's the best until it is over.
Then you hurt like you've never been hurt before.

Eventually you love again, but you love differently.
You will love more carefully, more cautiously.
Just know that there is so much more love waiting for you,
but there will always only be one that truely stays in ur heart.
That's him.

Homeeed !

GUESS WHAT , not only ie went to chong pang today ,
ie was even under his block lahs.

cause there was no parking space at yishun ..
super crowded , so ..
dad decided to park at kaming's block .
In the car , ie was super anxious .
so afraid to see him .
ltr , mum complain her stomach pain , so dad told her to go up to our auntie hus .
lol ,
when ie saw the lift coming down ..
my heart beat increases ..

so , while waiting for mum to finish her business , ie looked out at the window ..
unwillingly to look away ..
ie just cant stop looking down ,
looking at every guy walking into the block or out of the block .
somehow , ie was hoping ..
maybe ie can see him walking back home / going out ..
hmmms :/
was quite disappointed that ie didnt see him but also relief.
idk ...
ie wan and dunwans to see him ..

The feeling stepping into this block is rly .. painful .
Thats the oly word to describe it :(

thinking thru so many things ,
while we walk to chong pang ,
ie told my mum ..
' last time kaming and me everytime walk here go eat de '
' last time .... last time ..... last time ...... '
so many last time , ie realise ... all these are alr the past .
Haiis D:
walking ard yishun , makes me so uneasy ..
my eyes never seems to rest ,
im so busy looking ard ...
gosh~ why is this affecting me so much .
darn !

im suppose to have move on alr ,
for god sake , its alr a month .
damn it!

whatever lah!

so , yeahh .
after shopping , ate roti prata .
den home sweet home :)

here are today's pic !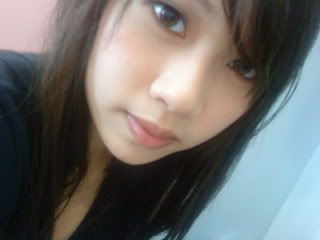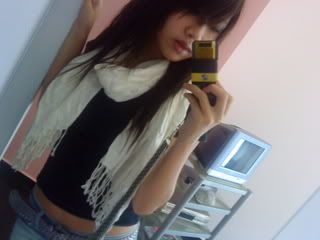 cam-whored , as usual .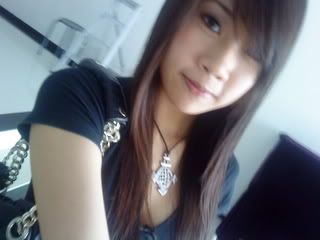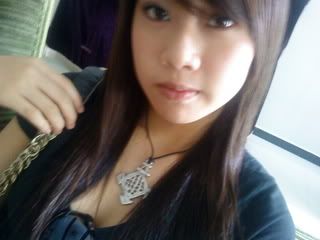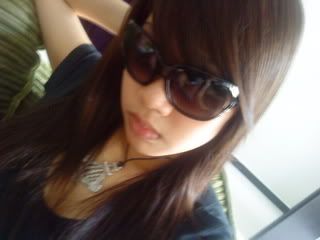 was ie crazy to try look at the sun ?!
hahahahs.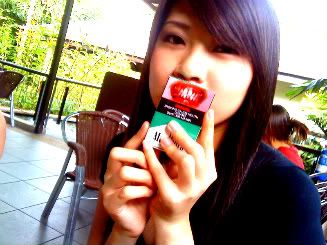 This is the reason why we should not smoke :)


My dog hugging me , hahahahs .
damn cute lahs.


Yes darling , ie noe u love me.

Before going to chong pang , ie decided to tie my hair.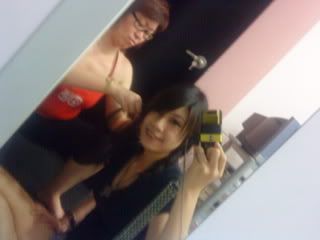 Mum helping me :)


Hahahas!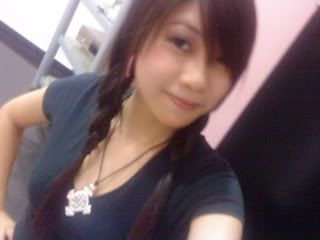 geo say ie shuld go sch this way .
LOL.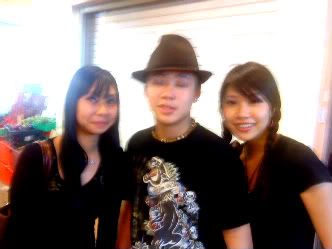 bro's gf , bro and me :D
bro,can u for once OPEN ur eyes !


shopping for new year stuff.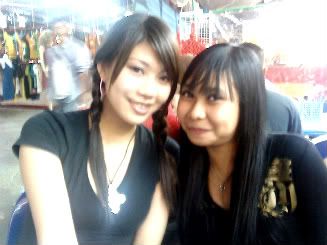 Bro's gf , fidah and me :)

Thats all .
tmr is reunion dinner , steambooaaat :)
hehehes ,
Happy CNY all !

stay tune (:

LOVES CAS ♥

p/s : Tho , u are not in my life anymore .. but the images of u in my heart is still killing me.

p/s : CLICK on the ads people , BIGGGG thanks to all ♥