People who love you


people who you love back,
people that will always be there for you
through the good times and the bad.
they make you happy when you are sad
they are angels that have yet to earn their wings
they are your dearest friends.

Sch as usual , got a super big bee in sch hall today !
scared me half to death as it kept flying ard our side.
its like SUPER big lahs .

F.Y.I , out of everything in the world , ie fear insects the most >.<

LOL , after sch .. we rushed to sakura for lunch :D
Hahahahas , celebration for sheryl .
ie suppose our plan is consider a success ?
hahahas ,

Firstly , gary told sheryl he wont be joining us for lunch , he wan to go home.
so , my job was to make sheryl feel super upset and hurt .
heh!
ie kept on saying : how can gary like that ? its ur birthday leh !
blah blah blah , swee also pei he help make sheryl .
until sheryl sounded like she was abt to cry .
at that very same time while we was busying making sheryl sad ..
gary went to shop for a cake and stuffs .

Hahahas ,
so .. we enjoy our lunch .
eat eat eat :)
super shuang uh!
den ard 2+ , garyl told me to go to the stadium to meet him first , so ..
lied that ie was having stomache and met gary at the stadium ..

OoOohh , saw the present gary bought for sheryl ..
super nice , matches sheryl.
sweet .
hahahahas , and before we prepare ..
we saw the ladies walking in.
immd run and hide but let them saw alr .
sian half =.-
we wanted to give her a big surprise after making her sad de loh .

so , in the end .
we light the candle and cut cake.
hahahahs ,
but hope u enjoy ur birthday lah idiot <3

played truth or dare .. SUPER funny!
Hahahaas !

ie will post the pic up :)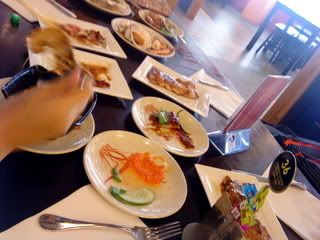 we can eat man !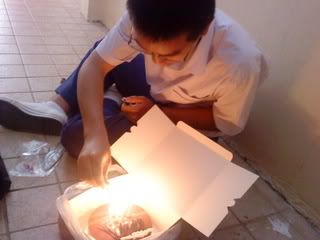 look at gary busy preparing the cake , sheryl see nort?!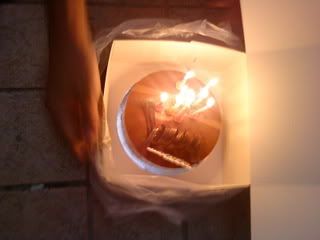 ie noe ie put the candles until very ugly ...
very jing zhang at that moment cans .
LOL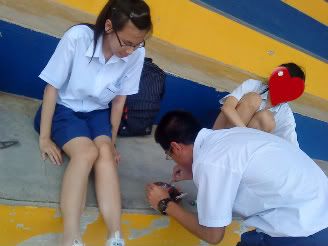 so sweet right ??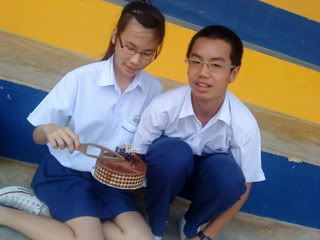 gary face nort prepare !!!
But its super sweeet loh !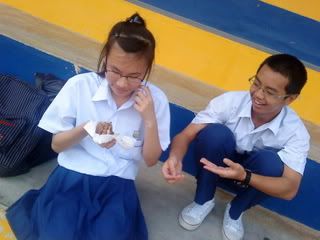 it was suppose to be gary feeding sheryl , but sheryl go snatch the cake =.-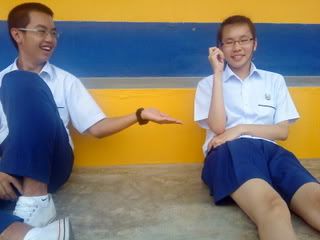 Gary asking for sheryl hands .
they are the couple of the day :)


2 ppl act one shy only .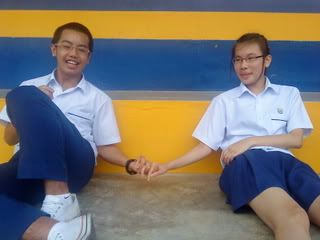 candid shots of them.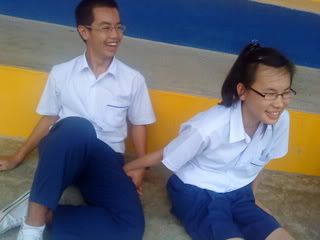 see the kuku sheryl giving that fake shy loook :p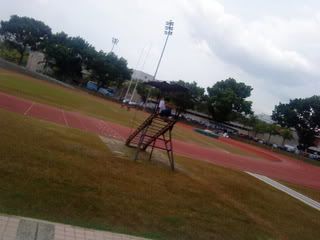 The DARE , sheryl had to go thr and shout ' I LOVE YOU GARY WONG '
but she dun dare , so she ask gary help her ..
Hahahahas !
damn fun lah ;D

Ok , ie niid to rush to change ,
beloved geo just ask me out .
CIAO ~

stay tune :)

LOVES CAS ♥

P/S : HAPPY BIRTHDAY SHERYL , I LOVE YOU MORE DEN GARY !! :P
HEHEHEHEHE :B

( ie was force to del the video ) * sobs!

Next birthday , sweeyuwen ♥