There is only one way to happiness,
and that is cease worrying about the things
which are beyond the power of our will.
Firstly , ie wanna thanks you for this wonderful cake.
You noe who u are , thanks my friend .
HAPPY VALENTINE TO YOU ;D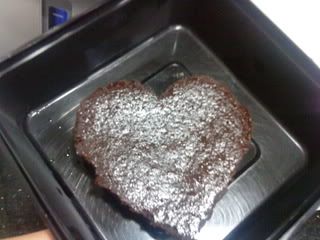 i realise that my life have been great recently ,
no worries , no saddness , just happiness .
somehow , ie enjoy being single ;D
hahahas !
However , ie super envy those girls with holding / carrying roses , ballons , bears.
lol , its like everywhr ..
all the girls carrying a bear or rose.
make me quite jealous >.<
but still ie reminded myself the advantages of being single .
and YES , single still the best.
Tho , having a guy to love , care and pamper u is a wonderful feeling ...
But , usually it ends with heartache which ie dont even want to go thru it anymore again.
sometimes, once hurt .. it wont ever recover bahs .
No matter what , the scar is alr thr..
and once in awhile , it still hurts when think of it.
oh wells ~
so , afternoon headed to bugis with
swee , chia , qinghai , steven.
had steamboat , kaijie and raymond came to find us .
delicious ~
after that , raymond went off with his girlf.
and we decided to have some drinking session .
went to mandai road thr , near chong pang ..
and went to some nameless pub ?
Hahahahas ,
ordered 2 jug of martell mix with green tea .
and they mix so much green tea but super less martell =.-
before drinking , we were like .. wah ltr who or who drunk how?
must cab him/her back ...
But after we drank the drink ,
No one

can even get drunk drinking it lahs .
its like , drinking a glass of green tea ?!!
LOL.
DRINK DRANK DRUNK .
SING SANG SUNG.
hahahahas ,
and ltr played poool .
TEAM ONE ; kaijie and myself ;D
TEAM TWO ; qing hai and chiaa ;D
TEAM THREE ; steven and swee ;D
we won qing hai and chia ..
but lost to swee and steven .
kukus !
But , we enjoyed ourselves man .
tho the drinks

sucks

-.-
lol.
played till coming 1 .
and cabbed hooome ;D
wonderful valentine ie must say ♥
But , no more going into that pub for drinking session lah !
sooo , waste of money .
next time , lets go boat quay ??
;D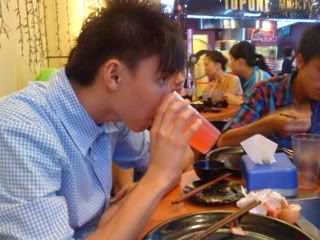 steaaamboat .
miss chia .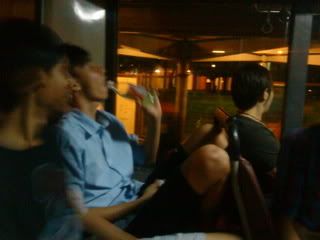 in the bus , on the way to mandai .
Drinking session.
Pool session ;D
steven
Mr kaijie.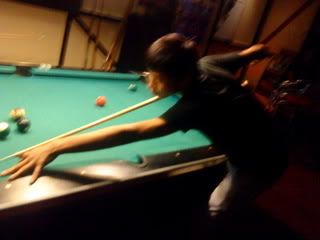 QINGHAII!
sweeeetheart ♥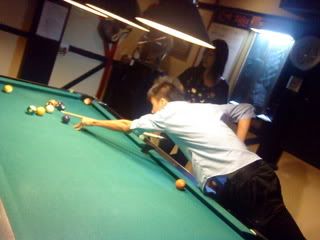 cute chiachiaa ;D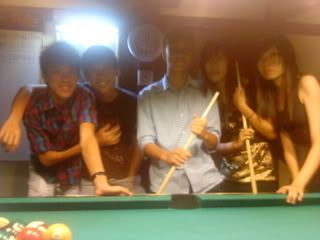 ie took this shot .
One uncle took this shot .
Obviously ,im a better photographer ;D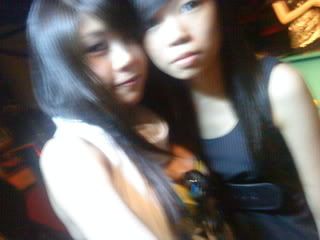 super blur , idk why .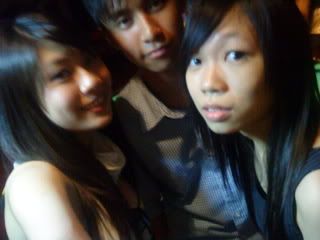 cas , steven and chiaaa :)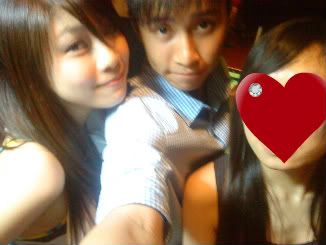 cas , steven and chia agains :)
spent alot today ,
but its all worth it ;D
Ok , gotta go bath now .
the back of my gum hurts ,
am ie growing wisdom tooth ?
ie hope not :/
stay tune (:
LOVES CAS ♥
P / S : who says we need a partner on valentines ? all we need is FRIENDS