Ytd reached home at ard 12:30am , tired .
caught the show ' PUSH ' , nort that bad uh .
but ending kinda sucks?
hahahahas ,

rating : 6 / 10

so anws , DE was quite fun .
FIRSTLY , in the morning , went to NYP for some talks .
quite interesting , its abt the first impression to people when we go for interviews for job in future.
quite a useful talk , HOWEVER , we decided to run after that .
cause we wanted to go home early to have more time to prepare for our DE :)
so , cabbed home .
and yeah , changed and everything ...
den cabbed back to sch .

called chia and told her she could leave her house alr ,
but she kept saying she just need 2 mins to reach sch .
so ie INSIST she leave her house .
lol ,
in the end , her 2 mins is ard coming 10 mins ?
but swee and sheryl was even later.
Hahahahas .
but we managed to board the school bus as we headed to yishun safra :D

its actually quite nice to see all the guys dressing so smartly .
all look like a GENTLEMEN today :)
hahahahas , handsome for some ie must say !
so , we had talks , talks and MORE talks .
untill finally dinner time .
all of us sat with our partner and the instructors taught us ' table manners '.
quite fun ;)
so , western style of eating is totally different frm chinese .
hahahas , learned ALOT of new things ie must say .
so , in future if ie were to attend those high class dinner , at least ie noe how to behave :)
after our dinner ,
toook pic pic pic :)

hahahahas , how can ie not take pic with all the guys who looks so smart and handsome today right?
after that , the guys went to play pool while the ladies slacked at thr.
swee went off first >.<
aftermath , raymond , james , qing hai , jackson , dorita , chia , shiling ,yi ting , sheryl and me with a goood person went to town .
and after the movie , HOME SWEEEET HOME ♥
yes , super tired .
so , ie will upload the pic NOW !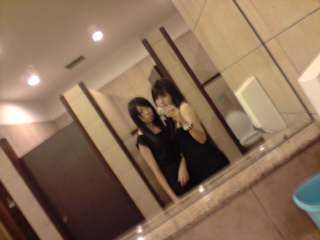 chia and CAS :)


chicken chop , super big pieces right?!


Dorita and Jackson :)


Our dessert , yucks !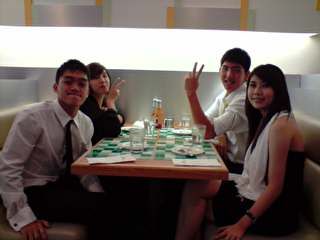 jackson , dorita , bingyao and myself :)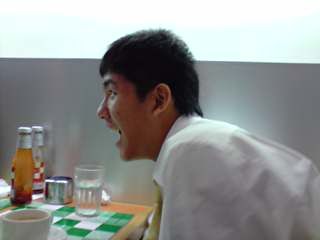 random shots .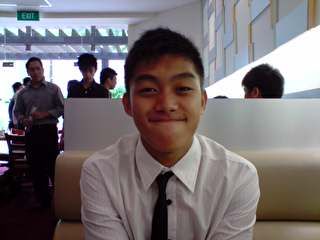 another random shots of jackson acting cute !


Me and chia , loving her !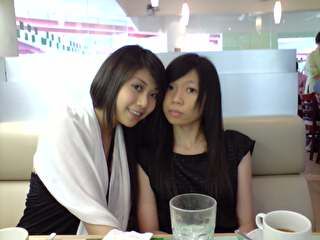 hahahas , cutie :)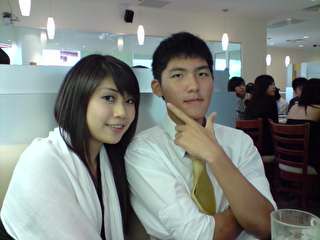 me and bingyao , very smart looking hor .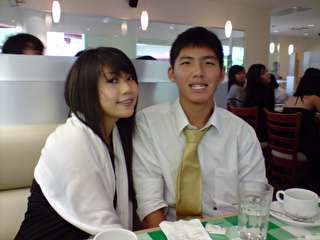 agains , he got a lame face hor?
hahahas :x


The couple of the day :)
sheryl and gary !!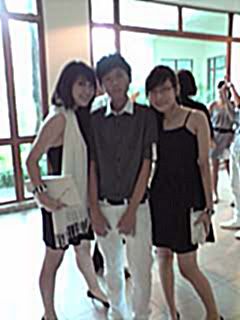 me , qing hai and sheryl (: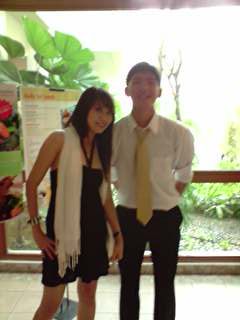 me and bing yao , idiot .. he so tall . kuku 185cm =.-


Steven and sheryl ;D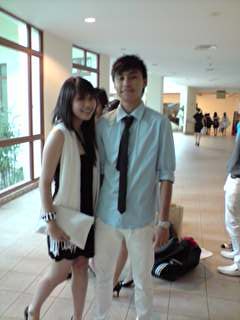 Cas and steven ;D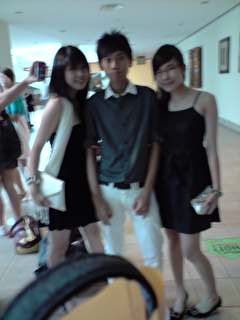 cas , qing hai and sheryl :)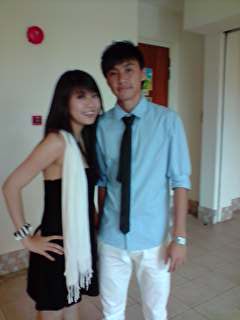 me and steven :)
ie realise ie look very short among all my guy friends lah !
but the fact is im not short loh , im 168cm leh ..
but they are like 175-180cm ...
making me feel super short :(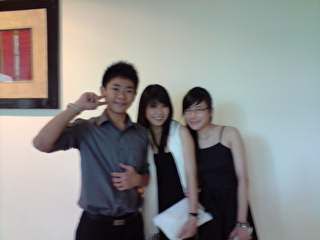 Raymond , me and sheryl :)


The guys , missing out bing yao ...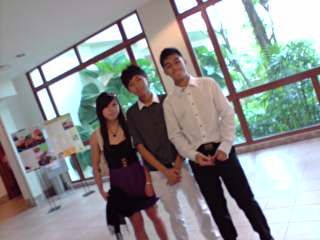 Me and jackson :)


me and my dearest sherylsiowhuixin ♥


Hahahaha , seriously .. he is like the cutiest guy lah !
took one pic with him and sheryl , but ie cant find it in my hp .
will ask sheryl to send me den ie will upload it :)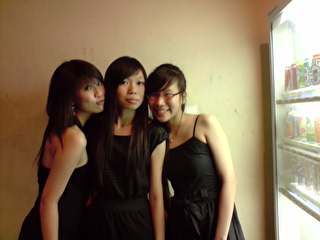 The ladies :)


SMILE chia !


Finally ;D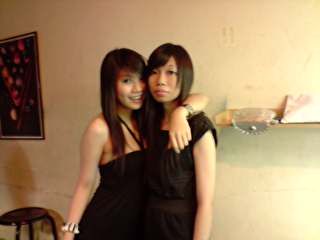 me and chiachia darling ♥


shiling and sheryl sioooow , super duper cute !


me and chia again !



This is taken in the van on the way back to yck frm town :)
dont cover ur face !!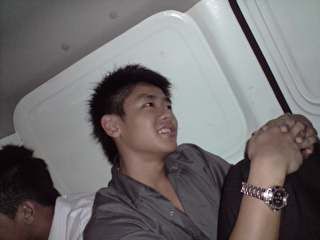 Goood !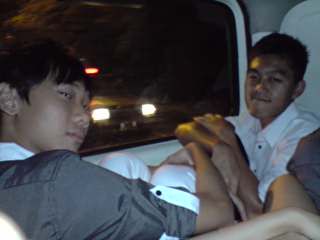 candid shots


ie pity james , hahahahs !


Our tired self .

Oh right , sisters pic :)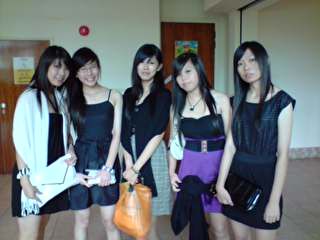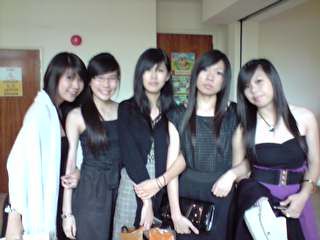 TOGETHER ALWAYS YEAH ? even after we go into poly >.<

My favourite pic of the dayyy :)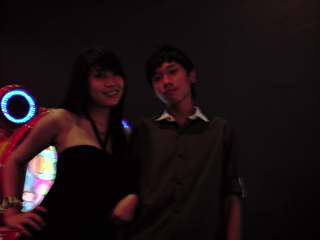 CAS & QING HAI * peaceeeee :D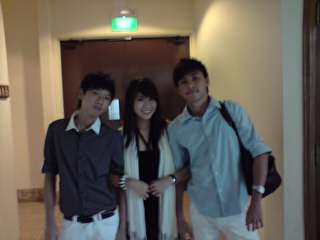 2 ' bodyguard ' ! hahahas .

Alrights , many pic right?!
ie know ie know , ok .
Today's prelim oral , didnt manage to reach on time :(
2 mins late and we wasnt allowed to enter.
Oh wells ~
wanted to watch ' coming sooon ' , but chia all dont wants.
so , will be watching next week :)
hehehehes , heard its scary .

stay tune (:

LOVES CAS ♥

P / S : FUN FUN FUN DAY :)