Change.



So , haven been updating .. cause i was 'busy'.
Hahahahas ,
Okay , so let see what have been going on , i seems to be having some STM.
Heh!
That when pictures come in handy :)

SUNDAY
Woken up at 8 by dad ,
went to Chua chu kang to pray and den went to jurong point ,
ate at crystal jade and it seriously sucks .
Not the food sucks , its their services ..
and guess what , its their manager who sucks in their services!
They tried to cheat us and have such fuck up face!
This manager , ( i forgotten to see her name )
took a plate of fried squid and asked us if we would mind taking this dish ,
its their ' TODAY SPECIAL' , so by natural respond ,
we asked her what's the special thing about this dish ..
and all she says is ..
she : special , today special ? wan?
dad : whats the special ?
she : is special ..
wtf?
Alright , so we were like , okay fine .. we will try it! ( consider we ordered this dish )
and 1 small plate cost like $10+?
and the moment we take a bite ,
fuck it ..
its a dish that has been cook for a long time ,
its cold and hard alr ..
its not even crispy anymore ..
so my dad ask the manager who served us this dish .
dad : ur special is what ? COLD issit?
and she was like ' special special .. '
omg , what kind of manager is this?!
my uncle screwed her off and asked her to change the whole dish .

Also , the pot of chi tea , its like they are suppose to change the pot to maintain its warmness right?
But they actually did not do that until my uncle call them and ask them to ?
and we are like paying $200+ in total for this meal ?
goodness man ,
Oh and we found hairs in the soup , how fucking disgusting =.-
damn , i wont recommand anyone thr ,
JURONG POINT , crystal jade restaurant is a DO NOT ENTER .
worst services ever.

After that , went to bishan to buy heels.
Bought like 4 pairs of heels and 1 slipper :)
total , $152 .
Thaaaanks mummy :]
ie needed it for my casting uh!

so yeah , after that went to geo's house :)
here are the pic taken on sun :)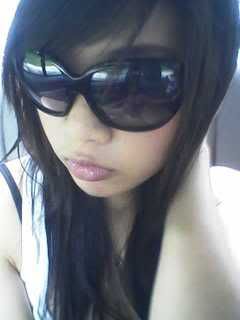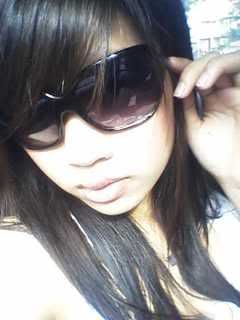 Love this effect of the sun light.

MONDAY

So monday was like a free day ?
Ms kumari didnt come , Mdm loo didnt come.
Both the subjects ie love :/
and we didnt have remedial ,
so rushed home str8 after sch ,
get prepared for my casting ..
and met geo at bishan ,
I'm so sorry sweetie , ie was so so so late , like an hour late?
I'm so sorry , love love love.

Oh , and did u guys know geo had a change of hairstyle?
she cut bangs :)
and it looks rly cute on her , she looks super young now.
like ie said , she wont be able to enter clubs now with this hairstyle .
But clubbing partner gone... * sobs.
Lols , but geo looks super cute now , a nice change .
she's been in long front for 10 over years ,
and finally a change of hairstyle :]

So , met nana at chinatown ..
walked to south bridge road with my new heels ,
and its super super painful ..
its not season yet , omg .. the pain is like killing me man .
After casting , immd change to slippers.
casting was alright ..
but not much hope in it thoo >.<
was asked to wear office attire ,
so ie expected ie was suppose to pose those formal pose ..
however , that wasnt the case and ie wasnt even prepared >.<
Oh wells .
after casting , met kaming at vivo .
he was with his campmate .
ate together and he went back to his camp .

While walking to mrt station , ie was discussing with my cousins that ie wanted to watch movie..
but didnt had money and in mrt , kaming passed me some money ..
so sweeet uh :]
But in the end , ie didnt spent any .
I rather spent it together with him ..
Oh and he said he bought for me something at clarke quay ><
ie wonder what .. hehehehehes :B

So yeah , here are ytd's piic :D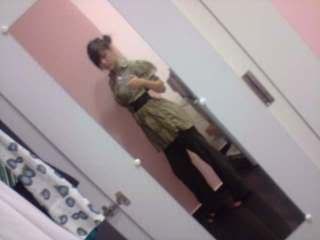 My office outfit ,
ie didnt want to look tooo office kind , but didnt want to look too informal ..
so , ie ended up wearing this :)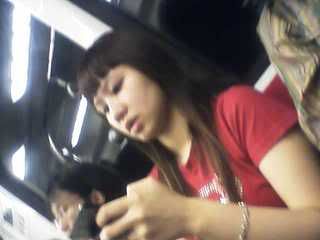 candid shot geo :)


geo look super cute here ,
even kaming agreeed.


geo didnt want to take pic at first ..
but we force her until she gives up :)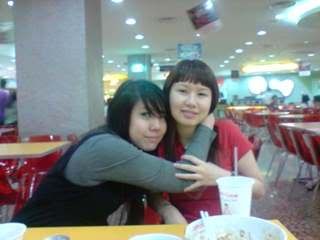 look cute right?!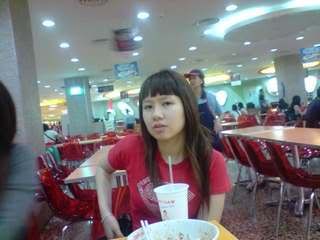 New georgina :)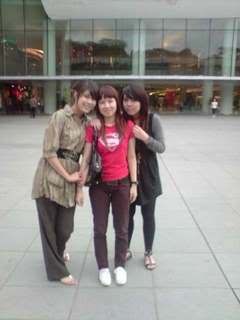 The loves of my life ♥


My two beloved ,
Cute georgina and davina :]


Me and nana :)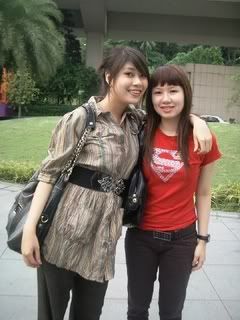 Cas and geo .
Geo , u look great in this new hairstyle girl :]


nana and kaming ,
kaming look super good boy in his specs right?
but the cigg he is holding totally ruin his good boy image :/
Oh , he bought the same phone im using , but white color.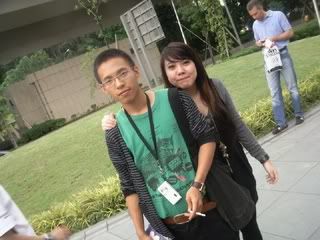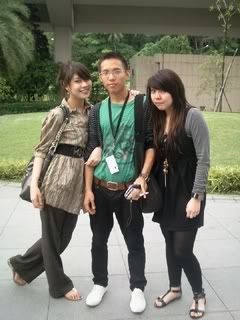 Us !

Lastly ,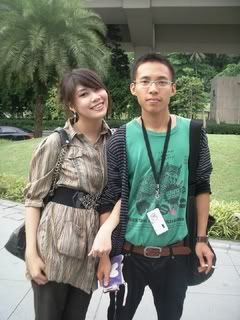 Me and him :]
Lemon? carrot?
Hehehes :B

Alrights , tutuion at 7:30 .
going to get some sleep first ,
stay tune (:

LOVES CAS ♥

p / s : Its hard to control ..