Hello world :D

I had a nightmare last night ,
woke up at 8am?
crying.
Yes, its a horrible horrible dream ,
its sooooooo horrible that i actually dreamt THAT KIND of dreaam :(

I dreamt that ie was at my grandma's house ,
and my dog jump off the building tgt with geo's dog ,
they were having their dog game and they just jump off ..
I immd ran down and i saw my dog lying on the floor ..
O-M-fucking G , the feeling is super real ,
ie cried in my dream den ie woke up ,
and ie just continue crying ..
I cant imagine if my dog were to die ,
its like , my very own sister !!
super saddening , horrible dream ! i never wan to dream those dream again !

Just play maple , hehehes :B
yups , play private server OF COURSE =.-
I'm using bro's a/c , and im trying to get a maple bf in that a/c ..
hehe :B

So anws , ie didnt go anywhr on sat ,
wanted to go out with kaming , but when ie woke up ..
he was alr going out with his friends ,
Oh wells ..
next week den , i wan watch FAST AND FURIOUS 4 leh boy .
faster bring me go watch or i will kill u when i see u !
so , ie spent my day studying for my SS test ,
well , guess its a good thing ie didnt go out on sat ,
cause ie totally have no study mood today .

So , ytd went to ahma's house ..
its SIMON UNCLE birthday :]
HAPPY BIRTHDAY !!!
hahahahas , watched some shows at his house .
Niceee :)
about some serial killer stuff .

waiting for all the relative to come my house now...
dad is sleeping in his room ,
mum is sleeping on the coach ..
and i am blogging :B

Alrights , here's the picturees


Very funny game , nicholas brought to sch.


sheryl and me at library ...
Hahahas,


sheryl sitting down looking for interesting storybooks.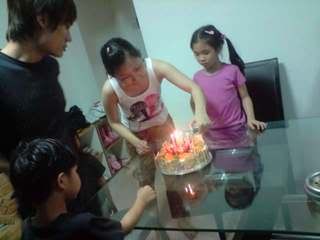 simon kuku's birthday :)


arm muscle quite big ..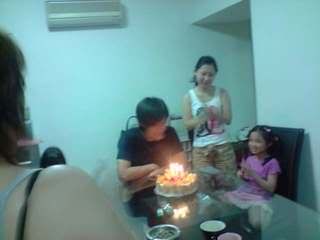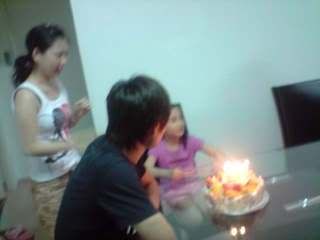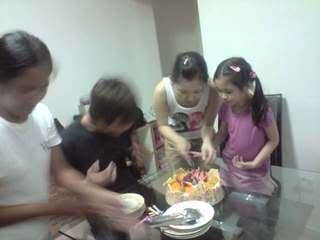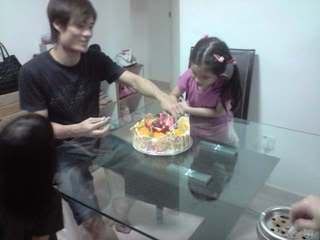 Father and daughter , nice shot.
Once agains , Happy birthday :]

Stay tune :)

LOVES CAS ♥