Just reach home :]
Went out to eat steamboat with my family ,
tmr shall be the start of my dieting ..
wont be eating , except maybe 1 bread per day ?
for 2 weeks , until ie lose 6kg !
Good luck to myself , wont be jogging as ie doubt ie will have enegry
to jog for the next 2 weeks.
Hahahas ,
hopefully this method works and ie will slim down to the figure i wan .

So , watched 17 again with georgina ,
and what to say ?
ZAC EFRON IS SUPER SUPER SUPER HOT ,
im like screaming the moment he came out from his super cool car .
in his white tee shirt and black leather jacket with a hot sunglass .
O-M-fucking G , ie was melting man!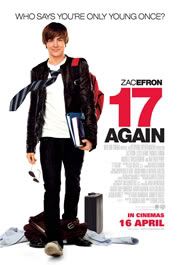 rating : 9 / 10
And its because of their hot lead actor , so so so hot .
hahahahas.
ie use to find him kinda cute only !
but after watching the movie , its a 360 degree change of mindset .
He is H-O-T

So , anws .
after movie , ate mac and shopped ard taka .
went into armani exchange and ie spot a super cute wallet ,
its like only $110+ ?!
ie totally regretted buying kaming's wallet for like $70+ and NO brand .
ie would rather spend another $40 for this wallet lah .
dammit , totally wasted !
and ie was telling geo .

me : ie feel ie very bu xiao .
geo :why ?
me : cause its like my dad's birthday is coming too , but im only thinking abt what to buy for
kaming's birthday .

so , ie decided to go shop for my dad ,
went into my dad's favourite shop ,
British Indian [ i think ? ]
and spot a nice top which ie think would look nice on my dad .
look at the price tag .
cost almost $500!
woaaah ,

me : not i dont wan to be a good daughter , but this is WAYYYY beyond my budget !

Hahahas , its like $500 just for a top .
damn !
and im using thinking what to get for mother's day .
fcuk the bad economy !
im like so broke now ,
ie spent my last money on movie tix ,
dumb right?
i noe =.-

Oh and we walk into zara as ie wanted to see if thr's any
nice belt for kaming .
and ie spot this heels !
super comfortable , so nice ...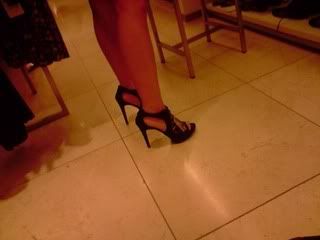 The side view of the heels.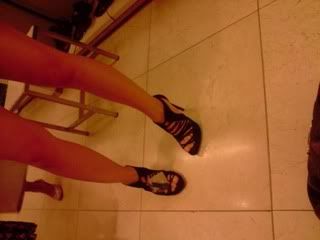 The front view !!
its fucking nice in real life lah ,
and it cost like $200 !
dammmit , geo didnt felt like taking out after wearing it can.
hahahas ,
she's like almost my height wearing this heel , imagine how high the heels are.


im still thinking abt the armani wallet ,
ie seriously find it rly rly rly nice ,
and ie wanna get myself a sunglass !
ie feel super uncomfortable w/o my sunglass , idk why .
so , ie went to shop for my sunglass ,
and nothing rly catch my eyes.
besides , ie dont even have money to buy them :[

ie hate the feeling of being broke ,
ie feel so poor now.
damn.

anws , here are the pic .

saturday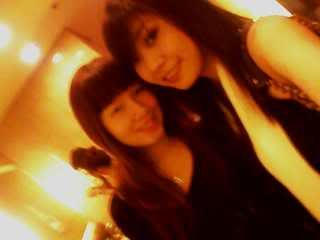 geo and cas ♥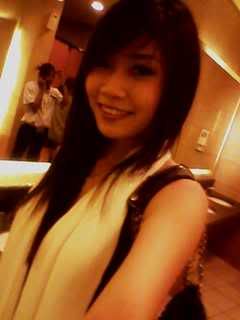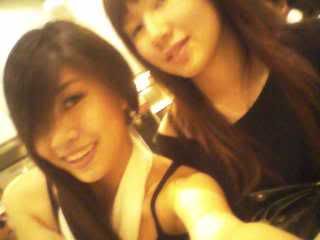 On the way to sengkang


Finally , ie manage to take geo's face.

sunday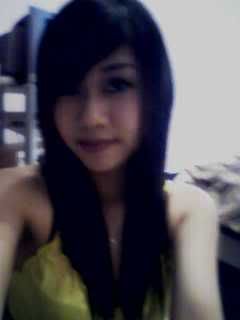 i like this pic :]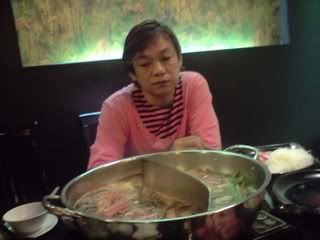 Daddy ♥ i love him!


My favourite pork .


yummy :p


And my darling mayko :]


bro and me ♥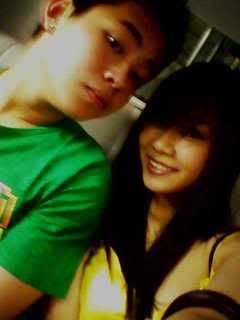 Bro look chubby here , lols :D

Alrights ,
school starts tmr .
S-I-A-N-S .
ie kinda wish 2012 is the end of the world :/
lols ,
stay tune :)

LOVES CAS ♥

P/S : ive 8 blisters on my poor feet now :[