Hellos people .
Firstly , i must wish every mummies HAPPY MOTHERS DAY
Yes , this is the day for ur child to thank you for all the love u have give them ,
all the hardwork , all the heart pain when they do something naughty , everything u have ever done for them .
This is the day for u to thank them !

So , mum .
I rly have to thank you for always being thr for me ,
always standing by me.
Always supporting me , i know i have hurt u before,
But i know u have always forgiven me without requesting anything in return .
All u wan is me to have a good life and lead the right path .
And I will live a good life and go to the right path :]
Once again , Mummy . I LOVE YOU <3
Thank you for ur wonderful love .
Happy mother's day ! ♥

Hahahas !
alrights ,
so ytd went out with my beloveds.
Of course went to town , and we each bought a sunglass !
Like finally , i feel sooo myself with a sunglass now :]
Hahahaas ,
and i love love my sunglass.
Although kaming say it isnt nice.
dammit !
we went to bugis to shop too , the new shopping center is nice..
But many typical ah bengzxz and ah lianzxz thr .
disgusting , totally ruin the image of this shopping center.
lols ,
Oh i almost fall at thr okay and i scream .
every eyes were focused on me , i felt so embarrass!

walked ard the new shopping center and kaming msg me .
ask us if we wanted to catch a movie ,
so we decided to head down to yishun .
In the end , his friends decided not to watch movie =.-
sian!
so we asked them to acc us to eat .
was quite pissed off with him thr , but .. things are ok now.

After that , my beloveds stayed over with me :]
Woots ~
Exchange room with my bro that night cause he is sleeping in a queen size bed .
Unfair right?
im only sleeping in a super single size bed loh .
humpf!
I want a super king size bed uh!! :p
Hahahas , i was super tired so i fell asleep first .
Geo slept at ard 5?
and nana the hero slept at 6 coming 7 .
crazy ,
worst , she pushed me to the side before sleeping , so i woke up .
how evil of her . Hahahas!
But , had a greaaat night with my beloveds !

And today ,
whole family gathered at geo's house to celebrate mother's day tgt .
Our mother's day plan was successful ,
our mother cried , super touching .
and we all gt high after that ,
have some video ..
its quite noisy, but yeah .
Its rly a very wonderful video :]
lols !
thr's dance , confession , singing .
I rly enjoy today , rly.

Once again , HAPPY MOTHERS DAY
u know i love u all right?

So , i will upload all the pic first :]
I have super alot of mother's day pic ..
but its not with me ,
its with dinegirl .
so , shall upload that once i recieve it :]

Saturday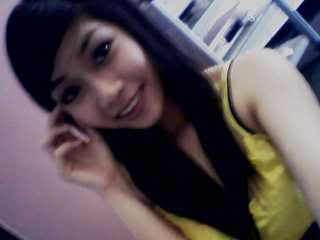 Cam-whore before leave house.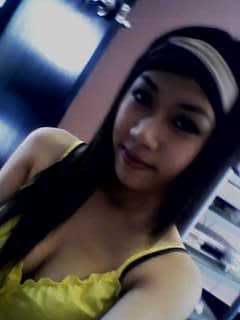 wanted to wear my headband that day , but changed my mind ltr on .
In the end , ie decided to do something with my hair.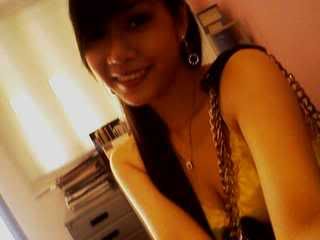 My new sunglass !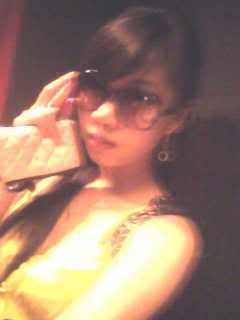 Totally love it !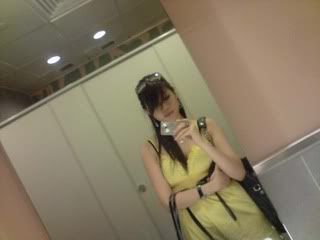 cam-whore!


Us and our new sunglass !


More cam-whored of us .
dont faint!!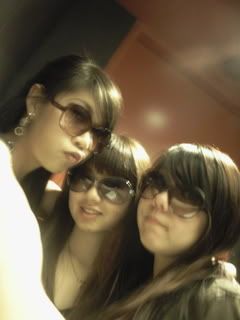 Hahahas!


Love them so much!


I know , u must be thinking what on earth are these 3 ladies doing ?
wearing sunglass in a toilet . LOL ,
but seriously .. we dont give a damn , we are enjoying ourselves !
:]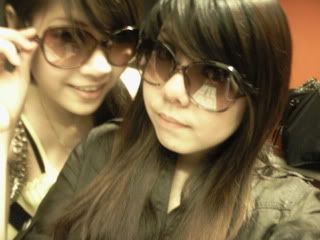 Cas and nana !
My dear sweetie !
love her to death ,
and we didnt buy the same sunglass , its different design .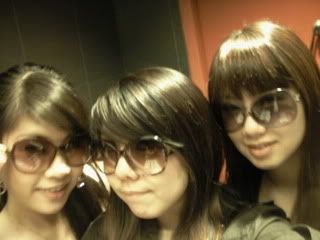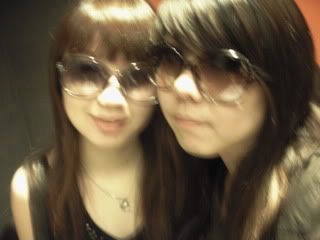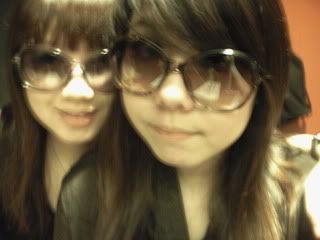 Geo and nana , looking as cute as ever !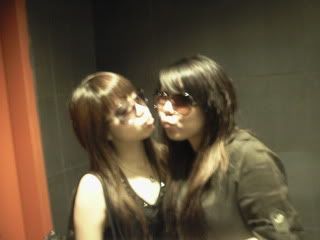 geo is ultra cute her !!!


See , My lovebirds!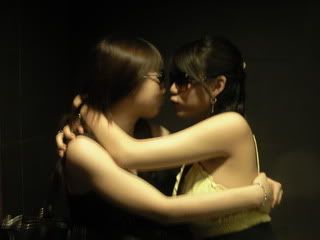 Me and geo , our kissy trademark once agains !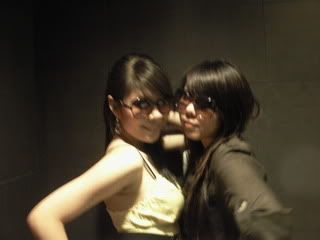 Me and Nana ♥♥


My sweetheart !

Now , pic of them staying over at my house :]


Nana was busying playing com ,
geo .. looks super sweet here !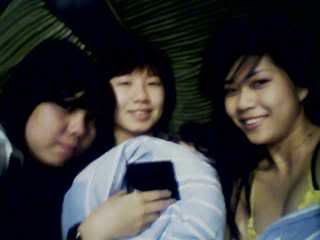 Us !

Lastly ,
My favourite pic for that day is ..


I love this pic super alot.
And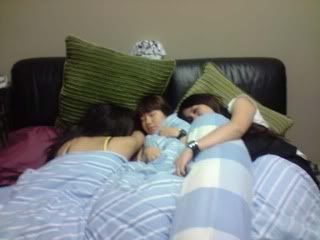 Goodnights everyone :]

we had a bestest time in our life :]
I had the bestest time in my life !!

Stay tune (:

LOVES CAS ♥

P/S : HAPPY MOTHER'S DAY ♥