I had those days and i wish it would never repeat again , i should start taking precaution.



Home ,
school was alright .
full of craps , lols !
english was nice cause we watched Marley and Me .
Yes , i have not watch that show yet ,
hence , i am super super happy that i can watch it today :]

Heard a news that mdm loo will not be teaching us after july .
omg , this is super saddening .
I will never be able to pass humans without her .
Its like , i depend on her to pass .
seriously , she's like one of the best teacher i like it phs .
hearing that she's leaving ,
it made me sad and worry .
what will happen to my grade?
arrgh !
i cant screw up my combine humanities now !
damn!!

after school , went market with sheryl , chia , jackson and raymond .
watched them eat :/
lols!

Oh , btw . RP food is niceeee man , enjoy their tom yam ban mian so so so much !
told chia we MUST go thr to eat one day .
lols!
its rly nice , hahs!

I'm chatting with geo in msn now .
And i just realised , its been so long since i last watch movie .
i use to watch it like every week lahs !!
Now now now , i cant even remember the last time i watched movie .
How sad =(
lols !! movie movie soon .

so anws , more pic of the night at Fashion Bar :]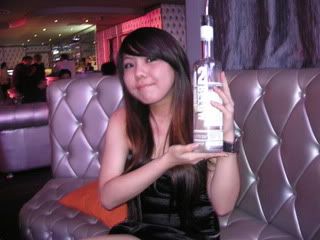 Nana and our love , vodka.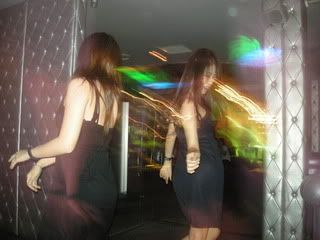 Us being wild , i was alr not myself at this point .
i can even sing so loudly lah .. so unlike me .
lols!


at Rebel.



Group pictures ♥


this is the cute bartender.



Lastly ,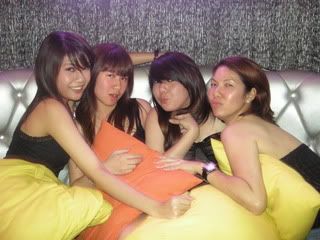 WE RULE AND WE ROCK!

Lols !
decided to wear jeans to Fashion Bar on friday .
hope i wont look too young :/
anws , we alr reserved a table :]

Stay tune (:

LOVES CAS ♥