I need to be sure .



Hey ,
i just reach home from casting not long.
doing singtel ads.
Well , casting when well today , maybe cause its freestyle?
Hahahas , freestyle = can pose what ie like .
Not much instructions given .
so , yups :]
Hopefully , ie got the ad.
Went geo's house to slack after that .
and rushed home at 7 as i got tution at 7:30 .
well , i was suppose TO have tution at 7:30 , ie even cabbed home afraid that ie was late.
and when ie reach home , she wasnt thr yet .
so ie waited .
until almost 8:30 , ie msg her again .
And she replied that she forgot.
=.-
fuck ?
Okay , quite pissed off by this.
waste my stupid cab fare.

Anws ,
school as usual .
I have been having stomache , but the prob is ...
ie didnt eat anything , how is it possible to have stomache?
its like my stomach is empty loh .
but my stomach can be so pain that i start feeling headache ,
no idea what's happening =/

So anws , ie recieve the pic from geo alr.
But ie look super ugly inside , still considering to post it up not.
But nana posted it up ,
so ie guess it make no differences den.

And , on sunday .
Our family went to changi to eat a mother's day dinner .
3 tables total cost $800 , ex right?!
lols !
And i have plan a mother's day surprise for our mothers'
Hope the plan works out successfully yeah :]
here are the pics.

saturday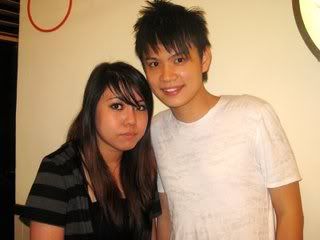 Nana and elson soh :]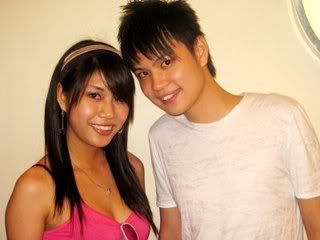 Cas and elson .


geo and elson .


Good luck in ur singing career yeah !

Sunday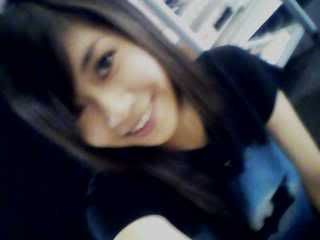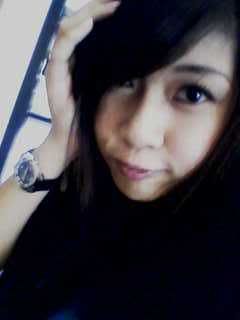 Acting cute , heh!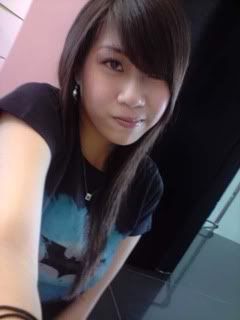 idk what my mouth doing.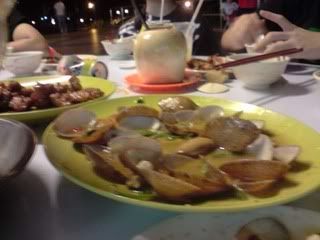 Random =.-


Nana and me :]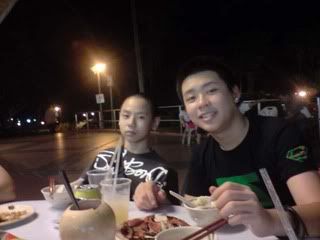 Bro and dion.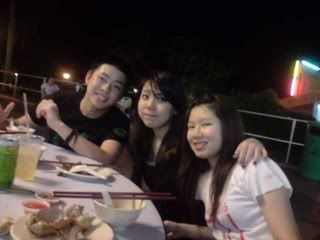 Bro , nana , geo :]


Grandfather and Grandmother ♥

Okay , next ie wanna blog abt my mum and dad .
Hahahas ,


Its blur cause they are moving ard , hard to get a shot.
lols .
But this was taken when mum was shy ,
Hahahas .
cause we asked my parents to take a pic .
and my dad want to kiss my mum , and this is my mum happy-shy face .
LOL!


My loving parents ♥
Okay , i know its like super blurry here .
ie rly had no idea why .
Oh well , main point is !
I super envy my mum , they are married for so long , yet their love is still so strong.
I rly wish i can find a guy who loves me as much as my dad loves my mum .
so sweeet ♥

Today
Pic taken before going for casting,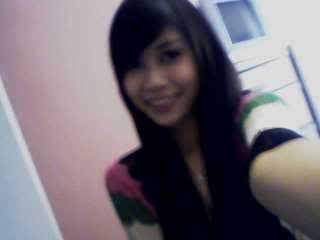 ie rly wanna get a digital cam soon.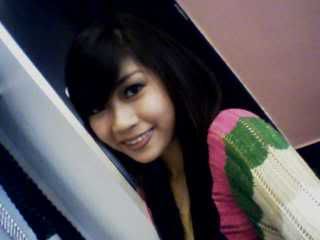 Lastly ,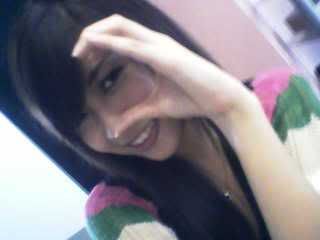 C for cas !

stay tune (:

LOVES CAS ♥