Prove to me , I really means alot to you and I will give u my heart



Hello world !
I just reach home not too long ago ,
went out with kaming today .
followed him with his friend nicholas , to northpoint to buy some shirts.
well , the shirt not that nice tho .
lols!

Aftermath , they went to eat and headed to 300 + basketball court.
watched them play .
Didnt manage to take pic as by the time kaming and i left home was like ard 6 coming 7 alr.
And we cabbed to northpoint.

Oh well , anws .
Ytd was a fun day with my cousins ,
had a 'cousin gathering'
all of us went to shop for our mother's day gift .
well , since ECONOMY is so bad , we decided to make a BIG card for all mothers.
met up at amk , went to print photos and went to popular to buy all the stationery needed.
I was super exhausted man ,
and i had like so many homework to do .
2 english homework , 1 compo and 1 vocab .
and a History homework , 1 essay .
in the end , i only complete my homework at 3am .
I was dead beat , immdiately laid on my bed and fell alseep almost instantly.
damn , i never rushed for a homework till like before .
hahahas .

And on thurs , met nana and she told me that she and geo will be going to mediacorp
as Elson will be going for audition .
so , asked my bro to come along with us ,
tho i almost faint on that day .
Hahahas ,
had been having stomache and headache .
damn!
After his audition , we went to toh payoh to eat .
and geo kept asking a guy ,
think his name is bryan to sing for us .
I must admit his voice is very nice uh !

Oh , did i mention , we saw FANN WONG !
Lols , and a super funny thing happened .
*confidential !

Fyi . Geo's biggest fan is Fann Wong.

Oh yes , heard that Mas selamat was caught . Finally ~
i thought he was dead alr.
lols , its rly amazing that he manage to escape for 1 year .
Mdm loo was talking about it today ,
and she search for the news on Mas selamat ,
and we realise they were planning to bomb changi Airport?
and also Ministry of Education .
Omg , I dont wish to retain 1 year man ! totally not worth it.
Lols .

Alrights , Here are the pic taken for the past few days.
Thursday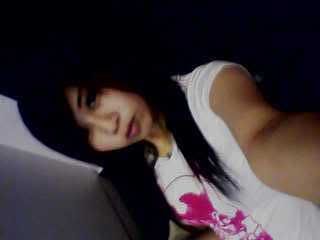 cam-whore before leaving house.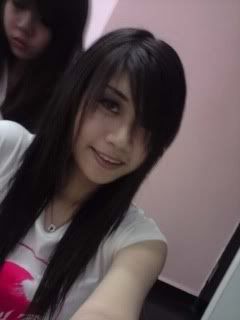 Nana's extra face.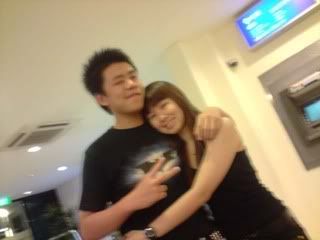 Geo and bro , loving couple?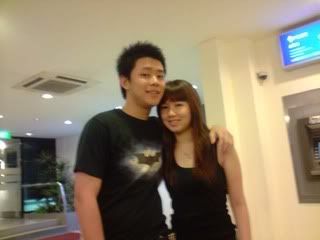 Bro and geo look more matching tgt ,
OR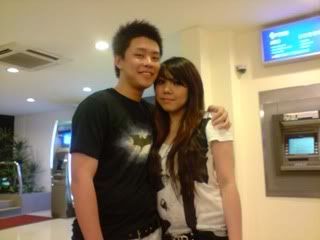 Bro and nana ?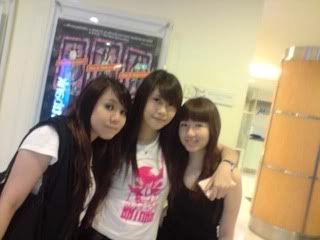 Love love love ♥

And photos taken with elson ,


Thanks for this carebear :]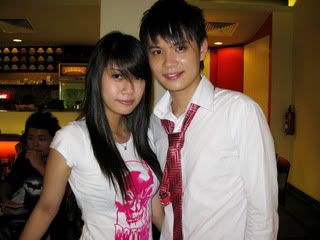 Davina and Elson.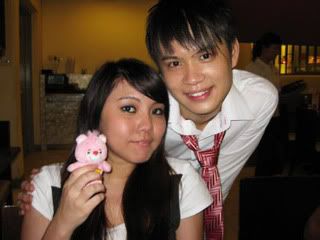 Geo and Elson :]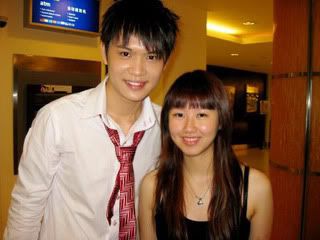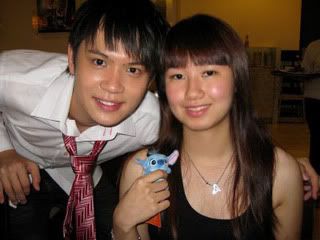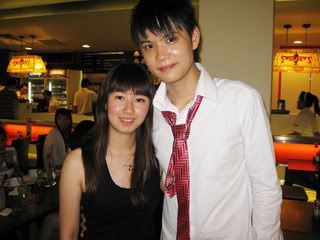 Bro and Elson .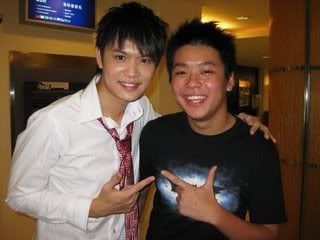 My bro is becoming super tan =.-
Okay , and he has ALOT of pose !
lols , everyone called him a Pose man that day.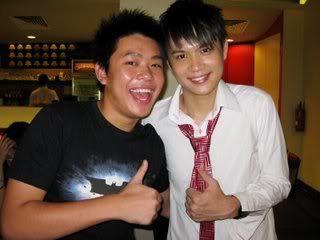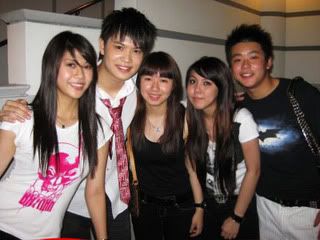 And a group pic of US!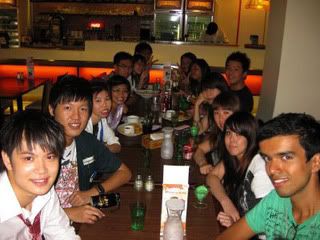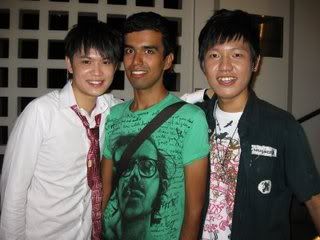 Elson , Alberto , bryan .
Hahahas , Alberto is from mexico .
his english is super power !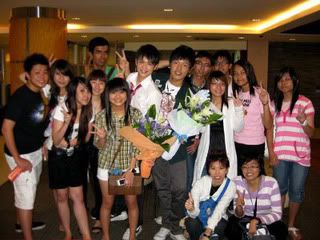 Finally ,
Good luck Elson and All the best !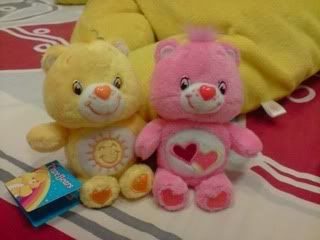 The carebear given by elson .
yellow belongs to bro and pink is mine :]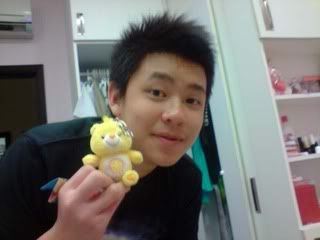 Brother ♥

Friday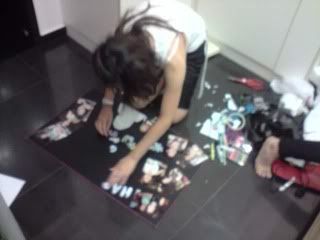 Dine girl doing the card ,
okay i know we are suppose to do tgt ,
but all of us had different assignments .
geo was incharge of making the mother's day video ,
baron was assign to draw a pic of our grandma .
Nana ... was assign to do some stuff.
and i did my homework >.<
hahahahas!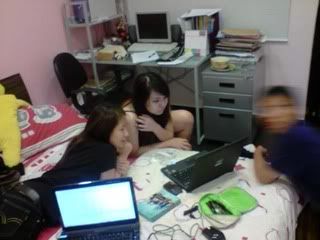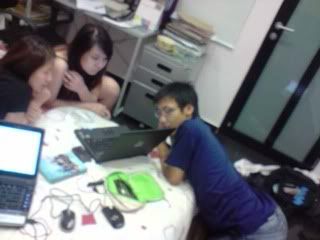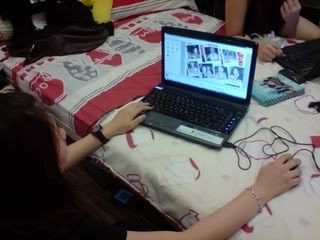 geo doing video.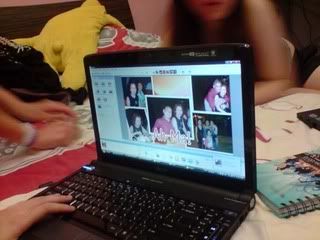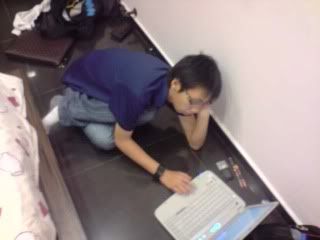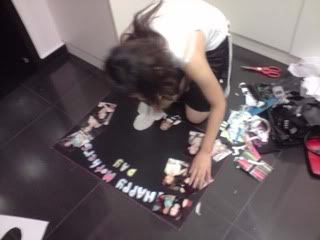 The biggest credit for this card rly goes to dinegirl !
Thanks girl , w/o u ... this card wont be complete :)
LOVES !
and of course , the video !
geo ... LOVE YOU !
and and and , i score 87% for ur quiz .
hehehes!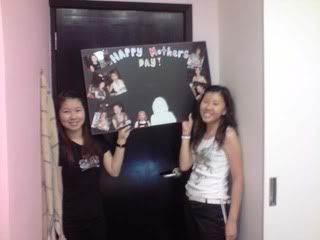 Thanks ladies ,
and the while color thing is actually a drawing of our gandmother :)

Finally , done :]
Alrights , tmr going to town with my beloveds cousins.
And maybe Kaming and his friends will join us? :/
Goodnites people ,

Stay tune (:

LOVES CAS ♥

P / S : love , loved , loving .