You will never be able to predict the future , however the future lies in you hand.



Homed :]

Okay , i screwed up Social Studies prelim !
Spent too much time on essay and didnt had any time to do source base qus !
only manage to do 1a.
wtf?!
I wont be able to pass at all . omg , my time management sucks !
damn , i like so fucking sad lah .
its like , I studied , I knew how to do , if only I had more time i would be able to score for this paper!!
but i flunk it cause of my time management !
damn !

And , i recieved all the pic , thr's like 97 pic in total !!
and I still have like 30+ pic yet to upload , and im rly lazy today .
So ,i will just post what I have alr first and the rest another day yeah ?
LOL ,
thr's a couple of pic i decided not to post it up ..
cause ... its rly NC-16/M-18 type.
hahahas , and i can predict what would happen to my tag board if i post those pic up .
so , after thinking twice .. i decided not to !
heh :]

Alright , i shall allow my pictures to do the talking :]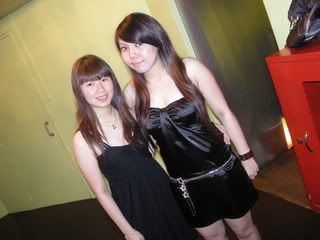 Lovely.


Geo and kim kim :]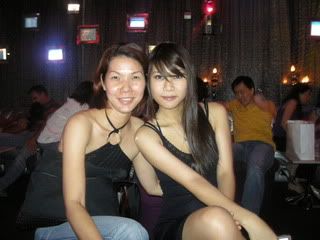 Me and kimkim.


Nana and kim kim :]


Georgina ♥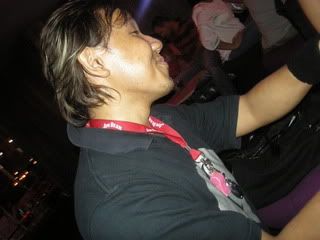 friendly bartender frm Fashion Bar :]


I was looking at the bartender puring our drinks :/
and geo said my nose look sharp here . hehe !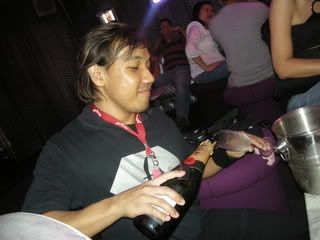 a cute guy!


Cheeers to our ladies night !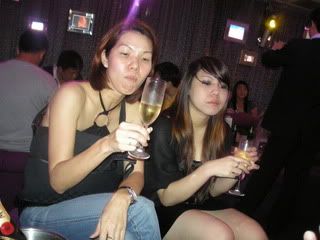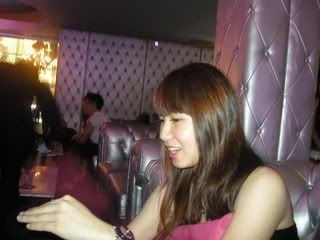 candid shot .


delicious !!
* Two thumbs up!



So , we were sitting on the small sofa ..
den the bartender asked if we would like to move to the bigger sofa , its actually reserved .
How nice !


More candid.


geo and me .


cheers to our singlehood :]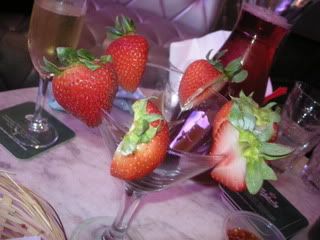 This is given by the bartender , its f.o.c .
they are rly rly rly nice , first we get to move to the reserved sofa :]
so comfortable ,
den free this .
next , their manager brought us to rebels , again F.O.C :]
Their service is excellent !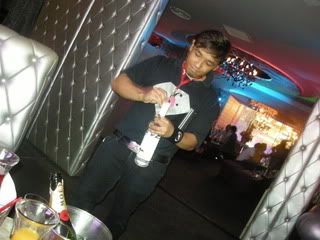 always when i took his pic ,
he will be like : Wait , i haven't pose yet ! lols :D


Oh , their strawberry .. is super super ultra sweet . godly!


hahas !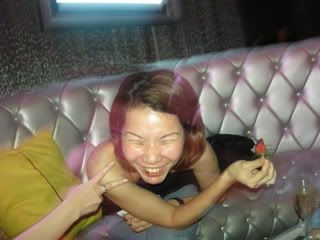 asked her to pose eating the strawberry ..
and she laughed.


her pose :]
lols
Okay , my pose is not very nice.. lols . so im not posting it.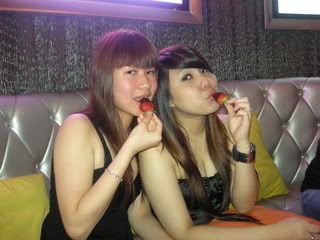 airnt they cute?


boys , be nice to us and we will love u like how we love this strawberry :]


Nana holding the vodka .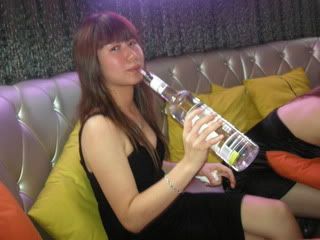 geo face is red lah , but she cant get drunk ! idiot.


I like this effect here!


I airnt a drinker :]

Now , our kissy trademark!


Loves her to the core!


Loves her !
I believe those people at thr must be thinking that we are a group of lesbian .
Hahahas.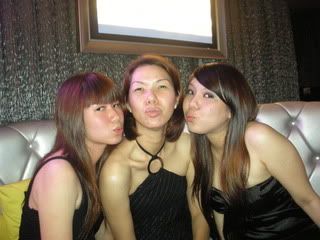 adorable !


cheers to our vodka mix with raspberry :]


I love this liquor mix.


lOls!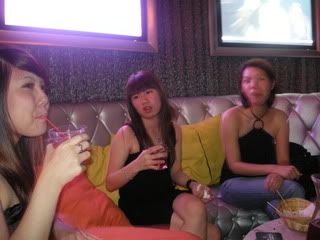 goe's expression :]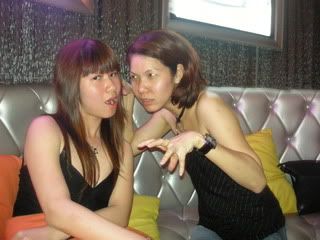 This is nice :]


This pose is nana wanting to kiss me and i say ' NO NO ' :]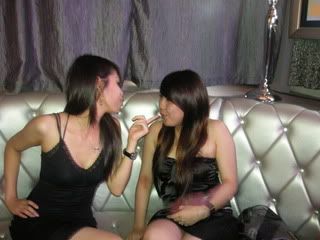 And this is , seducing nana .. saying ' Come on over babe .'
Okay , nana was suppose to suck my finger . lols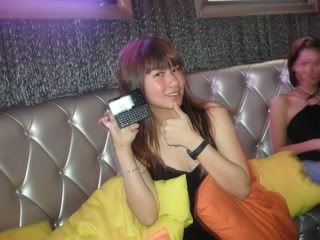 geo advertising her EXPENSIVE hp.
lols.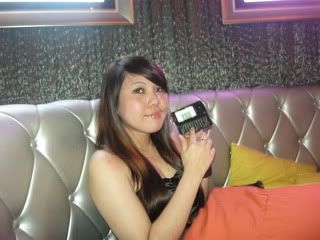 nana's turn.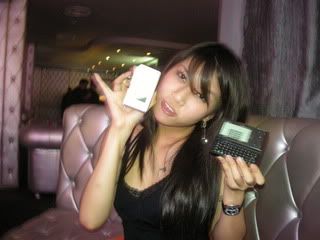 hahas , i have no idea what i'm doing .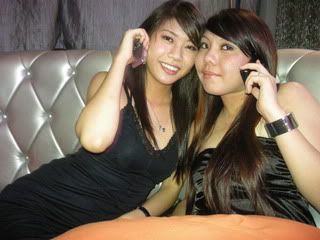 advertising of hp ! lols.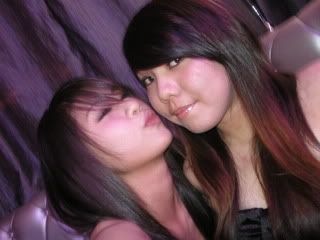 Muack !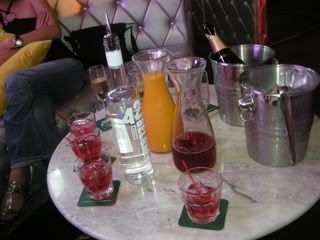 Raspberry was more to our favour !
lols :]
Alright , i shall end here ..
more pic to be continue .. tmr? maybe?
hahahas ,

will be going to rp tmr to visit geo at the same time..
try her tom yam ban mian ! :]
lols.

stay tune (:

LOVES CAS ♥