Your answer to my question disappointed me alot!



I'M SICK !!
down with fever , omg omg ! fuckkit !!
How could this happen just a day before chinese O lvl !
I'm unlucky or what . damn ~

anws , I went out with my family feeling okay ,
went to sbw new shopping center ?
nothing much actually , but i realise thr's a shutter bus to and forth frm yishun.
hahahas :]

So after i reach home , mum and dad changed as they needed to attend a wedding dinner
which we wasnt invited !
humpf!
that was when i started feeling dizzy .. and my body starts to feel warm.
damn~

anws ...
went out with nana on saturday , as she is starting work on monday .
so , decided to enjoy with her :]
lols , headed to town of course .
its like the only place in singapore that is worth going as
we wont see so many of those typicals ahbeng and ahlians thr .
lols , unlike amk , etc.
went shopping , bought ***** and **** for the birthday boys.
lols , hopefully they will like their presents uh!
aftermath , nana headed home.
I went to mum shop :]
I have some pic but I'm lazy to take my phone in my room .
so , i will just have to upload them some other day .

And , i recieve the pic from georgina alr :]
Woots ~
this time lesser , only 64 pic altogether :]
thr's some videos ..
will try to upload them , im just afraid it will cause my blog to lag !

FASHION BAR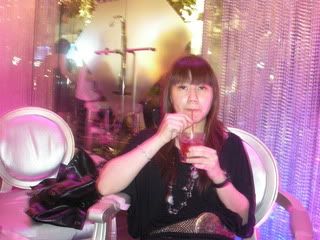 georgina , lols!
lookign cute , like always.


candid shots!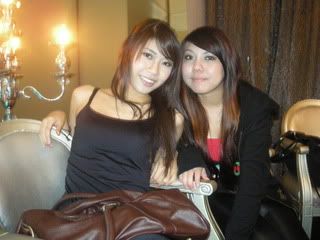 nana and me :]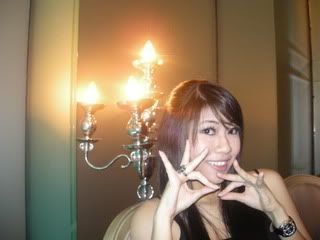 This is my alibaba pose :]
hehehe!


their fishcakes is sooo delicious , we end up ordering 2 more basket.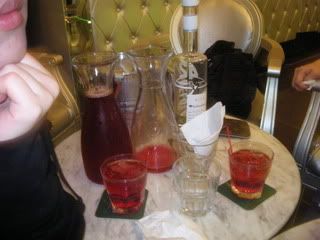 Our drinks.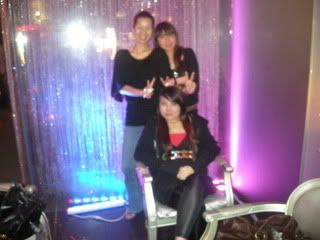 Love their background.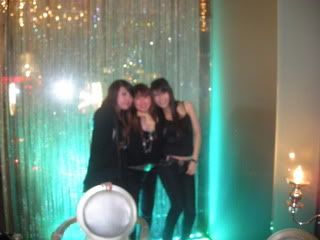 we wore till super simple that day.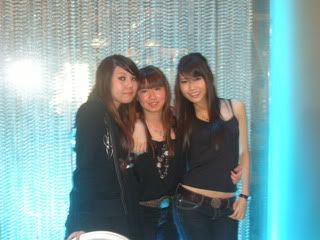 Us :] The love we have ...! :]


Nana eating ice cream , 1 cup = $5 !!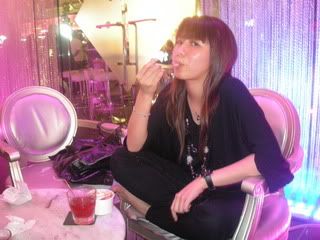 georgina ♥


Myself and geo :]
And definitely , our kissy trademark!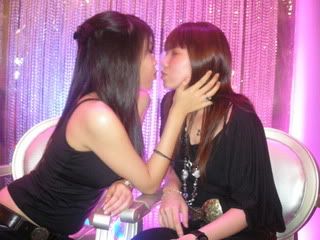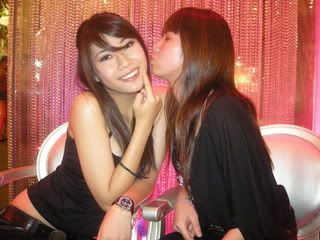 Yes baby , kiss me ! :]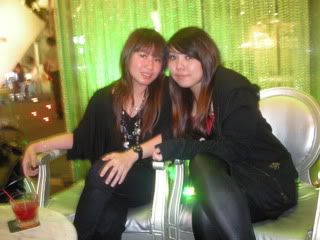 Nana and geo !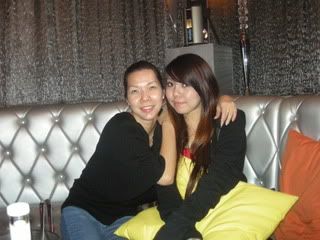 Look like mother and daughter?
Oh btw , the background is different cause we changed our seats.


was suppose to hug this cushion uh!


This is funny! Lols.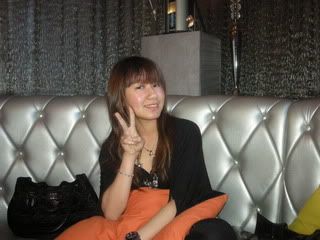 georgina looking cute.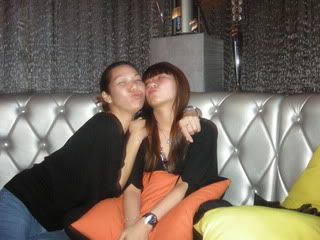 I like this pic!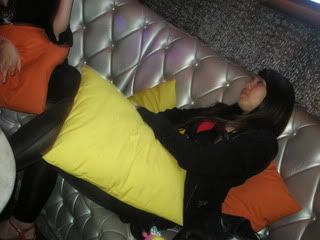 tired nana!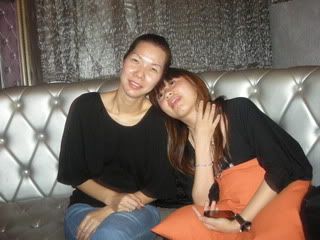 geo strangling herself?


so i volunteered to strangle her :]


leg massage? woah!


lols.


drunk / tired? lols!


hahaas!


geo funny action , alrights , ignore me . I was clipping my hair.


dancing , wild , fun :]


Hahas , candid shot of me and geo dancing.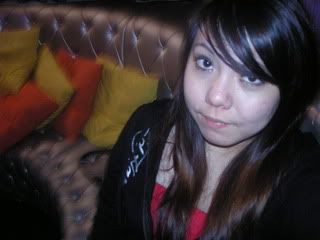 Nana didnt dance , so she cam-whored.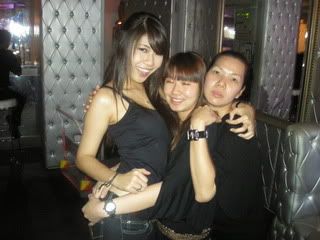 take 1 , failed. geo's eyes was close.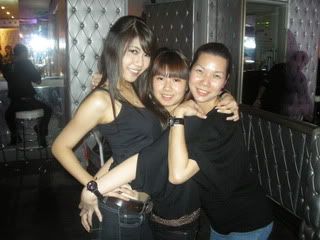 Take 2 , success !


I love NANA ♥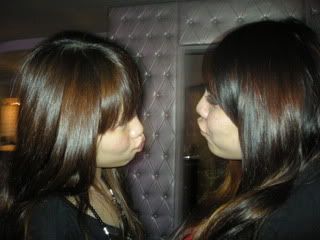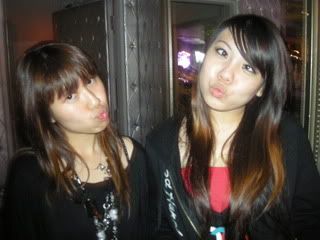 damn cute lah !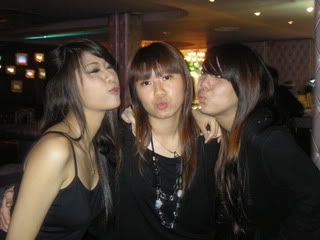 lols!


Emo and madwoman ! lols.


This is nice.
they were having so much fun , so we joined in.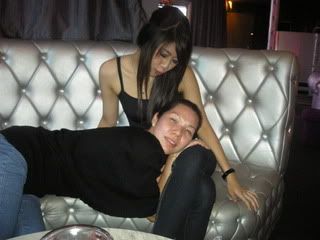 lols.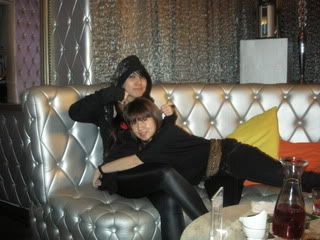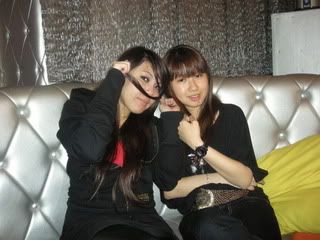 Our pose , lols!

So nana and geo were a team , me and nana's mum were a team.
we compete ..
The theme were : Glamorous!
Round 1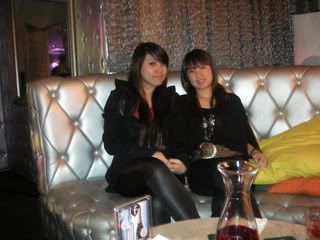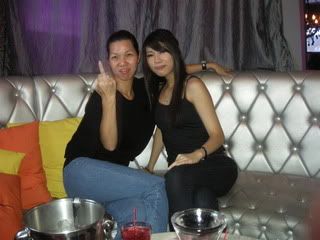 Okay , totally unglamorous ! we lost.
ROUND 2

theme : Glamorous again!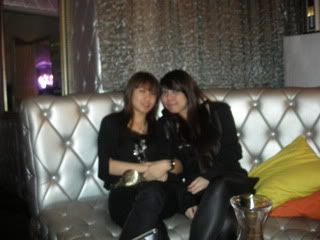 We WON :]
lols!


before heading home , tied my hair .
My mouth wasnt rdy .


:]

Lastly ,




good luck for your O lvl chinese tmr all and cheers to all :]
goodnights , stay tune (:

LOVES CAS ♥