Adapt to the changes in life , live ur life to th fullest to reduces regrets .



Just came home from father's day dinner :]

Hahahas ,
anws I'll be going to malaysia this coming sunday :]
family and i will be driving to Afamosa Resort , lols.
Excited , and after my eighteen birthday ,
will be planning a thailand trip with geo and nana .
enjoying spa , massage , shopping .
That the way to pamper ourselves man !
Mum said she support me , cause its time i learn to be independent .
:]

life is changing huh ?
I'm growing up ,
when i was young , all i wan was freedom ,
My mum tied me up , afraid that i would be naughty .
Now , i wanna explore the world .
and mum says its time i start to learnt and be independent ,
experience new things and not let anything hold us down .
Its time we grap every opportunities we have to change our life to a better one ,
live to the fullest so there would be any regrets when we are older.
Its time to live our youth to how it should be ,
Enjoy , have fun , experience and explore :]
Gosh ! how mindset changes.
guess , life changes , everything changes .
Its h0w u adapt to the changes that is happening to ur life :]

Plan well , and work hard for the furture u wan .
I believe in this :)

anws , will be meeting up with nana tmr and head down to geo's sch..
meeting geo after her sch for pool session !
geo has been dying to play pool , keep calling us out for pool session ,
Lols :]
I'm dying for clubs.
Not that despo or what , is i wanna chill before school starts .
Once school starts , its stress time.
O lvl !! arrggh , dont want to think about it.
anws , i realise i did not study for this whole 2 weeks holi ,
omg .
I have no study mood at all , keep making plans to go out .
damn~ i better start studying soooon or else .
if i cant enter a good poly , i will really regret !
POA homework , have not even started .
tell me , is my death dead near?
hahahas , 2 more weeks .
die die die ~

Oh , here are the pic on kaming's and kawi's birthday party.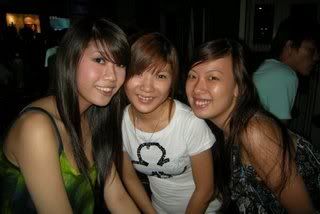 Me , jos and cass.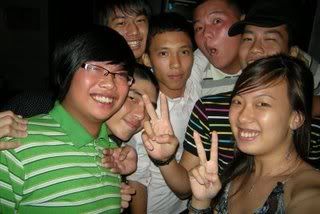 His brothers.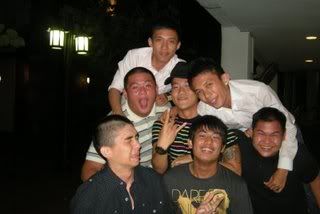 Happy Advance Birthday boys :]

Group photos :]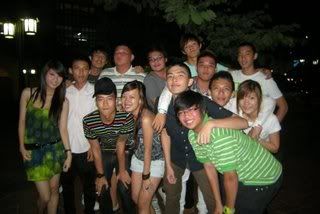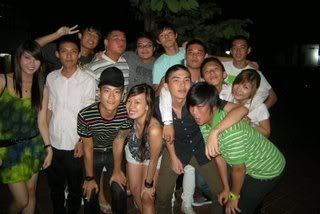 Lastly ,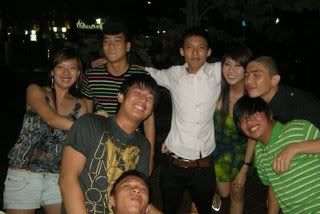 I hope i didnt screw up ur birthday too much huh!
Take care my friend :]
shall wish u a happy brithday on 17th itself .

stay tune (:

LOVES CAS ♥

P/S : i felt a sigh of relief after everything was opened up .