I gained 2 fucking KG



Alrights , I'm back from malaysia .
Hahahas :]

shall not blog about malaysia first .
I shall blog on saturday .
Bro came home on friday with RED EYES , cause he enter the water with contact lens -.-
so mum asked me to bring bro to the clinic to check his eyes.
In the end , i didnt sleep all the way cause i was afraid i couldnt wake up the next day .
called nana at 5am , chatted till 7am .
den she changed and cabbed to my house .
Lols , we both didnt sleep just for the sake of my brother's eyes.

woke the prince up and change .
headed down to amk , nothing serious abt his eyes.
So cabbed home ,
change and make up and nana was my hairstylist for the day ,
she helped me curl my hair , at first i was still wondering what if it look ugly .
cause the curl was big .
but in the end , i totally loved my hair .
Must thank this hairstylist lah !
hehehes :]
Love u lah babe , u make me look different that day .
will return ur hair curler to u soon when u return my stuff .
Yi shou jiao huo yi shuo jiao huo :]
lols .
headed down to cineleisure with nana and bro .
waited for geo and claudia as they attened elson's event.
Someone confessed his feeling to geo leh .

watched Ghost of Girlfriend Past,
its nice , super funny at certain part .
Love their storyline ALOT , certain parts is quite meaningful too.
Hahahas , nice show :]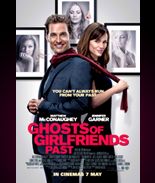 Ratings : 7.5 / 10

So anws ,
reached home and fell alseep .
was super tired and worn out.
the next day , woke up at like 7am .
changed and we wanted to take a ferry to desaru cause its dangerous to drive in to malaysia.
but unluckily , the ferry is only avaliable at 6pm?!
So , mum changed her mind ,
we decided to go KL instead :]
Hahahas ,
reached KL at 1am+ ?
Omg , days at KL is like a food fantasy ?
cause all we did most was EAT EAT EAT , EAT NON-STOP.
we ate so much that i rushed to the gym in our hotel to burn away whatever thing i ate.
altho i didnt eat any rice thro out the trip .
but , i ate alot of dish , drank tom yam soup ..
eat durians cause my mum was crazy for durains during this trip .
lols !

and we shopped too , but not that much ..
cause the price is ard the same as SG , so i rather shop in sg .
bro shopped more than me this time ,
bought alot of shorts and some tops.
lols ,
i bought dress , and their Triumph were on sales.
so bought quite a number of bras.
lols !
and bought tops and skirts . :]

Mum wanted to try their salon , but didnt had time .
Lols !
Oh and their KBOX is super cheap .
22RM per person?! That's $11 in SG and we sang frm 12am-4am !!
Plus , their room have individual toilet , we need not go out of the room at all .
their side dishes are like super big plates lah!
hahahas ,
Totally worth it !

Oh geo and her family headed down to KL too ,
joined us while we were singing .
the next day , we headed back to sg .
while geo and her family stayed awhile to shop more as they drove in KL.
Geo's cam is still with me , so i wont be able to post up malaysia pic for now .
will post the pic taken on saturday first :]
and some which i used my hp to take myself in malaysia.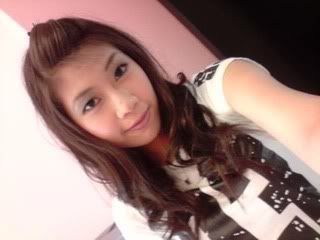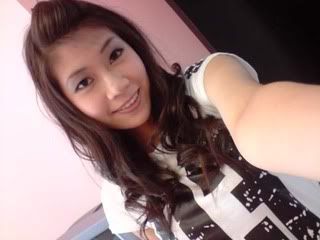 My curl was well done right?
Credited to DAVINA KOH !



Bro and me , ignore the dot on my nose , is my pimple that bursted .
Good news , its recovering :]


Oh right , Nana dressed me up too , Lols !
she's like my personal stylist that day :]


More pic of bro and me :]


Me and my stylist for the day , Davina ♥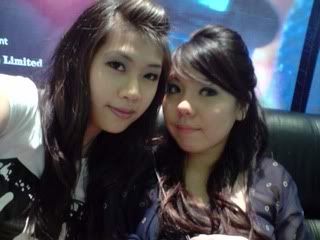 :] Love her !


Kisses for her ♥


More pic of bro and me , we cam-whored cause we waited for geo and claudia for like so long!
their 5pm became almost 6pm lah!


was i acting cute or showing some puppy eyes ? hehes !


my bro wasnt ready or that is the way he kiss?
Lols !



georgina , as cute as ever !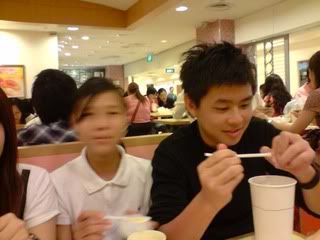 candid shot.


me , cam-whoring . geo , Extra hand.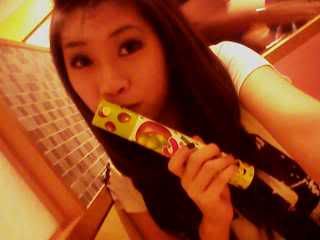 This is one of my favourite chocolate candies.
But , this special one which i bought frm cineleisure 7-11 costed me $8.25 !
Usually , i buy them at $3 !
idk if i got cheated or what , cause i dont think 7-11 would cheat ppl right?
damn it , i didnt know ,
went to the cashier , and when she said $16.50 . ( CAUSE i bought 2 of it )
I was shocked but i didnt wan to cancel it .
so , i paid !
Omg !!
lOls.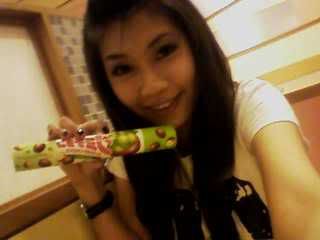 My $8.25 chocolate candy :]

Lastly ,


:] Twist ,
thanks nana .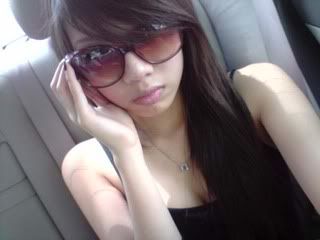 On sunday morning , while going to the ferry thr .
Lols , i had to apply sun-block as the sun is ultra hot that day .


Day 2 , at KL :]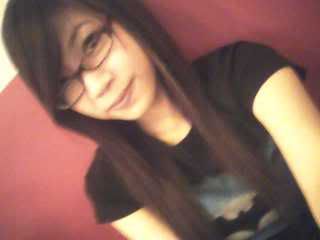 Day 3 , wearing specs as i didnt wan to sleep in the bus with my contact lens.

Alrights , more pic after i return geo her cam and recieve the pic frm her :]
stay tune (:

LOVES CAS ♥

p / s : Welcoming new beginnings , moving forward :)