Monday , exam and school . sians ~



Alrights , just reached home at ard 12am+ ?
Woke up at 8:45am today , prepared and headed out.
went to amk library , was first to reach .
Lols, but its alr quite full when i reached .
steven joined in ltr , den raymond , follow by jackson , sheryl , qinghai and sarah .
didnt managed to study much tho ,
The study mood wasnt rly thr ,
but i learnt some things.

after that , headed to kfc .
didnt eat , and went down to Eunos to watch steven bball match :]
Lols ,
their team trash th opponents by 40points!
after that , wanted to watch Transformer , but full .
so in th end , slacked at yck until 12 and cabbed home .

took alot of pic today .
hahahas !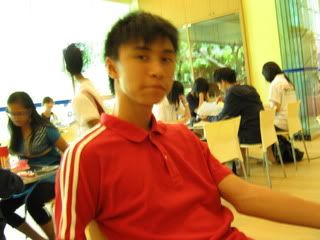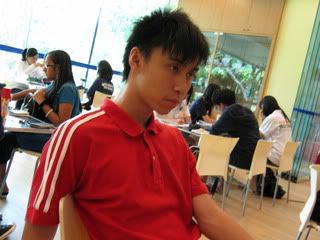 Bored , so took pic of steven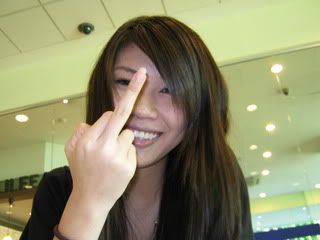 an unglam pic of me .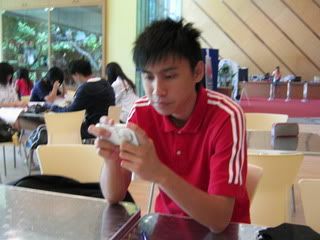 Handphone or study ?


Too much study ..
leads tooooo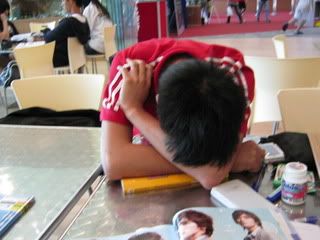 STRESS .
Hahahs.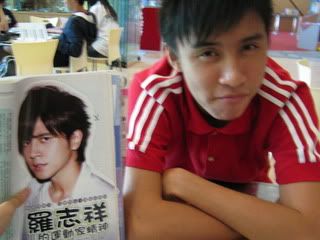 O.o


forget who snap this pic.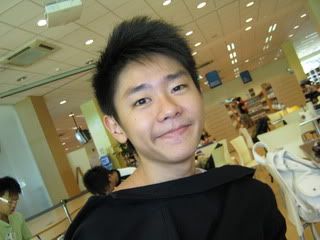 Raymond chong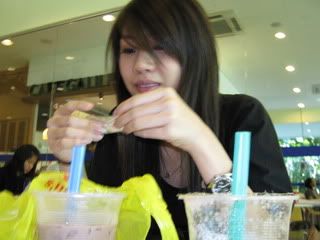 i was spitting out my chewing gum.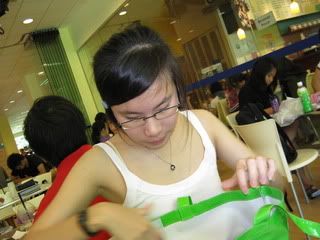 Sheryl came to find us for awhile :]
Miss her damn alot ♥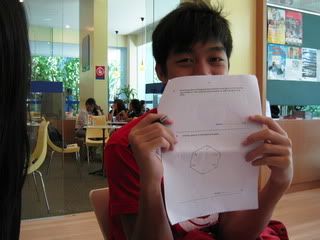 Jackson.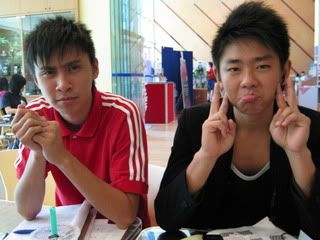 Steven and Raymond :]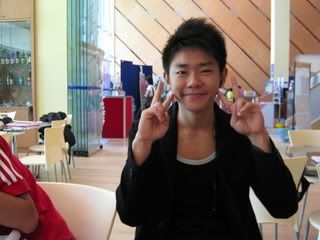 Raymond's trademark.


Our chem teacher for the day !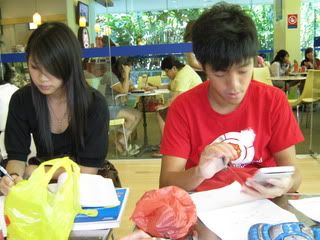 dont know who candid shot this .
lols.
see , im rly studying hor.


sheryl took this shot + steven extra .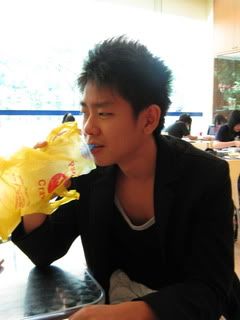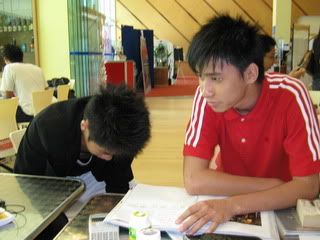 more candid shot.


jackson is so black.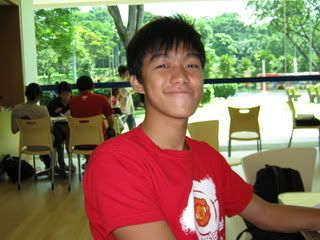 with flash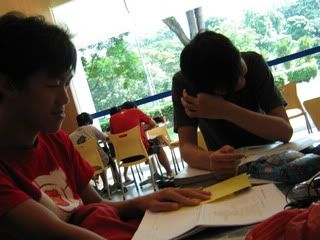 them studying.


Dont know which lame ass took this pic.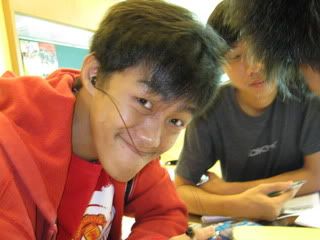 Lols.


qinghai , why he so happy?
lols.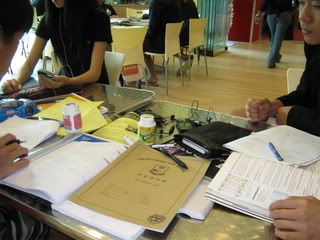 More evidence of us studying.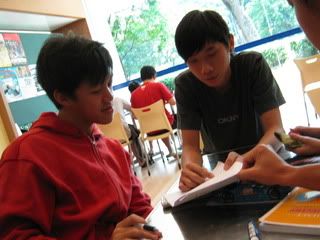 qinghai teaching jackson math.


candid shot.


The guys discussing their work.

At KFC .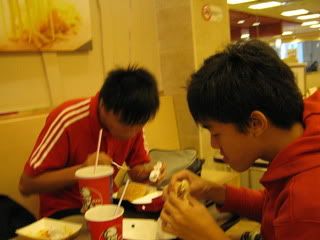 Look at their hungry faces.


Candid shot !


Sarah.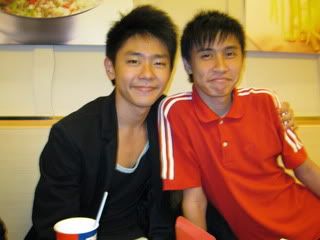 Raymond and steven :]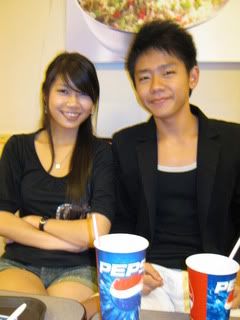 formal pose.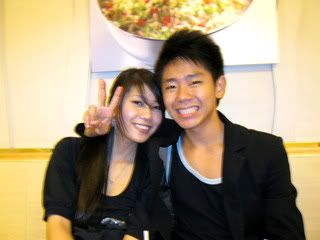 cas and raymond.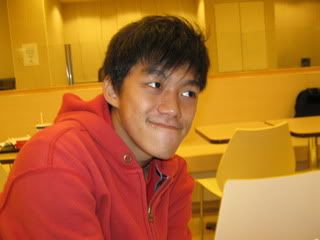 Jackson funny face . lols.


steven damn act cool loh!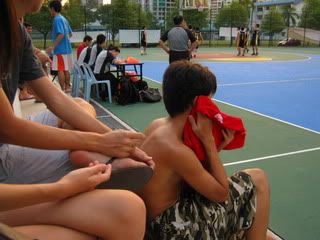 at Eunos , bball court.


The bball player !


heading back , in mrt .

i think i will be watching ' Transformer , Revenge Of The Fallen. '
stay tune (;

LOVES CAS ♥