Never get drunk , its humiliating.



Omg , i got so wasted last night .
idk why , i didnt drink much ..
but i just got so drunk ,
vomitted in the cab , all over my dress -.-

at home , sat infront of my toilet bowl and continue vomitting.
I guess its because i didnt eat the whole day .
I only drank a cup of soya bean .
thats why my body couldnt take all the martell .
I'm so sorry kaming , I'm so sorry .
u had to clean the taxi and thanks for taking care of me and sending me home.

anws , ytd met kaming and his friends at 6 at bugis .
unluckily , i was having my first day of period ,
bad stomach cramps , and i got super heavy mood swings .
I couldnt get my mood up ,
was quiet the whole day , damn ~
i feel so guilty now .
we headed down to clarke quay , went to V.VA pub ,
and they ordered dont noe how many bottles of martel , 6 i think ?
didnt rly count ,
after that some went home ..
Only left with ard 9 of us who stayed and ordered 1 more bottle of martel .
and somehow during that time , i got rly tipsy ..
and i got rly pissed off due to something ,
addition with my mood swings ,
it was horrible man ,
i was so pissed off that i went to start drinking ..
and thats how i got drunk. -.-

dammit ,
he must be feeling so angry at me for losing my cool last night.
I guess i totally screwed up his birthday ?
I'm really really so sorry ,
and yeah , hope u like ur presents okay .

so reached home at 5am ,
slept till 8am , woke up and suffering frm hang over and gastric pain .
ate some medi and a bowl of maggie ..
feeling much better alr :]

anws , i will be waiting for his friend to upload the pic into her blog .
den i will take it frm thr :]
here are some pic ,


His belt , idk if its consider nice or not :/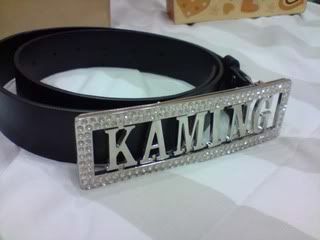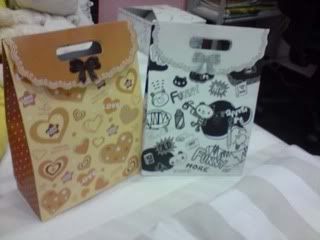 The brown one is kaming's , black one is kawi's.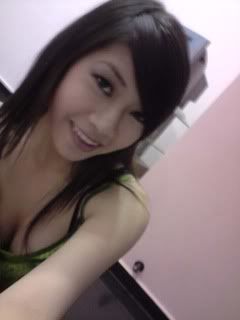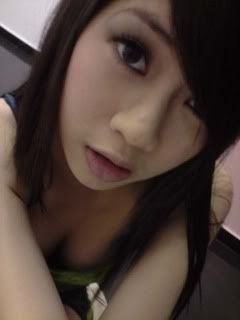 The main purpose is my eyes actually.


dress code for the day .

Alrights , thats all for now .
Stay tune (;

LOVES CAS ♥