New happenings , hopefully everything works out.



Just reach home ,didnt get to blog last night as jackson and raymond stayed over at my house.
Lols ,
woke up at 4pm ytd?
changed and headed out to meet the guys .
went to cineleisure to watch 'Tansformer , Revenge of the Fallen .'
The watched the 12:45am show ,
imagine , we reached town at ard 7-8?
waited all the way to 12:45 .
lols ,
super full !

went to parklane i think as the guys wans to play pool .
rushed back at 12am :]
The show has super alot of robots , super alot of actions , many hot chicks.
Lols !
well , will say its a not bad movie , worth the 2hr30mins of our time !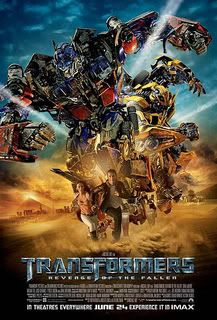 Ratings : 8 / 10
Would recommend this movie to people :]

So after movie , qinghai , sarah , norman headed home.
and jackson , raymond and myself cabbed to my house.
only managed to sleep at ard 2pm this afternoon.
Lols !
wasnt very tired at all . hahahas .

woke up at 4:50pm and rushed to change as mum needed some help at her shop .
helped her to deliver her orders and got scold by unreasonable bunch of aunties .
totally for nothing , damn unluckily :'(
haiis !

And and i heard Michael Jackson died !
Omg , R.I.P MJ ( the king of pop .)

And !
On wednesday , I was 52kg .
Today , I'm down to 49kg !! :]
woots ~
just cause i didnt eat for 2 days ~~
holy man ! :]
I'm ultra happy about this !! hahahahas ~
2 more kg to goo :]

Also , here are the pic taken :]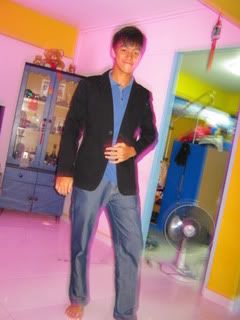 Jackson , trying out raymond's cardigan .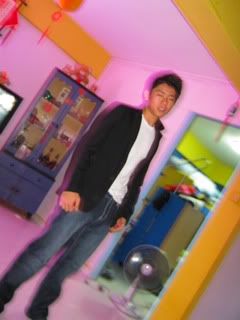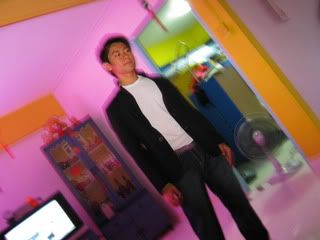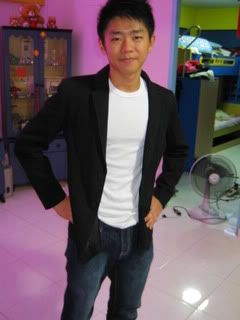 All his poses.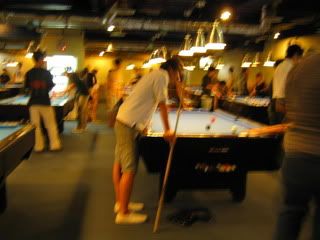 During pool session.




Jackson , hyper guy for the day !




Norman , The super ultra emo guy of the day !




Raymond .




Them :]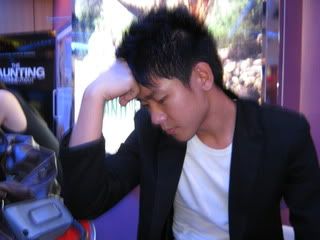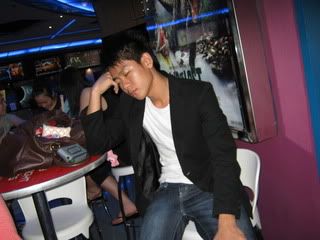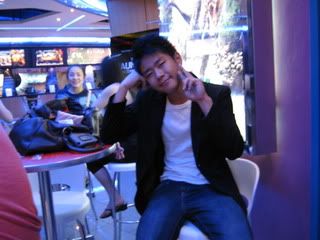 All his poses.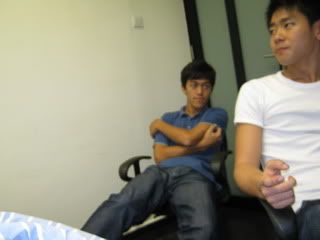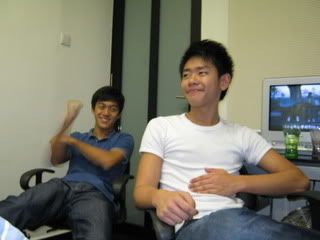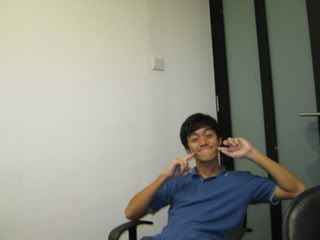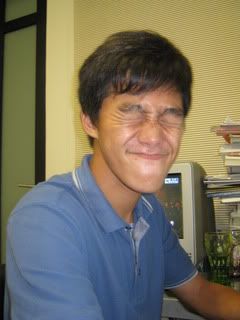 Snap shots taken :]

Now home sweet home ♥
stay tune (;

LOVES CAS ♥