Reality , is something people hate the most.



Supposed to go school today for remedial , but i couldnt wake up .
cause i couldnt sleep last night ,
kept tossing ard , idk .
lots of thought were in my mind last night .
many random stuff ,
both happy and sad .
But yeah , it caused me to cant sleep all the way until 6+?
den i manage to sleep and at 7 my alarm clock ring !
switch off and fall back to sleep .
slept all the way till 5.
woah~

Hahahas ,
so had my tuition at 7.30 :]
and yes ,bought geo's birthday present alr :]
i know its super early ...
but :]
lols , its better to be early den late yeah ?
I believe geo knew what it is ,
its from my parents and me :]
Hahahas .
cause its super ex , i totally cant afford it.
after discount , its coming $200
but totally worth it for a 18th birthday present.
Geo , ur 21st , i promise to buy something better :] at least $600+ okay ?

So every presents is settled !
whew ~
hahas.

GEO IS BACK FORM THAILAND , i so fucking miss her !
I feel like raping her and have sex with her right now :)
Lols , joke lah -.-
hahahas , she bought things for me too! woots ~
I wanna go thailand with my cousins one day .
was discussing with my mum if she would allow me to go JB alone with my friends .
she said NO , cause JB is very dangerous .
but she will allow me to fly to thailand with my friends / cousins .
Hahahas , weird right?
dont allow JB but allow me to go all the way to thailand.
she even said that if have money , go austrialla or hong kong !
it will be much more fun and thats what a lady like me should do ,
explore more ! :]

So , maybe after O lvl , im going to plan to go to thailand :]
gonna bring an empty lagguage and when i return , it will be full ,
lols ,

I told my mum , i wan my future bf to bring me on cruise ..
i asked if its expensive ,
mum replied was :' If ur future bf cant even afford a cruise trip , can ask him go die. '
Lols ~
heard its like cheap lah !
I'm getting bored in singapore alr , i wanna travel ard the world .
I have so many place to explore ..
hahahas !

anws , mum is planning a one day trip to malaysia :]
maybe we are going to desaru , ohoh .
i cant wait :]
maybe we are going on 21st . :]
i so wanna swim , been dying to swim for like centuries .
but mum dont allow cause she went to pray and somehow ,
it was said i better not go swimming this year cause its an unluckily year for me if i go swimming.
bad things might happened.
>.<
so , because of this .. so many swimming activities have to be cancelled.
lols :]

so , anws .
I went out with nana ytd , as i promised her to go out !
headed to town ,
town is like the only place in sg that we go -.-
lols ,
so .. walked ard far east ..
nana bought a few skirts for her new job :]
and she bargain for a jacket , lols.
damn lucky , the woman actually discount her for a member price :]
cause nana can be a very promising buyer okay ,
she is the SHOPPING QUEEN :]
lols ~
after that , something bad happened -.-
i actually cried in town ,
i wore my sunglass at 8pm at night and walk ard in town cause my eyes were horrible after i cried.
so many ppl were looking .
lols ~
after that , mrt to amk , and i decided to walk home frm amk to my house.
toook ard 1 hr .
reach home at 11pm .
tired but i clear my mind.
hmms :/
No pic , didnt have that urge to take photos nowadays , idk y :/

alrights , nothing much to blog abt alr.
just a random post actually,
gonna plan a clubbing outing soon ,
will call u along swee :]
who else wanna come along , and please make sure u can enter ..
dont get bounce out please -.-
I miss st james, powerhouse ~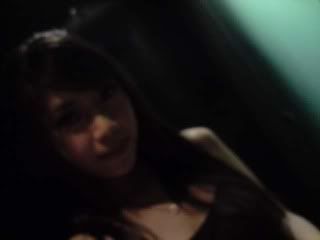 stay tune :)

LOVES CAS ♥

p/s : should i miss my youth over a guy ? I'm still young , the world is mine !