someone said :' dont risk it if u are that the pit of the moutain.'



I just woke up , after a tiring day .
whew ~

alrights , woke up in the morning at 7:20 .
changed and my parents sent me to Mandarin Oriental Hotel .
when i reach thr , thr's like so many crew setting up the cameras and stuff .
so the make up artist did all the models make up and hairstyle.
and after that , we were told whr to stand and stuff .
At first i was suppose to be like a drunken girl leaning on a guy at the same time partying while working.
its kind of complicated .
was trying ot get the fun out of it , den they change my role to like ,
I'm suppose to pretend i'm talking to another person while a guy is staring at my boobs .
But actually he was staring at my note book i'm holding.
lols ,

its like super fun lah , they on music to get the mood up .
and we were all ask to laugh and look natural.
fun!
:]
totally enjoy it , lols.

mum and dad were trying to take a look at me ,
so the sat at the buffet corner which costed them $100+ -.-
cause its like a 4 or 5 star hotel .
and worst , they told me they couldnt see anything .
lols!
poor thing lah and they didnt want to be too obvious that they were watching me
cause they would be afraid i might get too nervous.
lols.

oh , and all the people there were like soo friendly ,
they provided tibits , drinks and everything .
we are like so cold , a few models and myself tried to hide in a scarf the cilent lend to us.
lols.
I'm not sure where this ad will be posted up ,
its like they are filming and taking pictures too.
hahas.
but i hope to see how hardwork being shown lah.
hahas :]
Now i know what its like to act , quite tough actually.
lol.

alrights , so here are the pictures of the disgusting thing !!


Tell me , whats that weird looking thing??!
it's definitely not sotong okay .
look at the big eyes!! omgoodness.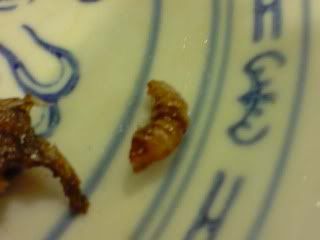 yes , i know disgusting .
But but , there's not only 1 , there are 2 of them !


YUCKS !!

Okay enough of those disgusting lil creatures ,
pic for today :]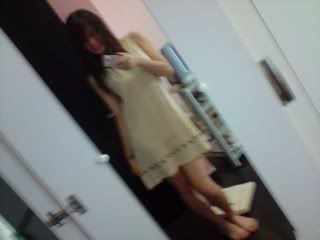 outfit for today , a simple dress easy to strip so that i can change more quickly.


applied super basic make up as requsted.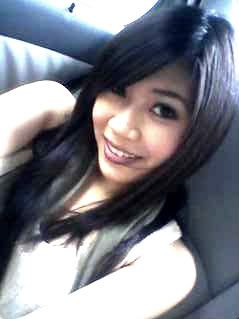 after shooting and before falling asleep in my mum's car.
totally love the make up :]



Lastly ,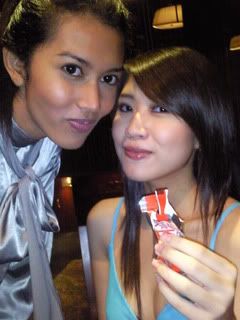 One of the model and I .
believe it or not , she's 16 this year !
lols.
super friendly :]
and I was munching on my kitkat when she took me uh -.-
see my mouth . lols!

stay tune (:

LOVES CAS ♥