Proud of u .



Just reached home ,
didnt blog ytd as i didnt had time to use the computer.
woke up at
8:30 ytd for hist remedial ,
studied till11:30 , and i went to print the worksheets for raymond .
headed to his house , slacked.
and met qinghai , steven and jackson at market .

watch them eat :/
so sad , im on diet agains.
aftermath , headed to my house to study .
i think i was the only one studying cans?
raymond and qinghai slept ,
jackson played dota and steven watch him play .
soon , i went to sleep myself.
hahahas ,
after that woke up and mum say wanna bring us for dinner :D
went sakura eat dinner .
woots ~
hahahas , first time eating salmon .
the taste still alright lah , lols.

after eating , mum and dad headed to geo house .
qinghai and steven headed home .
bro , me , raymond and jackson walk back to my house :]
lols .

AND today's hist paper .
i screwed up , couldnt complete it plus ,
my SEQ AND SBQ was screwed up .
arghs , maybe i didnt study enough bah ..
could remember much points ,
lesson learned , never last min study !
after paper , acc raymond to market eat and we headed to his house.
slept at house until qing hai and guys finish their Amath paper .
played mahjong and home sweet home ♥

Oh right , did u guys saw the newspaper?
Raymond is inside.
I took pic of the newspaper ,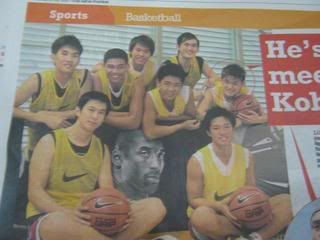 In new paper.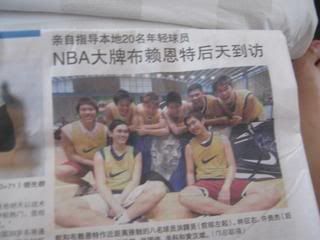 lian he zhao bao as well.
proud of him :D
hahahas .

alrights , going watch tv now.
stay tune (:

LOVES CAS ♥