Your words stings me like a bee.



Alrights , i just woke up .
ytd night was kinda a nightmare , i wanted to blog but i just couldnt search for any words to type.
somehow , i fear i blog the wrong stuff .
so , i decided to just sleep to put my mind to rest for awhile .
it has taken alot of pressure ytd.

so, anws .
ytd was listening compre ..
i digged my ear but the question was rather tricky :/
after that , raymond went off first as he was meeting kobe at wisma.
i rushed home to change as the guys change their timing to 4:35 which was totally impossible to make it.
in the end , even after taking cab , i reached at 5.
lols , jackson and qinghai was so mean to scold me :'(
Oh right , did i mention , it was Bingyao and Lizhe birthday that day :D
and a rare visitor that day was bingyao .
lols ,
we waited for the shuttle bus at sbw till 5:30+

reached Singapore indoor stadium at 6:40+ ?
lols , omg , soo many ppl.
and they security are like so mean ..
we wasnt allow to bring in our drinks , cause he say no outside drinks allow .
and guess what , u know how much their tibits cost?
1 pokki costed me $2.50 ??!
expensive like F can?
daylight robbery and cause i felt like my gastric is starting to hurt ..
no choice , i go buy a pokki and a cheezy biscuit , which added up to $5 !
I watch my money flew away .

after that , it was rly exciting ..
suddenly we were asked to stand and the whole stadium became dark .
den th spotlights shines ...
and KOBEEEE BRYANT is here -.-
okay , its super exaggerating cans?!
everyone screamt like dont know what ._.
i cant imagine if its michael Jackson , what would the scene be like?
woah.
alrights , but the main point was when raymond and the rest appear ,
watch them do some layouts and stuff .
couldnt rly take a pic cause its rly far and blurry went i tried to snap a pic of him :/
Oh wells -.-

Oh and at the end of the day ,
kobe threw basketballs to the audience with his autography .
i was standing trying to get the ball too man .
come on , imagine how much i can sell the basketball for?!
hahahas , yes .
money was in my mind when im trying to get the ball.
lots and lots of money .
hahahas , but unluckily .. kobe didnt threw in our direction -.-
and there is this mad man who came trying towards kobe and was pulled away by th security.
Lols -.-
stupid , dumb .

I wouldnt ever run for any celebrities that way , but i wish someone would ever get so crazy over me tho.
lols . fancy dream -.-
hahahas ,
Oh and did i mention , singapore is so small that xiao yuan was just sitting infront of me.
Lols !
somehow , she looks rly rly cool !
so after the whole event , we headed out to wait for raymond .
He's lucky lah , get so many nike things for free.
so we all headed to suntec , they ate mac. i watch them eat :/
and mrt-ed back to yck .
went to raymond's house to slack for awhile till 12+ , cabbed home.

That's when all the nightmare happened .
aiiya , dont wanna blog abt it .
was just rly shock and speechless :/
immd took all my enegry and strength and i just turn off my com and tug myself into bed.

So will be heading out to meet my beloveds ltr .
its been pretty long since i last went out with them :D
its time for some bonding.

here are the ytd's pic .


Bingyao and Lizhe , birthday boys !
two bestfriend birthday fell on the same day . hahahhaahhas.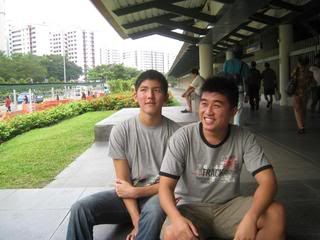 Looking so shy eh ?


Bingyao must be hating me so much .
But thats my birthday present to him :D
a hug frm his bestfriend .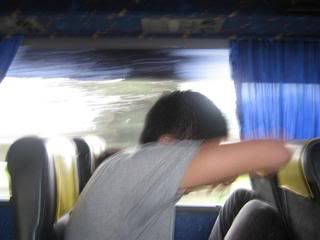 Kobe's tix.


Outside singapore's indoor stadium.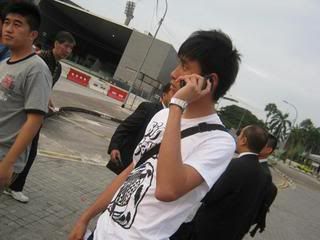 steven :D


Jackson :D


singapore VS forget which country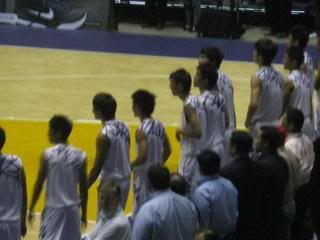 can u spot raymond? ;D


like i said , rly blur .
could snap a shot at all , anws . obviously , thats Kobe Bryant.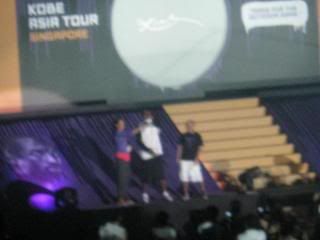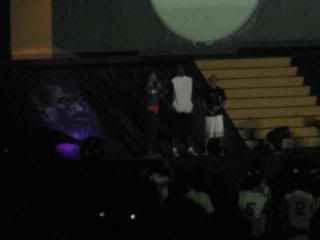 the Black mama.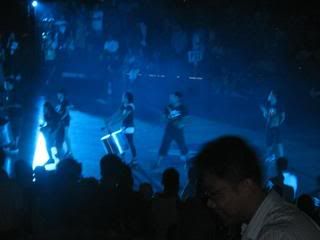 This part of the show is rly cool.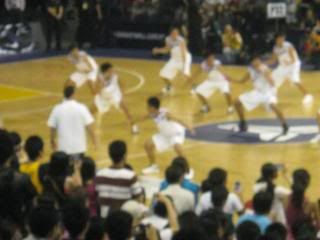 spot raymond ?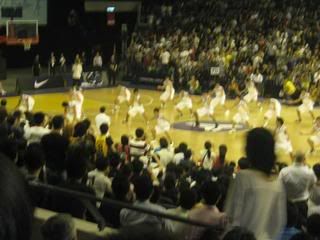 they getting punished by kobe? lols.


spot kobe?


cas , raymond and shiling.


Lols.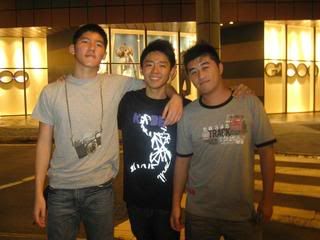 Raymond's kobe tee-shirt very cool lah .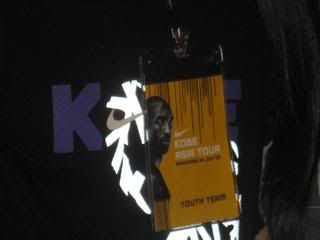 Jackson , trying to be funny.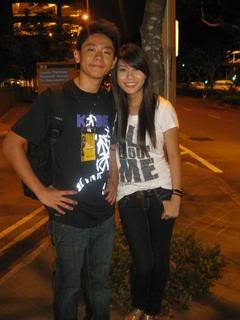 Raymond ; Cas :D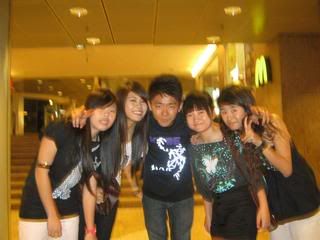 shiling , myself , raymond , raymond's cousin and sister.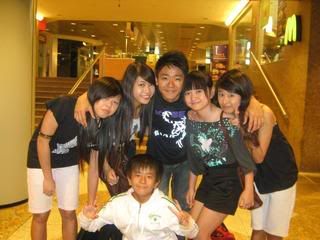 add in , ah hao . Raymond's brother.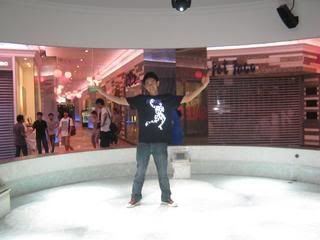 Lols.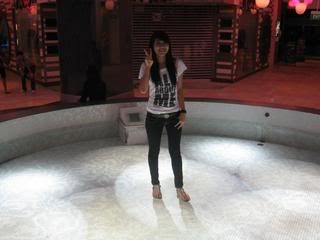 This place have echo .. damn nice.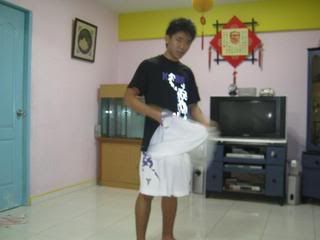 at raymond's house.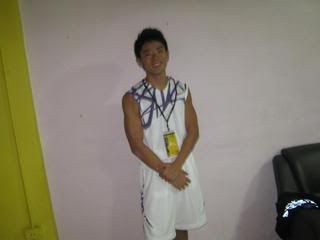 his jersey .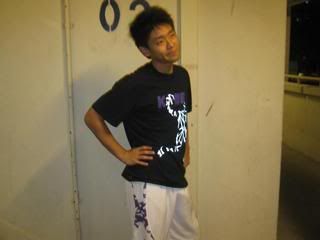 raymond .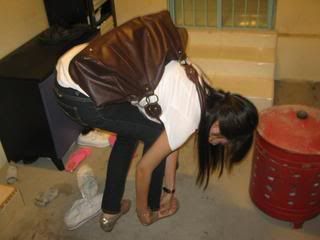 he candid shot me wearing my shoes. -.-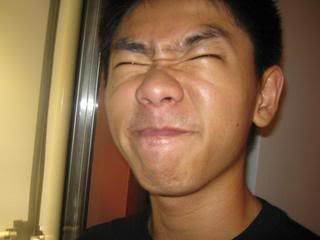 hahahas.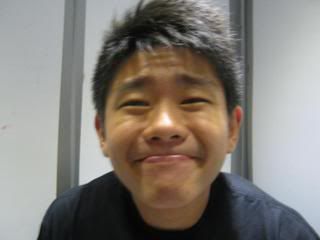 This pic is cute ^^

And lastly ,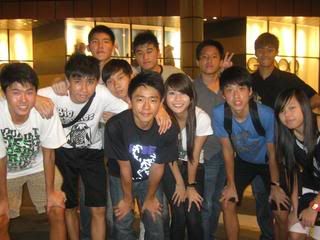 <3.

Okay , gotta go prepare now.
stay tune (:

LOVES CAS ♥

P/S : still , agains , i repeat myself .. i hope things work out :/